CORONAVIRUS
/
CECC sends text alerts to over 1 million who visited same places as infected pilots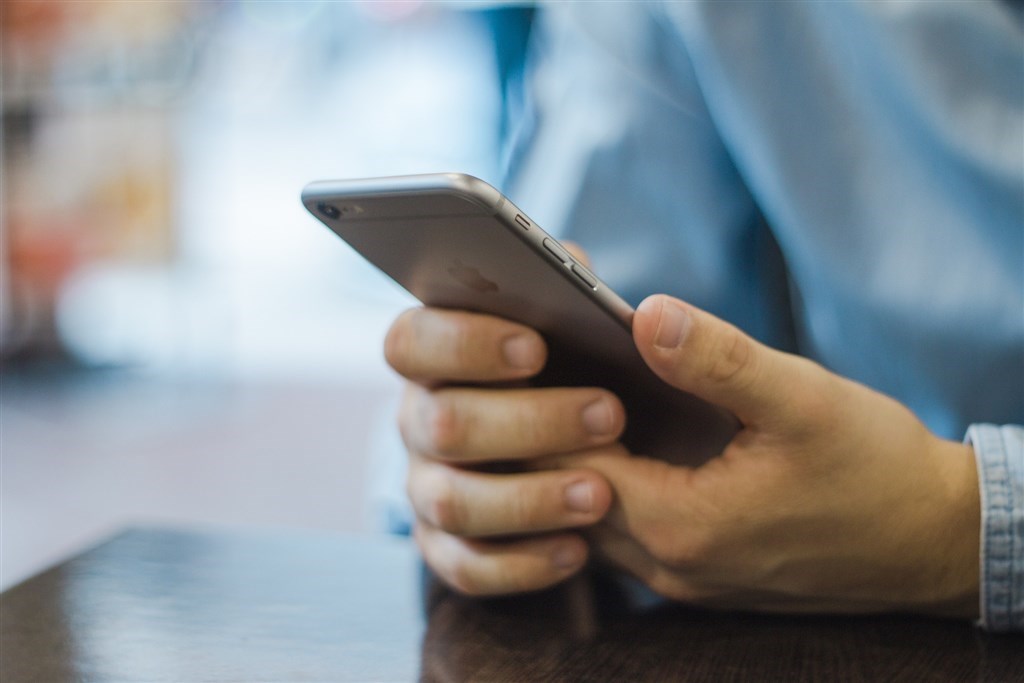 Taipei, Sept. 4 (CNA) Over one million individuals who came into contact with or visited the same places as three COVID-19-infected EVA Air pilots and their family members between Aug. 13 and Sept. 2 received a text message alerting them to closely monitor their health, the Central Epidemic Command Center (CECC) said Saturday.
Around 1.1 million people received the alert beginning Saturday afternoon, Health and Welfare Minister Chen Shih-chung (陳時中) said at Saturday's daily CECC press briefing.
Anyone who thinks they have come down with suspected symptoms of COVID-19 after Aug. 13 are advised to immediately seek medical attention or get tested for the disease at their nearest testing station, Chen said.
At the press event, the health minister asked people who received the alerts not to panic as the notification is simply to inform them that they had been at the same places at the same time as the pilots or their family members between Aug. 13 and Sept. 2.
The text alert measure comes amid fears over a possible cluster outbreak after the CECC confirmed a new domestic COVID-19 case Friday as being one of the pilots' son, who studies at the Affiliated Taoyuan Agricultural and Industrial Senior High School of National Taipei University of Technology.
The case has prompted a temporary closure of the school until Sept. 16 as PCR tests are conducted on 2,800 teachers and students and their family members, who are all now in quarantine.
So far, the results of their tests have all been negative, the Taoyuan City government said. They will be tested again at a later date during their quarantine.
However, some members of the public were left confused after they received the notification even though they had not been to Taoyuan or any of the places visited by the pilots recently as disclosed by various local governments on Saturday.
In an interview after Saturday's press event, CECC spokesperson Chuang Jen-hsiang (莊人祥) said the list of locations visited by the pilots and student during this period were too many and not all places had been disclosed to the public.
Chuang said the text alert mainly targeted Taoyuan residents but there is a chance that people in greater Taipei, Hsinchu and Kaohsiung would also get it.
He explained the reason for starting the contact tracing as far back from Aug. 13 was because this was 14 days before the first EVA Air pilot confirmed as having COVID-19 had returned to Taiwan on Aug. 27.
The pilot, whose test came back positive on Aug. 28, was subsequently found to be infected by the highly transmissible Delta variant of COVID-19, the spokesman said.
According to Taoyuan Mayor Cheng Wen-tsan (鄭文燦), the 55 staff of EVA Airways based in Chicago, where all three pilots had recently been to, have also been tested and found to be negative for COVID-19.
Meanwhile, Chen said the CECC has identified 322 people who had come into contact with the pilots.
So far, 188 have been tested, of which 165 got back negative results Saturday. Despite this, the health minister reminded the public to remain vigilant and to not let their guard down.
Asked whether the CECC will raise Taiwan's Level 2 COVID-19 alert, Chen responded that there is no plan to do so nor will there be any changes to the existing restrictions imposed in the country although the situation in Taoyuan needs to be closely monitored over the next seven days.
The current Level 2 COVID-19 alert in Taiwan is due to expire on Sept. 6.
View All