CORONAVIRUS
/
Doctor seeks support for referendum proposal opposing Medigen vaccine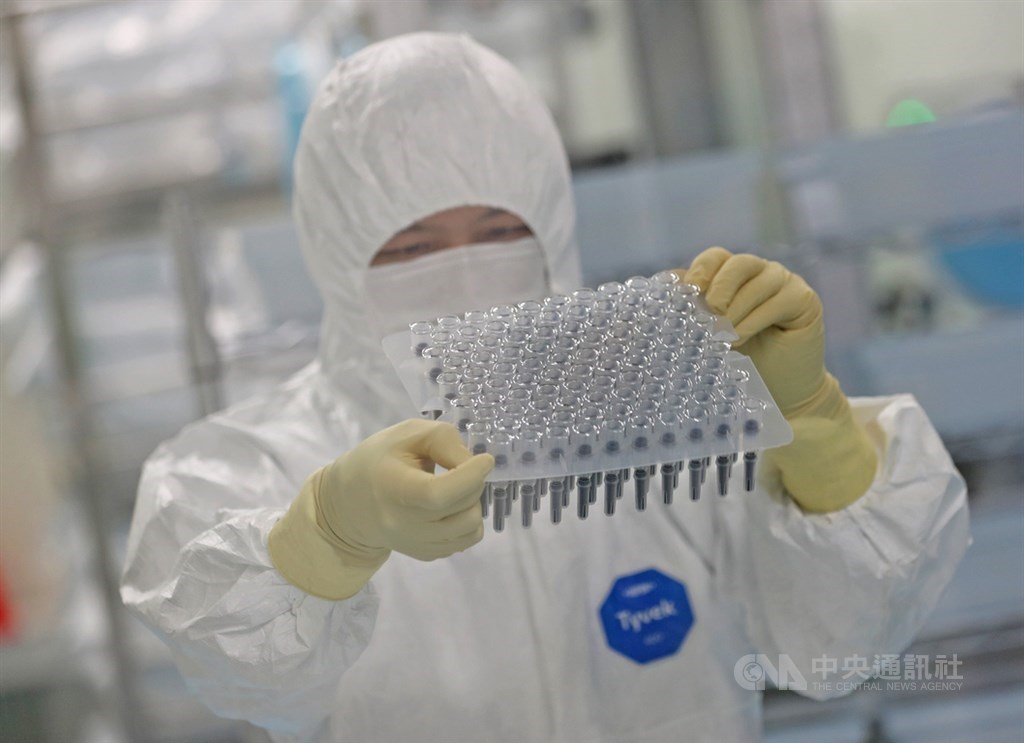 Taipei, Aug. 20 (CNA) A medical professional has proposed holding a referendum to overturn the controversial emergency use authorization (EUA) granted to a locally produced COVID-19 vaccine, which will start to be administered next week.
Speaking at a press conference Friday, clinical psychiatrist Su Wei-shuo (蘇偉碩) said his goal is to collect at least 100,000 signatures to initiate the referendum proposal to invalidate the EUA that was granted to Medigen Vaccine Biologics Corp. in July.
The referendum would ask voters: "Do you agree that the government should revoke the EUA for a COVID-19 vaccine because the vaccine has not undergone Phase 3 trials and has been approved based on its immunobridging data?" according to Su.
The effectiveness of the Medigen vaccine against COVID-19 is questionable, Su contended.
The Taiwanese vaccine maker obtained the EUA from Taiwan's Food and Drug Administration (FDA) without conducting Phase 3 trials, Su said, adding that such an approach clearly went against international norms.
"We refuse to be treated as guinea pigs," said Wang Wen-hsin (王文心), who holds a doctoral degree in biomedicine from Kaohsiung Medical University and supports the initiative.
"What we oppose is injustice involved in the EUA review," Wang said, adding that they are not against domestically developed vaccines.
The EUA for the Medigen COVID-19 vaccine was issued on July 19 by the FDA after the Advisory Committee on Immunization Practices (ACIP) voted in favor of the decision.
The decision was controversial, however, as Medigen did not conduct a Phase 3 trial, which would have helped it collect data on how effectively its vaccine protects recipients against the COVID-19 virus.
Approval was given because the neutralizing antibodies generated in Medigen vaccine recipients compared favorably to those generated in AstraZeneca vaccine recipients, a concept known as immunobridging.
The concept has been discussed internationally, but no consensus or standards have been reached on its use.
Su's effort will certainly fall short of stopping the government's Medigen vaccine rollout, which begins next Monday, because of the hurdles a referendum proposal in Taiwan has to clear before the question can be put to a vote.
Nevertheless, Chang Jim (張靜), a lawyer invited to take part in the press event on Friday, observed that if Su's referendum proposal is eventually passed, it will send a clear message that Taiwanese citizens are against the Medigen vaccination.
To clear the first hurdle, Su is required by law to collect the signatures of 0.01 percent of the number of eligible voters in the previous presidential election, which is 1,931 people based on the 19,311,105 people eligible to vote in the 2020 president poll.
He did not explain why he wished to collect 100,000 signatures instead.
Asked to comment on Su's plan, Health and Welfare Minister Chen Shih-chung (陳時中) said at a press briefing on Friday: "Go ahead and do it."
"Working on things that can help contain COVID-19 should be what people are doing," he said.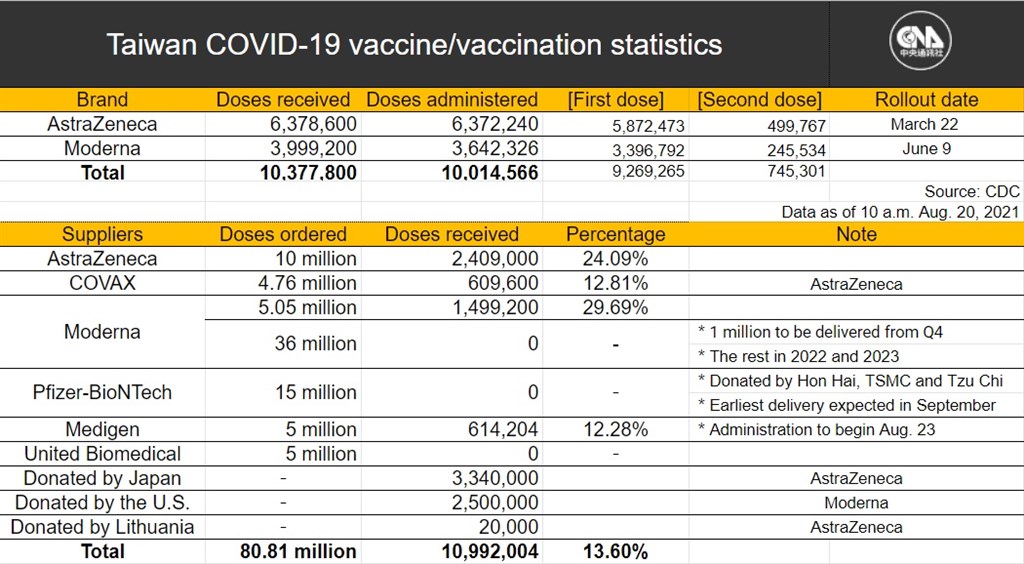 To date, a total of 599,613 people who are 20 years of age and over have reserved a slot to receive their first dose of the Medigen vaccine from Aug. 23 to Aug. 29, Central Epidemic Command Center data showed.
However, roughly 10 million people of adult age in Taiwan have yet to get a first vaccine shot, meaning that only a small percentage of those adults were willing to get the Medigen vaccine.
View All