Taipei police detail drug crackdown at press conference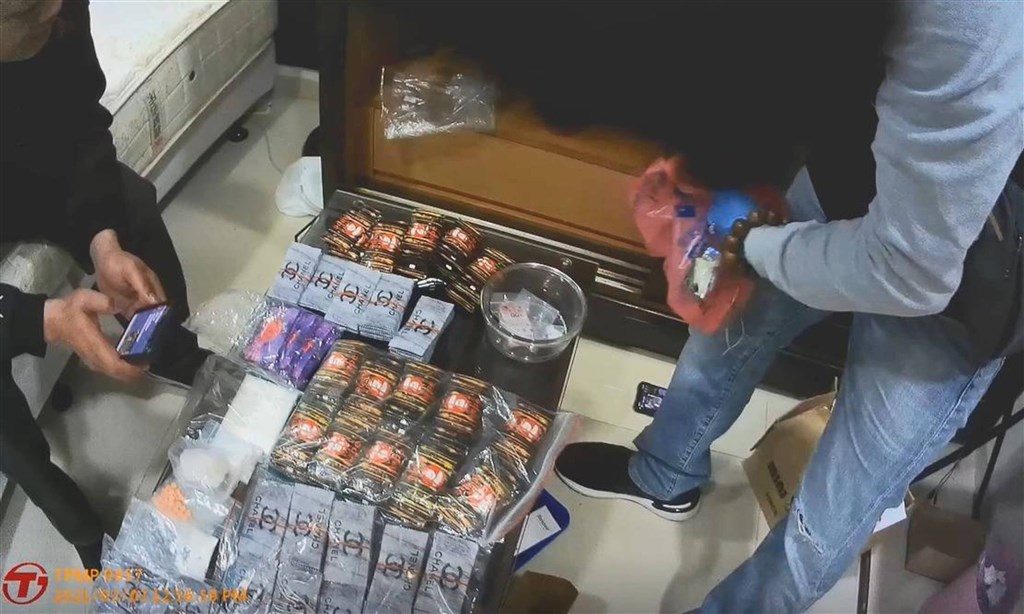 Taipei, July 21 (CNA) The Taipei City Police Department on Wednesday held a press conference to detail its crackdown on illicit drugs in the city during the first seven months of the year.
As many as 22,000 drinkable drug packets, in which drugs are mixed together with other substances such as coffee grounds, have been seized so far this year, with nine major raids in which more than 500 packets were seized in each, the police said.
Four facilities where the drug packets were manufactured were also raided over the same period, seizing 2.2 kilograms of drug related materials and over 1,000 drug packets, according to the police.
The increasingly common use of "coffee-drug mixtures" to sell narcotics in recent years has recently been targeted, the department said, adding that such cases sometimes also involve illegal firearms.
For instance, a recent raid in New Taipei City not only found amphetamine, ketamine and other drugs, but also a firearm and 475 bullets, according to the police.