CORONAVIRUS
/
Tzu Chi has signed contract to buy 5 million doses of BNT vaccine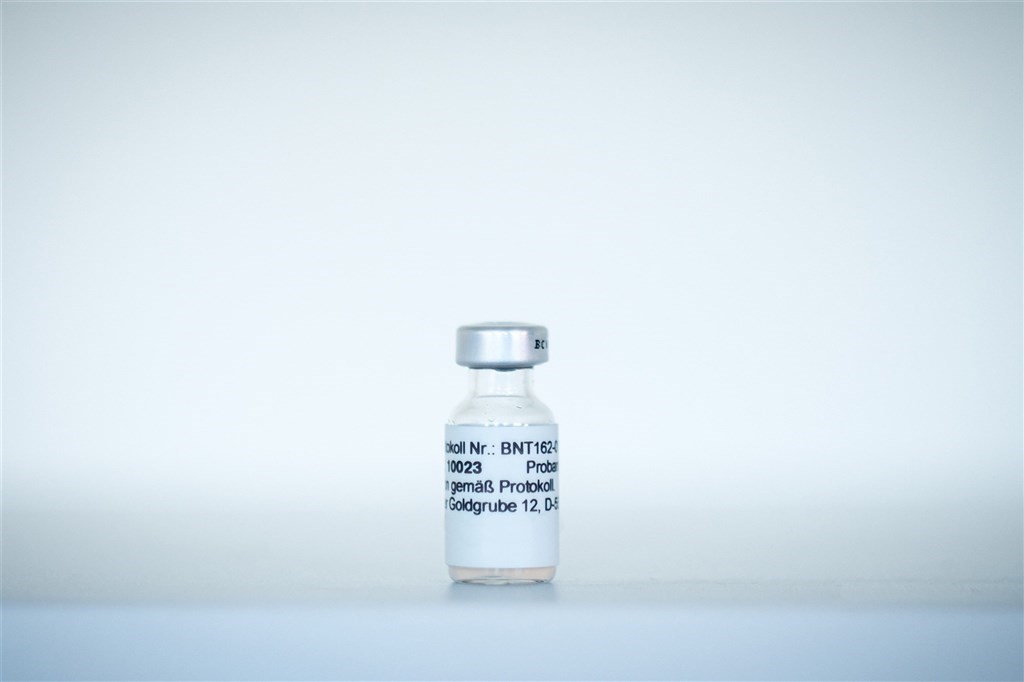 Taipei, July 21 (CNA) Tzu Chi Foundation said Wednesday that it has signed a deal to purchase 5 million doses of the Pfizer-BioNTech COVID-19 vaccine, which it noted will be donated to government authorities in charge of COVID-19 vaccination.
The Hualien County-based Buddhist humanitarian organization said in a statement that the contract was signed Wednesday with Shanghai Fosun Pharmaceutical Group Co., the distributor of the Pfizer-BioNTech COVID-19 vaccine in mainland China, Hong Kong, Macau and Taiwan.
In a separate statement, the Cabinet thanked Tzu Chi for the donation after Centers for Disease Control (CDC) Director-General Chou Jih-haw (周志浩) signed an agreement with Tzu Chi on accepting the donation.
Cabinet spokesman Lo Ping-cheng (羅秉成) said the CDC will apply for emergency use authorization from Taiwan's Food and Drug Administration to import the vaccines donated by Tzu Chi and those pledged by Taiwan Semiconductor Manufacturing Co. (TSMC) and the YongLin Charity and Education Foundation of Hon Hai Precision Industry.
TSMC and YongLin announced on July 12 that they will each donate 5 million doses of the BNT vaccine to Taiwan's government after the government was unable to complete a deal with the German manufacturer, which authorities blamed on interference from China.
The two tech firms were authorized by the government in late June to purchase up to 10 million doses of the Pfizer-BioNTech vaccine, while Tzu Chi acquired the government authorization to buy 5 million doses of the vaccine on July 10.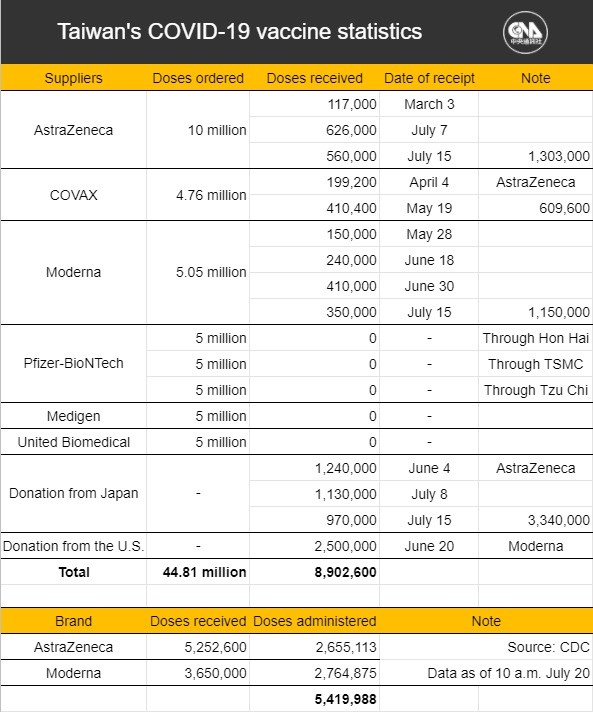 View All