CORONAVIRUS
/
Taiwan reports 21 new COVID cases, restrictions to be lifted gradually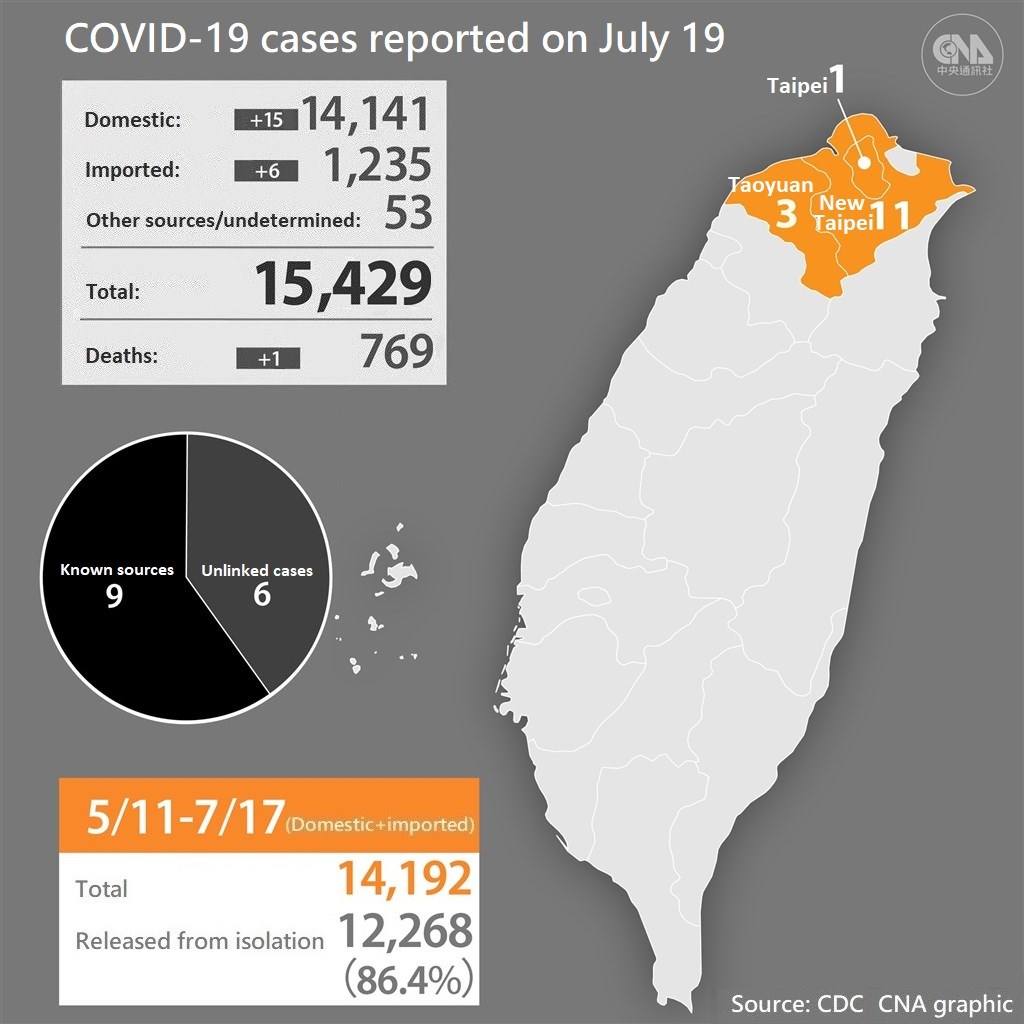 Taipei, July 19 (CNA) The Central Epidemic Command Center (CECC) on Monday said that Taiwan recorded 21 new cases of COVID-19, and that COVID-19 restrictions imposed under the Level 3 alert will be lifted gradually if the alert level is lowered next week.
Of the 21 cases, 15 were domestic transmissions and six were imported, Health Minister Chen Shih-chung (陳時中) said at the CECC press briefing.
Eleven of the domestic cases were reported in New Taipei, three in Taoyuan and one in Taipei. Nine had a known source of infection, while the rest had no apparent links to previously recorded COVID-19 cases, Chen said.
As domestic cases have steadily declined since peaking in late May, Chen said Saturday that there is a high possibility the nationwide Level 3 COVID-19 alert will be lowered on July 26.
On Monday, Chen said even if the alert is lowered to Level 2, restrictions will not be lifted all at once, as "we have observed that in some countries, cases surge rapidly when restrictions are lifted."
Instead, the rules will be eased gradually under comprehensive guidelines, he said.
He did not further elaborate on which rules will be the first to go, saying only that activities where people can wear masks or observe social distancing will be allowed earlier.
Meanwhile, the imported cases reported Monday involved five Taiwanese nationals and a Ukrainian national who recently traveled to Taiwan from Argentina, the United Arab Emirates, Cambodia, Poland, Denmark and the United States.
The single death was a man in his 80s who passed away on July 17, the CECC said.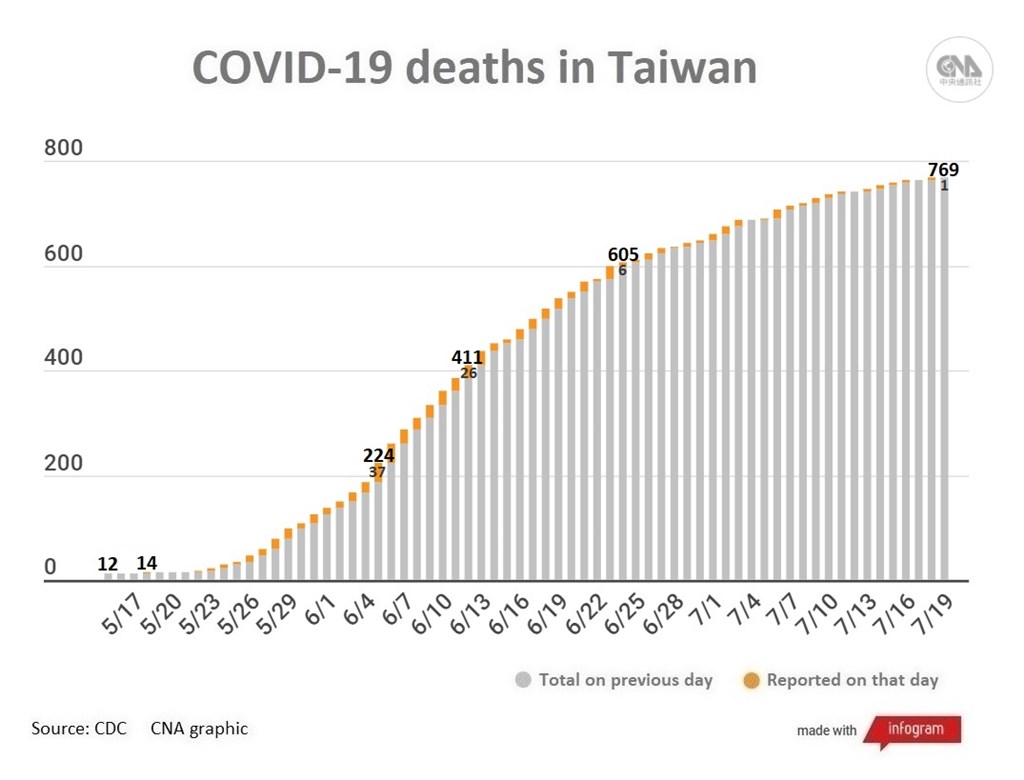 To date, Taiwan has confirmed a total of 15,429 COVID-19 cases, of which 13,977 are domestically transmitted infections reported since May 15, when the country first recorded more than 100 cases in a single day since the beginning of the pandemic.
The number of confirmed COVID-19 deaths in the country has risen to 769, with all except 12 recorded since May 15, CECC data showed.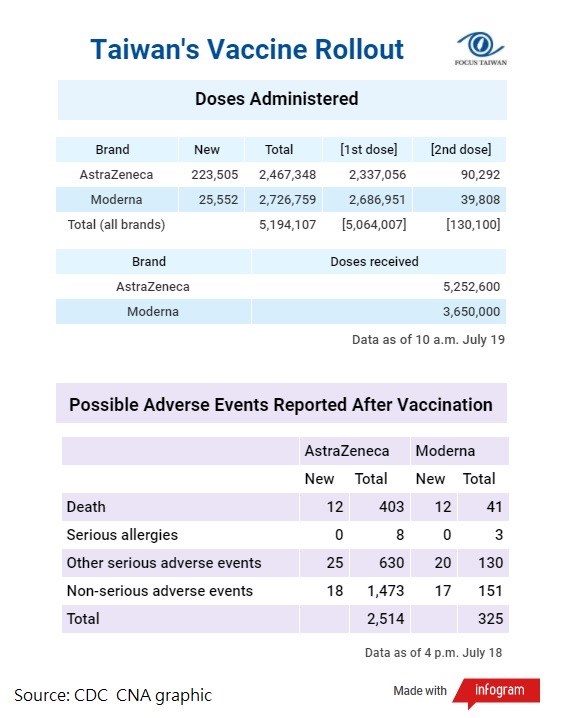 Recent cases
July 18: Taiwan adds 15 new domestic COVID-19 cases, but says trend stable
July 17: CECC to mull lowering Level 3 alert after fall in COVID-19 cases
July 16: COVID-19 trend moving in positive direction despite fluctuations
July 15: Domestic COVID-19 cases drop to 14, lowest in 2 months
July 14: Taiwan reports 27 new COVID-19 cases; adult daycare centers can open
View All