CORONAVIRUS
/
Trial run of COVID-19 vaccine appointment system launched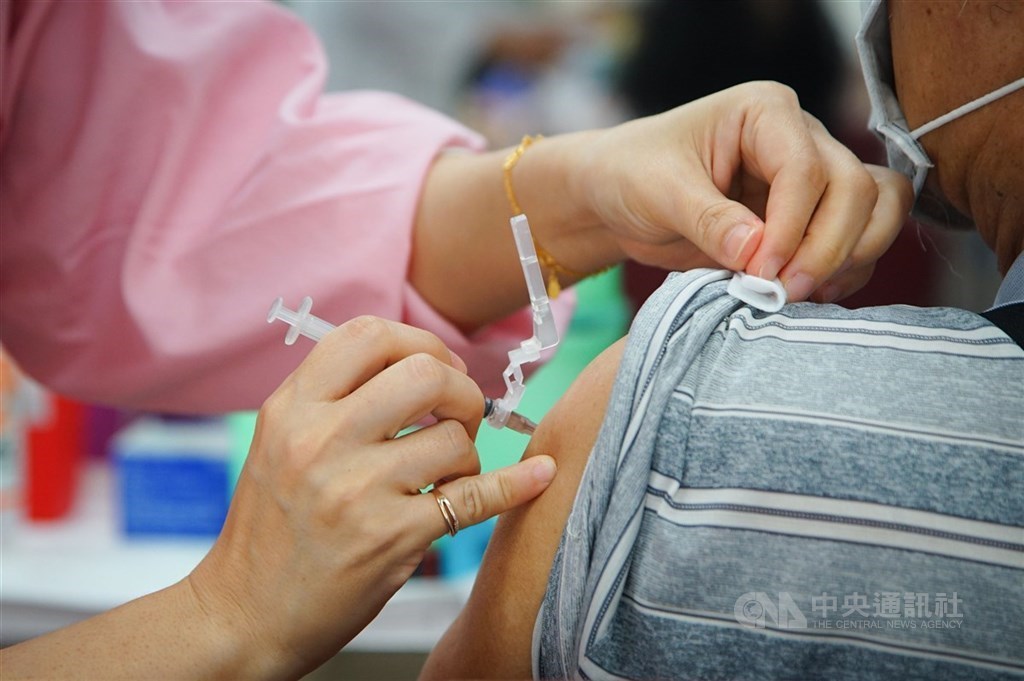 Taipei, July 6 (CNA) The Central Epidemic Command Center (CECC) on Tuesday launched a trial run of a COVID-19 vaccine appointment system that will first be used in the Kinmen, Matsu and Penghu islands before becoming available nationwide.
From 10 a.m. Tuesday to 5 p.m. Wednesday, residents of the three islands who are in category 9 and 10 on the vaccine priority list can log onto the system's website (in Chinese only) to indicate what brand of vaccine they want to get and in which district they want to get it.
Category 9 covers people aged 18-64 who suffer from conditions that put them at risk for a serious case of COVID-19, and others in the same age group who are at risk because they suffer from rare or serious illnesses. Category 10 consists of people aged 50-64.
People need their national ID number or residence permit number, as well as their national health insurance (NHI) card number, to log into the system and indicate their preferences, said Minister without Portfolio Audrey Tang (唐鳳), who led the development of the system.
If there is an adequate supply of the type of vaccine they wanted, they will receive a text message informing them to make an official appointment, Tang said.
Residents of the three archipelagos who are informed that the vaccine they want is available can then make an appointment from 10 a.m. Thursday to 5 p.m. Friday to get a shot, Tang said.
Appointments can be made through the same website or the national health insurance (NHI) app, or by going to a convenience store, pharmacy or district health center that works with the NHI, Tang said.
If people wish to make changes to their vaccine preferences and appointments, they can only do so on the website or the app, and not at any of the physical locations, Tang said.
On the day of their appointment, people can still get a shot if they show up later than their appointment times. If, however, they don't show up at all that day, they will have to make another appointment, according to Tang.
When the system is rolled out nationwide, vaccines will be offered on a rotational weekly basis. For instance, if the AstraZeneca vaccine is offered for one week, the Moderna vaccine will be available for the next week, and so on, Tang said.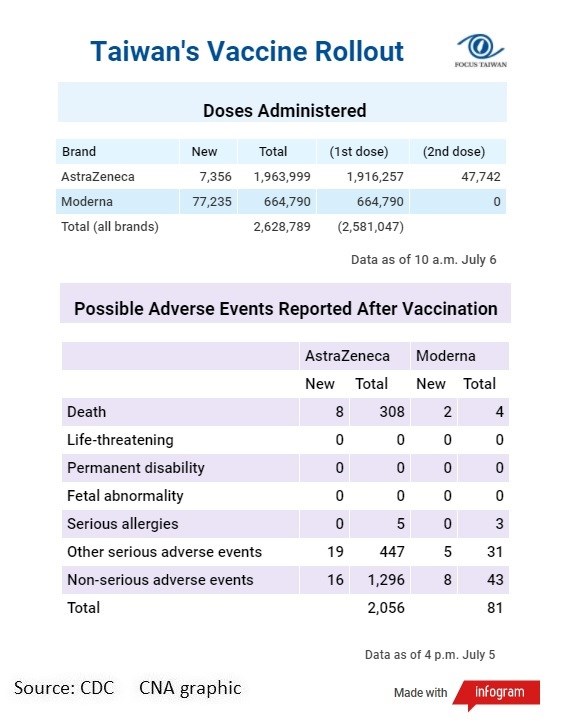 CECC spokesperson Chuang Jen-hsiang (莊人祥) told CNA on Tuesday morning that people in category 9 and 10 who live elsewhere in Taiwan can also log onto the website to indicate their vaccine preferences, though they will not be able to make an appointment until there is an adequate supply of vaccines.
At a CECC press briefing in the afternoon, however, Health and Welfare Minister Chen Shih-chung (陳時中) said that the "official starting date" for people in the rest of Taiwan to indicate their preferences is July 13.
People are still welcome to log onto the site beforehand, Chen said, and all submissions made before July 13 will be valid.
As of 2 p.m. on Tuesday, 2,296 people in categories 9 and 10 in the the Kinmen, Matsu and Penghu islands had indicated their preferences on the website, and 834,780 people in the two categories who live elsewhere in Taiwan had also done the same, Chen said.
View All