CORONAVIRUS
/
22 contacts of man infected by Delta variant being tested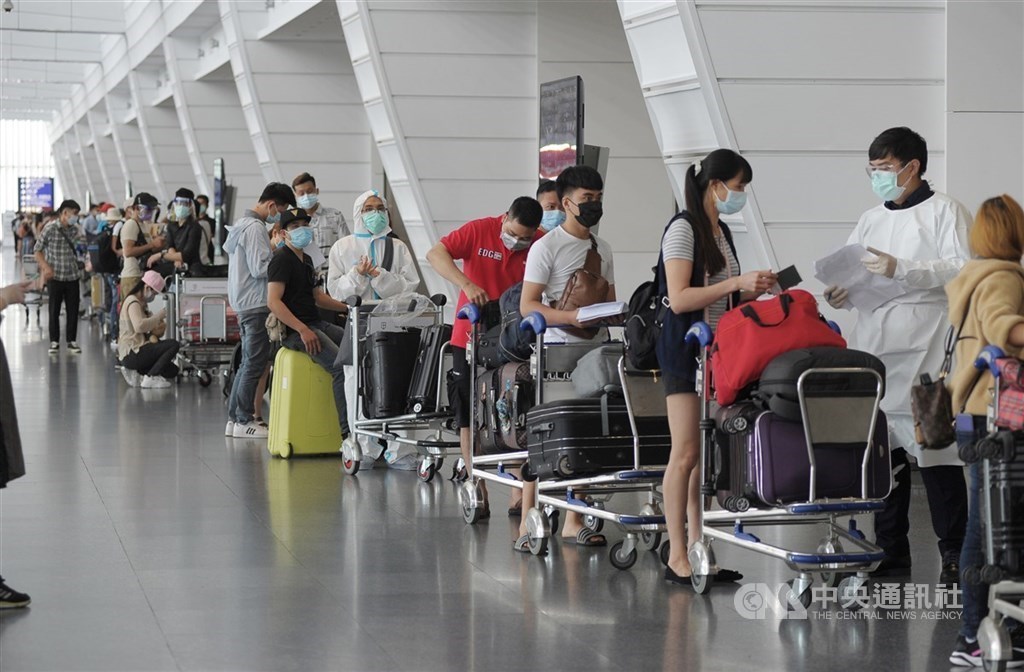 Taipei, June 21 (CNA) The Central Epidemic Command Center (CECC) on Monday said it has found 22 people who came into contact with a man in Taiwan who was later diagnosed to have the Delta variant of COVID-19 in Macau, and 21 of them have tested negative for the disease.
Health authorities are still waiting for the results of the COVID-19 test for the other individual, the CECC said.
The Delta variant was first detected in India earlier this year and is seen as being more transmissible than previous strains of the coronavirus.
At a CECC press briefing, Health Minister Chen Shih-chung (陳時中) said the traveler was a Taiwanese man who tested positive for COVID-19 after arriving in Macau from Taiwan on June 17.
According to the CECC, health authorities in Macau later reported that the 59-year-old Taiwanese had the Delta variant of COVID-19.
The man had been in India since Feb. 18 and returned to Taiwan on May 9. He stayed at a government quarantine center until May 21 during which he tested negative twice for COVID-19, Chen said.
Because he intended to travel to Macau on June 17, Chen said the man took a self-paid polymerase chain reaction (PCR) test on June 15 and the result was also negative, clearing his way to head to the former Portuguese territory.
The 22 contacts traced in Taiwan include the man's family members and co-workers, all of whom have been placed in quarantine, Chen said.
To prevent the Delta COVID-19 variant from becoming a serious threat to Taiwan, the CECC said it was planning on stepping up its coronavirus testing process for all arriving passengers into the country.
Taiwan has closed its borders to all arrivals, except for citizens and legal residents since raising its COVID-19 alert around Taiwan on May 19.
Arrivals are only asked to take a coronavirus test, however, if they show symptoms of the disease upon arrival at the airport or during the 14-day mandatory quarantine.
Asked how the screening process will be tightened, Chen said the CECC will hold discussions with local governments, as the ultimate goal will be to prevent the Delta variant from entering and spreading within communities.
According to the health minister, the number of returning Taiwanese nationals and legal residents entering Taiwan average around 1,000 per day.
View All