CORONAVIRUS
/
Shopping time at wet markets to be capped at 1 hour: CECC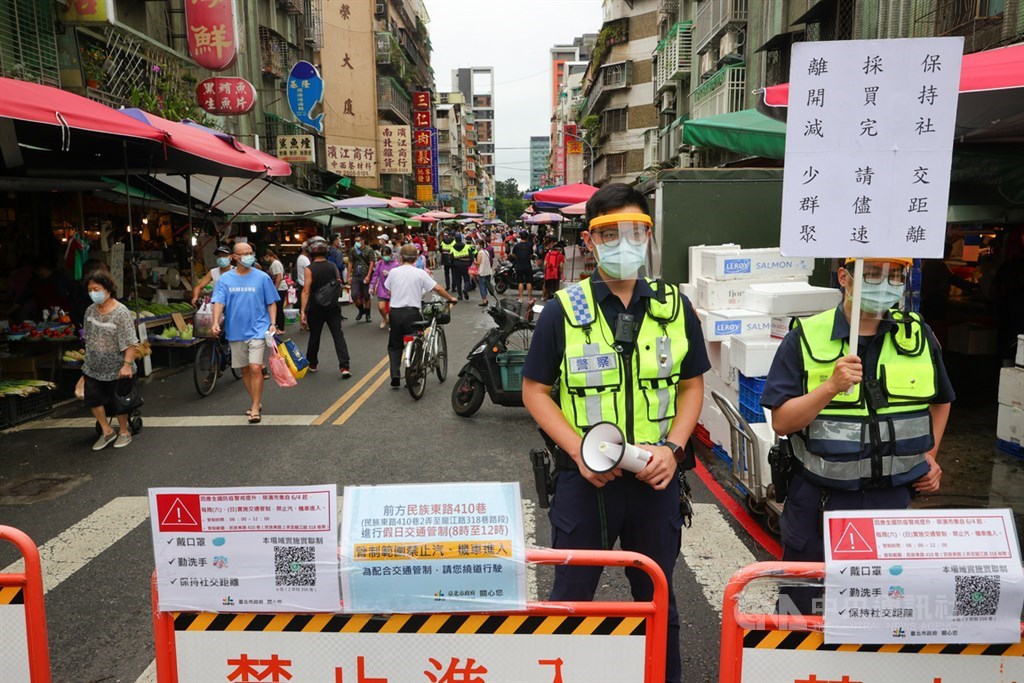 Taipei, June 6 (CNA) Shopping time at traditional and night markets across the country, which have emerged as hot spots in Taiwan's recent COVID-19 outbreak, will be limited to one hour to avoid overcrowding, the Central Epidemic Command Center (CECC) said Sunday.
"The epidemic remains severe and we can't afford to let our guards down," said Deputy Economics Minister Lin Chuan-neng (林全能) at the daily CECC briefing.
Lin said officials will be stationed at the entrances and exits of the markets, whose operating hours will be reviewed and confirmed by the ministry.
Even tighter controls will be in place for smaller markets that can only accommodate a certain amount of people, including having shoppers leave their contact information and maintain social distancing, he said.
When necessary, officials may temporarily stop visitors from entering the markets, Lin said, adding that there will be more frequent police patrols to ban street vendors near the markets.
Though Lin said the restrictions would apply for all days of the week around the country, it was unclear to what extent local governments, many of which have already put in place their own measures for limiting crowds at markets, will go along.
At a later press briefing, Taipei Mayor Ko Wen-je (柯文哲) said the city will launch a rotating system that limits shoppers to visiting wet markets, supermarkets and retail stores on one of two weekend days.
Consumers whose ID numbers end with an even-numbered digit can visit those venues on Saturdays, while those with an odd number for the last digit of their ID numbers can shop Sundays.
Ko said the measures are necessary because there are too many people shopping in markets on weekends.
Shoppers should have their IDs ready for checks, Ko cautioned, and those who violate the rules will be subject to a fine of up to NT$10,000 (US$357).
While the program will not be applied on weekdays, control measures could be implemented whenever there is overcrowding, he said.
Market operators must also take responsibility for managing the flow of visitors, and those who fail to do so could face a temporary shutdown for one to three days, he said.
Neither Lin nor Ko, however, gave a specific schedule of when the measures will take effect.
View All