CORONAVIRUS
/
2 million more doses of COVID-19 vaccines to arrive in Taiwan in June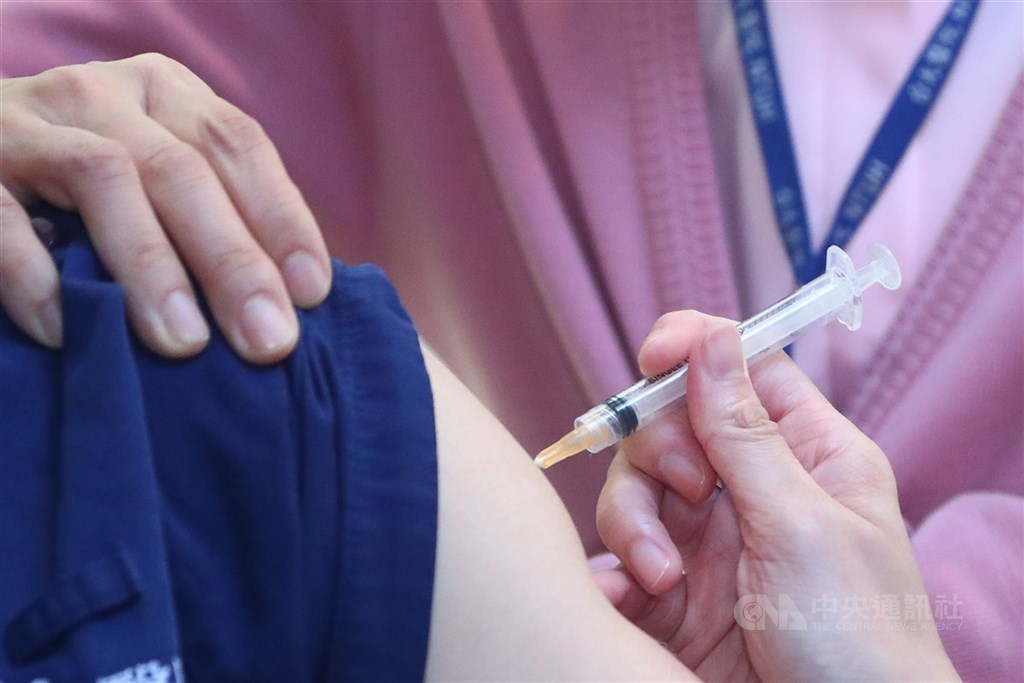 Taipei, May 25 (CNA) Taiwan will receive 2 million doses of COVID-19 vaccines in June, and have millions more become available by the end of August, Health Minister Chen Shih-chung (陳時中) said Tuesday.
Chen said he expected Taiwan to have received a total of 10 million doses by Aug. 31, and he urged that the supply to be received through the COVAX global vaccine-sharing program proceed as usual and not be affected by "other factors."
The chief of the Central Epidemic Command Center (CECC) did not elaborate on what "factors" he was referring to or what brand of vaccines Taiwan will receive in the coming months.
He would only say that the 10 million doses scheduled to be available by the end of August will include locally produced vaccines.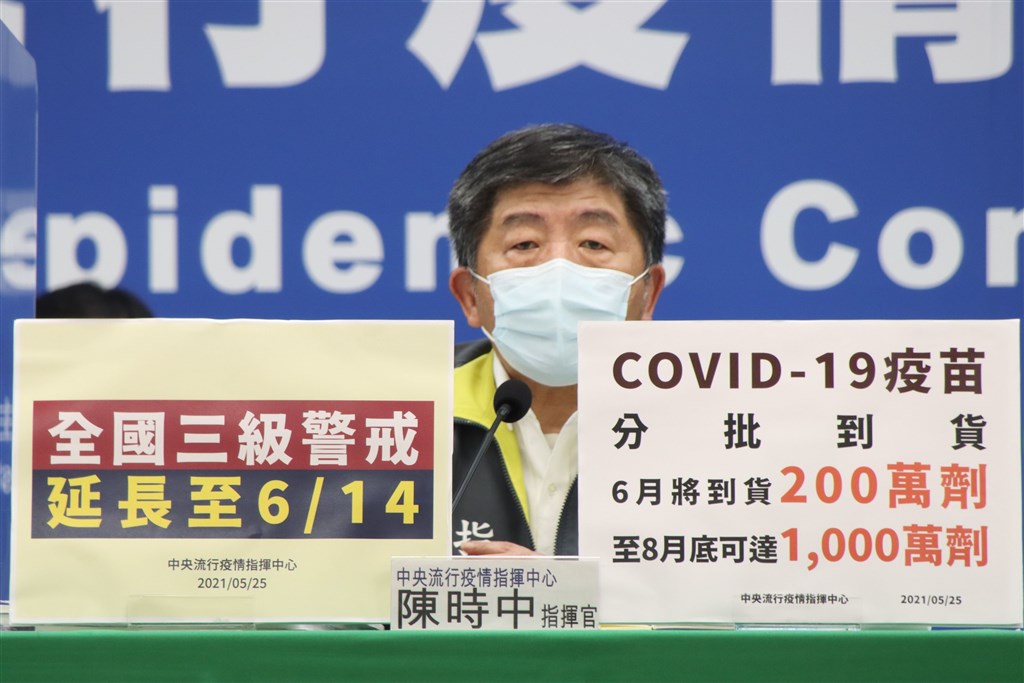 Taiwan has signed contracts to purchase 5.05 million doses of the Moderna vaccine, 10 million doses of AstraZeneca and 4.76 million doses of unspecified brands through the COVAX program for a population of more than 23 million.
On May 19, Taiwan took delivery of 400,000 doses of the AstraZeneca vaccine, the second batch Taiwan has received from COVAX.
Prior to Wednesday's shipment, Taiwan had taken delivery of 199,200 doses of the AZ vaccine supplied through COVAX, as well as a shipment of 117,000 doses of the same brand purchased directly from AstraZeneca.
Taiwan had trouble early on getting people to accept being inoculated with AstraZeneca vaccines but a recent surge in locally transmitted COVID-19 cases has changed people's minds, sending demand soaring.
On Tuesday, Taiwan reported 542 domestic COVID-19 cases, which brought the total number in the country to 5,456, over 4,000 of which have been domestic cases recorded since May 15.
To date, 35 people have died of COVID-19 in Taiwan, including 23 since May 15, according to CECC data.
(By Chang Ming-hsuan, Chen Chieh-ling, Chiang Hui-chun and Elizabeth Hsu)
Enditem/ls
View All