CORONAVIRUS
/
Religious services inside worship sites suspended nationwide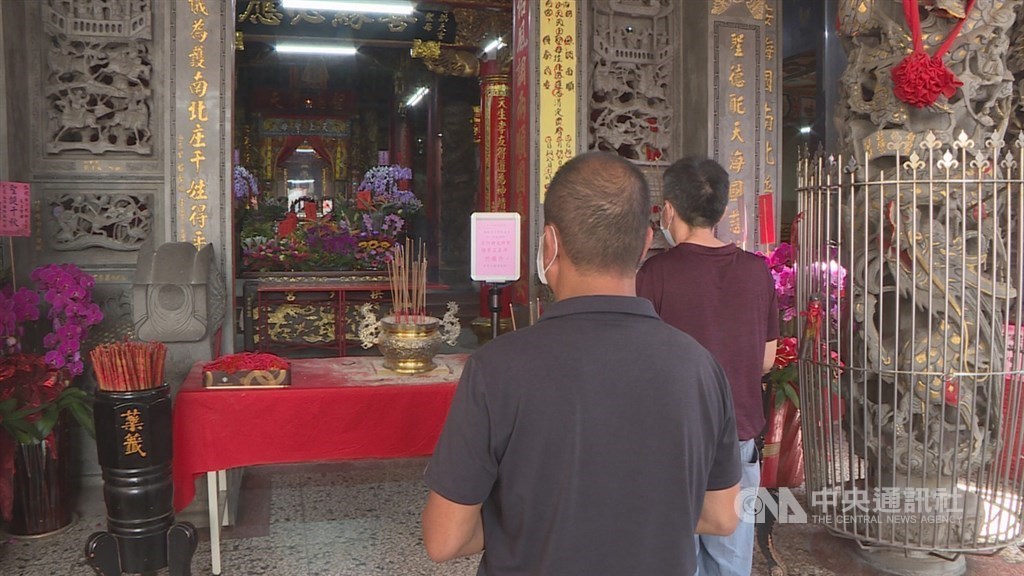 Taipei, May 15 (CNA) Activities such as religious processions and prayers carried out inside places of worship, including temples, churches and mosques, have been suspended nationwide until June 8, Deputy Interior Minister Chen Tsung-yen (陳宗彥) said Saturday.
His remarks came after the Central Epidemic Command Center (CECC) raised the COVID-19 alert level for Taipei and New Taipei to Level 3 that day as the country reported a record 180 new domestic infections.
In view of the current COVID-19 situation in Taiwan, Chen said worshipers will not be allowed the enter the religious establishments, but will be able to carry out their worship outside the buildings, provided that they register their contact information to facilitate quick contact tracing, he added.
Chen also noted that all public lodges along the hiking trails within the Yushan, Taroko and Sheipa national parks are also closed to visitors until May 28.
The deputy minister estimated that nearly 15,000 hikers who had booked to stay at one of the lodges will be impacted by the closure and he advised them to change their itineraries and keep up-to-date on the latest news via the national park websites.
Meanwhile, he assured the nation's epidemic prevention workers that the government will provide all the necessary equipment and supplies so that they can stay well protected in their frontline battle against COVID-19.
View All