CORONAVIRUS
/
Local governments tighten COVID-19 controls amid rising caseloads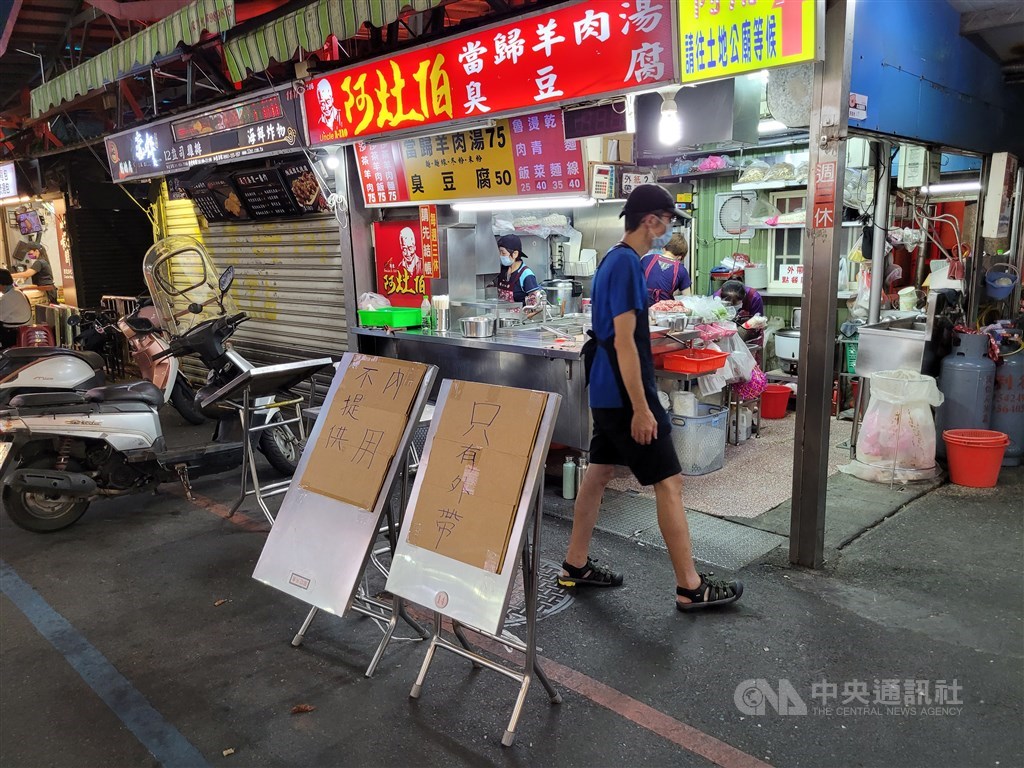 Taipei, May 15 (CNA) Local governments across Taiwan have tightened their disease control measures after the Central Epidemic Command Center (CECC) raised the COVID-19 alert for Taipei and New Taipei on Saturday in the wake of an escalating number of cases.
On Saturday, Keelung and Taoyuan, both of which border New Taipei, announced that regulations to curb the spread of the virus would be tightened.
They said many of the restrictions imposed on the Taipei Metropolitan area under the Level 3 alert also apply to their own jurisdictions, although it was not immediately known if people will face punishment for violating the rules.
According to the CECC, indoor gatherings of more than five people and outdoor gatherings of more than 10 people are now prohibited in Taipei and New Taipei until May 28.
Public facilities such as movie theaters, sports centers, community centers, libraries, exhibition centers and amusement parks in the two cities have also been ordered to close.
In Keelung, where tens of thousands of residents commute to Taipei on a daily basis, Mayor Lin Yu-chang (林右昌) said Saturday that some of the stricter rules had already been introduced in the city earlier this week, such as those regarding social distancing and closures of certain venues.
Meanwhile, Taoyuan Mayor Cheng Wen-tsan (鄭文燦) said the city will implement the rules that have been implemented in Taipei under the raised alert, with the exclusion of the prohibition of gatherings of over five people.
He added that four major night markets -- Taoyuan, Bade, Zhongli and Longtan -- will be closed until May 28.
Yilan Magistrate Lin Zi-miao (林姿妙) said residents should avoid social gatherings of more than five people and should not travel to Taipei.
Disinfection work will be reinforced in transport hubs across the county, she added.
In Hsinchu City, certain cultural venues run by the city government will be closed until June 8 and people are encouraged to wear masks at all times when not at home.
Taichung Mayor Lu Shiow-yen (盧秀燕) has ordered all 11 night markets in the city to be shut until June 8, in addition to the closure of public facilities and adult entertainment venues.
Taitung Magistrate Yao Ching-ling (饒慶鈴) also announced stricter disease prevention measures Saturday, with recreational and entertainment business ordered to close until June 8 or face fines of up to NT$15,000 (US$535).
Across the country, operations of adult entertainment venues, including bars, KTVs, nightclubs and massage parlors, have also been temporarily suspended, according to the CECC.
View All