CORONAVIRUS
/
Taiwan could raise COVID-19 alert to near-lockdown level in coming days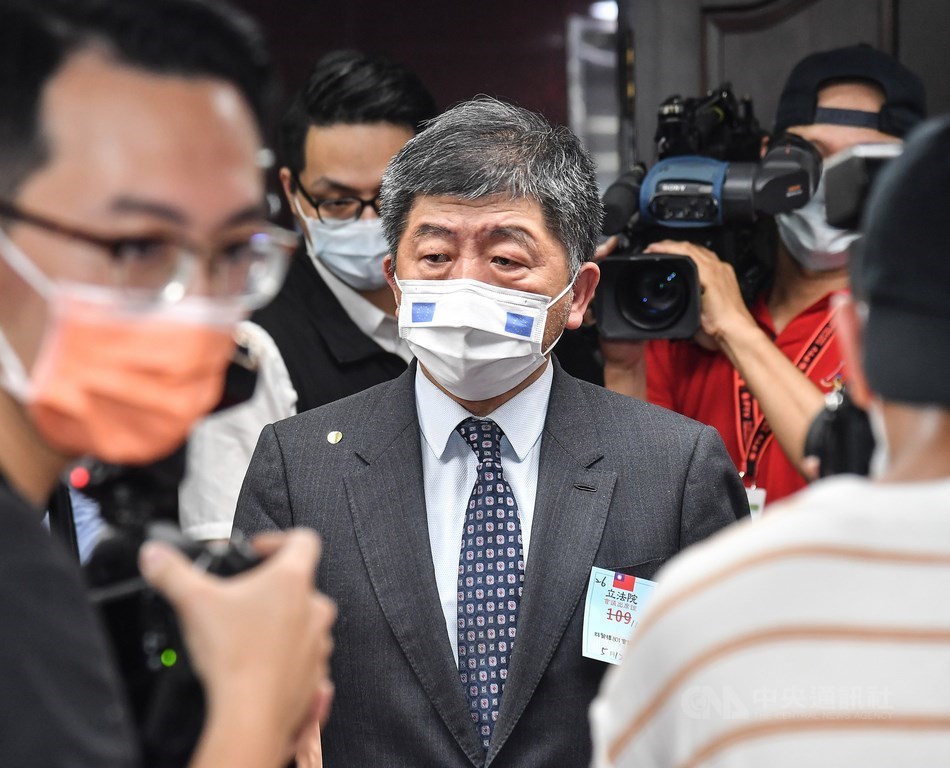 Taipei, May 12 (CNA) Taiwan's government could raise its COVID-19 alert in the coming days as the country faces its biggest challenge in combating the disease since the pandemic began amid an increase in domestically transmitted cases of unknown sources.
"Taiwan currently has more than two chains of transmission for which we have yet to identify their sources. We are in critical condition now, and this is not a joke," Health and Welfare Minister Chen Shih-chung (陳時中) said at a Legislative session Wednesday.
Speaking with local media prior to the legislative session, Chen said the COVID-19 alert level could be raised Wednesday, but he later backtracked, saying the alert level could be raised "in the coming days."
According to Chen, who heads the Central Epidemic Command Center (CECC), the center has adopted a system of four alert levels to manage the spread of the coronavirus.
Currently Taiwan is on a Level 2 alert that bans large-scale indoor and outdoor events -- those with more than 100 and 500 people, respectively -- with the ban in effect until June 8.
That alert was issued Tuesday after the CECC announced the country has entered the community transmission stage of the pandemic following the emergence of six domestically transmitted cases that did not have known sources of infection. (Update: New record set for domestic COVID-19 cases in Taiwan / May 12)
The CECC now appears ready to further raise the alert level to Level 3, but more details will become available when the CECC holds its daily press briefing at 2 p.m.
According to the CECC's four-tier alert system, a Level 3 alert stops short of a lockdown and takes effect only when more than three community clusters in a week or over 10 domestic cases with unknown sources of infection within a day are reported in Taiwan.
Under such conditions, people would be required to wear masks once they leave their homes at all times, and indoor gatherings of more than five people and outdoor gatherings of more than 10 would be suspended.
Other guidelines are somewhat vague. They say that only law enforcement, medical, government, and other essential services would remain in operation, while places of business and public venues would be closed.
But they also say that people must wear masks at places of business or public venues. No definition of essential services is provided. 
For places where there has been community transmission, schools would be closed, people would not be allowed to leave their neighborhoods, and all gatherings would be banned.
Since the pandemic broke out outside of China in early 2020, Taiwan has managed to contain COVID-19 and limited domestically transmitted cases, and has never had to resort to a Level 3 alert.
View All