Former legislative aides get jail time for spying for China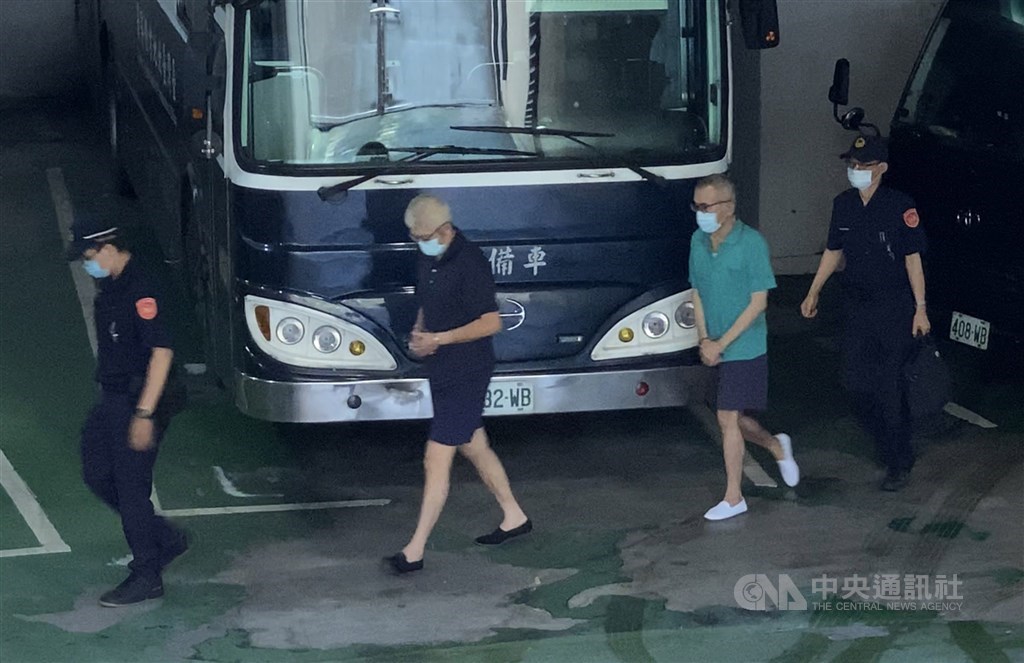 Taipei, May 10 (CNA) The Taipei District Court on Monday sentenced two former legislative aides to jail time for their involvement in developing a spy network in Taiwan on China's behalf.
The case involved Chen Wei-jen (陳惟仁), Lin Yung-ta (林雍達) and Lee Yi-hsien (李易諴), although the latter died of cancer last September and therefore was excluded from the court's ruling Monday.
The court said the case can still be appealed.
They were indicted by the Taipei District Prosecutors Office in August 2020 for allegedly developing spying activities and organizing espionage networks in Taiwan for Chinese agencies, in violation of the National Security Act.
According to Monday's court document, Chen received a 10-month jail sentence for developing a spy network for China, and another three months behind bars for attempted espionage, although it can be commuted to a fine.
For his involvement, Lin received a five-month prison term, which can also be commuted to a fine, the court said, noting that both men admitted to their crimes.
The trio were found to have obtained and attempted to pass on sensitive government material to China's Ministry of State Security between 2012 and 2016.
Both Chen and Lin traveled to Macau in 2012, where they met up with a Chinese intelligence officer, identified as "Huang Guanlong" (黃冠龍) and were instructed to set up a spy network in Taiwan in order to gather information for the Chinese security agency.
The two worked as former aides to Chen Shu-hui (陳淑慧), who at the time was a lawmaker for the Kuomintang (KMT) and is currently deputy mayor of Chiayi City.
Lee, who was working as a reporter at the time, was subsequently persuaded by Huang to work for the network after Chen Wei-jen set up a meeting between the two in Guangzhou in 2014.
In 2016, the team provided the Chinese intelligence officer with inside information the officer requested on the National Policy Foundation's cross-strait forum.
Also that year, Chen Wei-jen and Lee were instructed by Huang to try and obtain information from the National Police Agency regarding anti-China activities carried out by Falun Gong members in Taiwan.
That mission, however, did not come to fruition, according to Taipei prosecutors.
The following year, the network was tasked with obtaining information at all costs on the health of President Tsai Ing-wen (蔡英文).
That project was also foiled, prosecutors said, because the person the team wanted to hire to hack into the National Health Insurance Administration system refused to comply.
Other attempts such as trying to obtain sensitive material from the ruling Democratic Progressive Party (DPP) also failed to succeed because the insiders they tried to recruit refused to play along.