CORONAVIRUS
/
Three groups of infections identified among CAL, Novotel COVID cases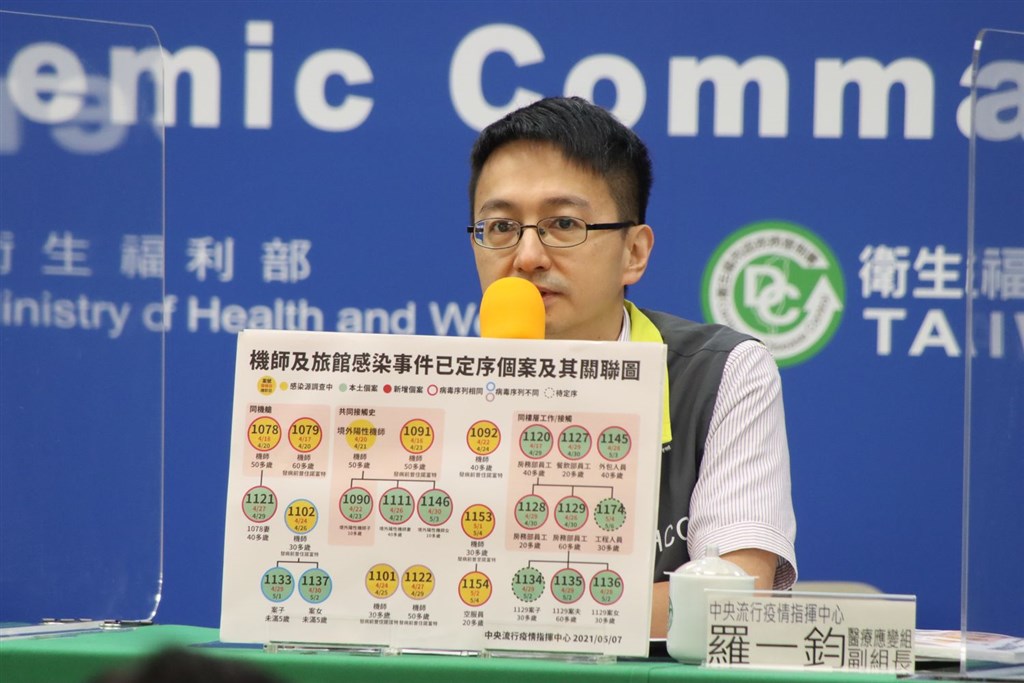 Taipei, May 7 (CNA) Three different groups of COVID-19 infections have been identified among employees of Taiwan's China Airlines (CAL) and the Novotel airport hotel in Taoyuan and their relatives, the Central Epidemic Command Center (CECC) said Friday.
The CECC completed genome sequencing of the virus found in six more cases among the 29 people infected in those clusters, CECC official Lo Yi-chun (羅一鈞) said at a COVID-19 press briefing.
The six new results brought to 22 the number of people among the 29 COVID-19 cases for whom genome sequencing has been completed, and the CECC has found three different types of a variant of the virus that first emerged in the United Kingdom among those 22.
According to the CECC, five of the six newly completed genome sequencing cases had a virus that was the same type of virus previously found in 12 other cases.
The five cases involved a pilot, a flight attendant and three family members of two pilots, one of whom was the first case confirmed in the CAL-Novotel group infections on April 20, Lo said.
The other person among the six cases, a pilot whose infection was confirmed on April 29, was found to have a different type of the virus, and that type has been found in only one other pilot, who was listed as a patient on April 25, according to Lo.
Because there was another type of the U.K. variant of the virus previously found in a pilot and his son and daughter, Health Minister Chen Shih-chung (陳時中), who hosted the press briefing, said there have been three types of U.K. variant infections so far.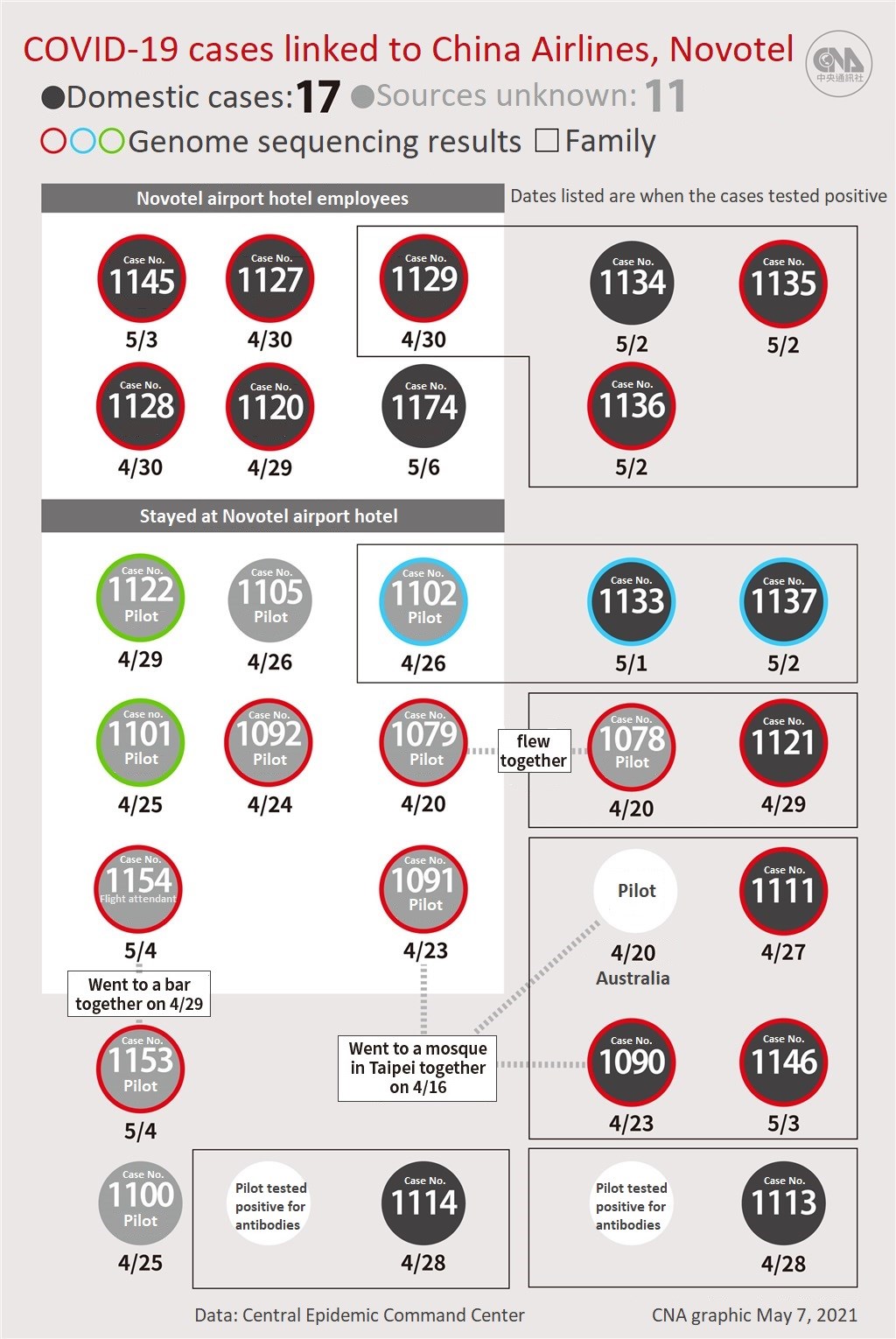 As of Friday, 17 of the 29 people infected have been classified as domestically transmitted cases, and they are either Novotel employees, their family members or family members of the pilots.
One patient tested positive for COVID-19 in Australia, and therefore is not listed as a case in Taiwan.
The CECC is still investigating the source of infection of the other 11 -- 10 CAL pilots and one flight attendant -- even though some of them stayed at the airport hotel, because they also worked on international flights before being confirmed as having COVID-19, Lo said.
The Novotel Taipei Taoyuan International Airport hotel is part of CAL's complex in Taoyuan, which comprises the Taiwanese carrier's headquarters and training facilities.
The hotel is also used to quarantine flight crews from CAL and other airlines, as well as to provide accommodation, conference hosting, and dining services to the general public.
View All