CORONAVIRUS
/
Sixth COVID-19 case confirmed at Taoyuan airport hotel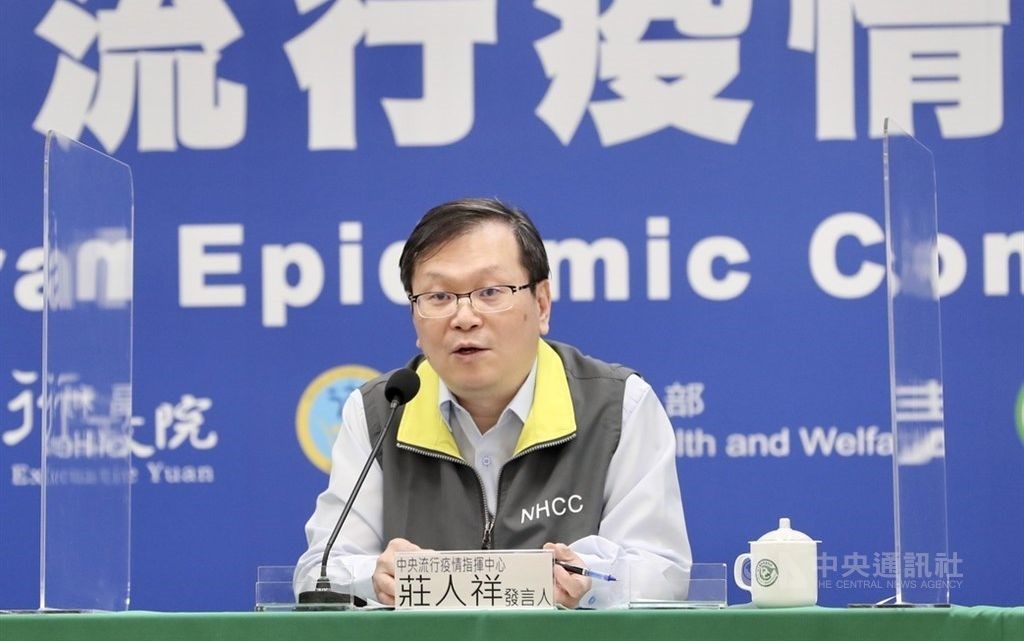 Taipei, May 6 (CNA) Another employee at an airport hotel in Taoyuan has tested positive for COVID-19, bringing the number of cases in a cluster linked to the hotel and the Taiwanese carrier China Airlines (CAL) to 29, the Central Epidemic Command Center (CECC) said Thursday.
The employee, a Taiwanese man in his 30s, works as a technician at the Novotel Taipei Taoyuan International Airport hotel and has no recent travel history, which means the case has been classified as a domestic infection, the CECC said.
When the first COVID-19 case at the hotel was confirmed on April 29, the man was sent to a government quarantine center, where he initially tested negative for the virus and antibodies, the CECC said.
On May 3, the man developed a sore throat, fever and muscle pains, and a subsequent test found that he had contracted COVID-19, the CECC said.
The man was likely infected by two of his colleagues, who tested positive last week and with whom he often had meetings, CECC spokesperson Chuang Jen-hsiang (莊人祥) said at a press briefing Thursday.
Over the past two weeks, 11 CAL pilots, eight relatives of CAL pilots, a CAL flight attendant, six Novotel employees, and three of their family members have tested positive for COVID-19, according to the CECC.
The cases of the Novotel employees, their family members, and the pilots' relatives have been classified as domestic infections. The infections of the pilots, however, have not yet been classified by the CECC as either domestic or imported.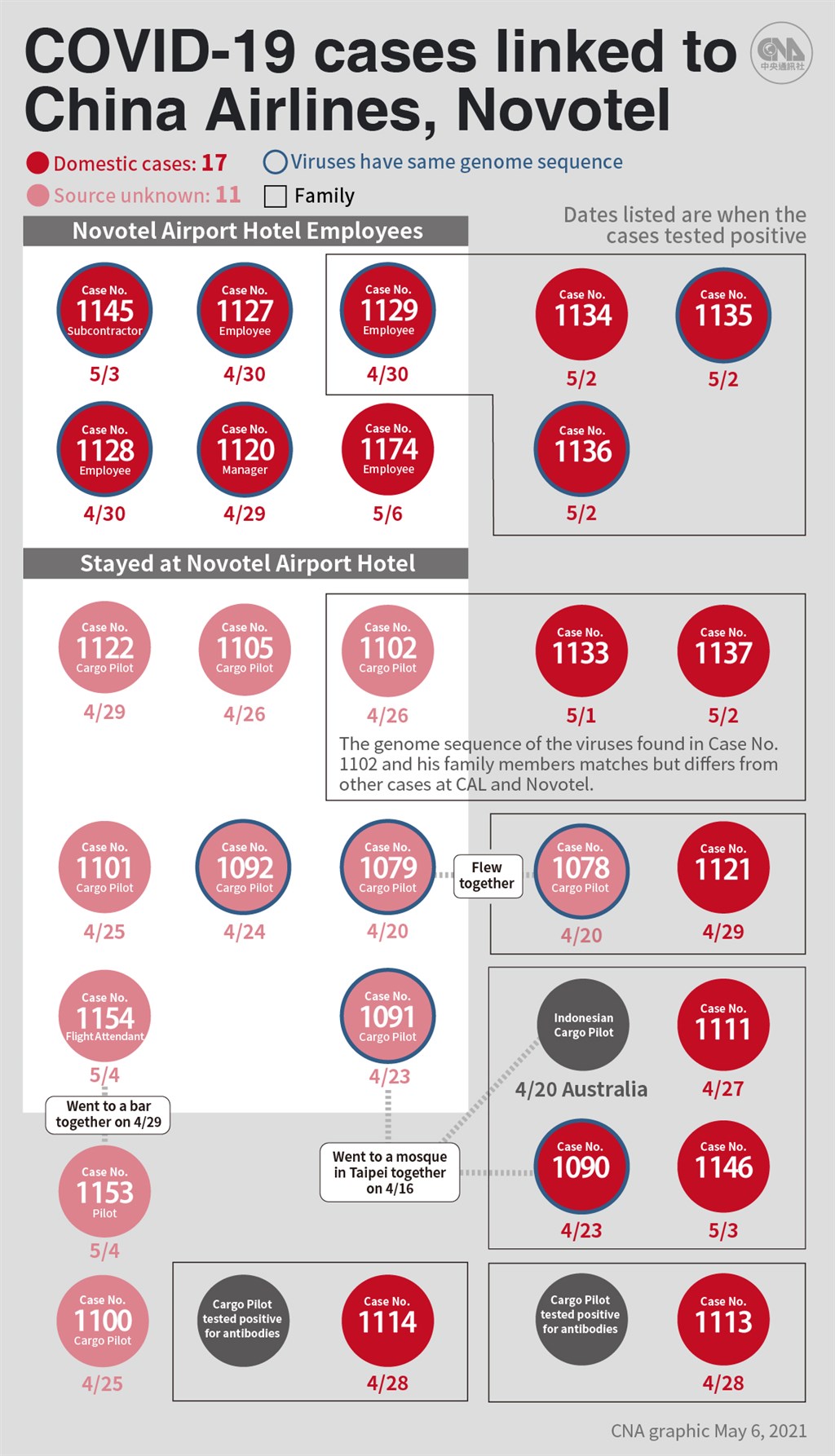 On Wednesday, the CECC said that based on genome sequencing results, it had determined that some of the CAL cases were part of the same cluster at Novotel, but it was still unclear about the source of the infection and how the virus had spread among the patients.
The Novotel airport hotel is part of CAL's complex in Taoyuan, which comprises the Taiwanese carrier's headquarters and training facilities.
The hotel is also used to quarantine flight crews from CAL and other airlines, as well as to provide accommodation, conference hosting, and dining services to the general public.
Besides the one domestic case reported Thursday, Taiwan also confirmed 12 new imported cases of the disease, the highest number since Dec. 6, according to the CECC.
The cases involve foreign nationals from the Philippines, Vietnam and Indonesia, who came to work in Taiwan. Eleven of them tested positive for the disease during quarantine, while one had a fever when she arrived and tested positive after being sent to hospital, the CECC said.
To date, Taiwan has recorded 1,173 cases of COVID-19, 1,028 of which have been classified as imported. Of the total, 1,075 have recovered, 12 have died, and 86 are in hospital, according to CECC statistics as of Thursday.
Globally, COVID-19 has infected over 154.6 million people in 193 countries and regions, with more than 3.2 million fatalities, CECC figures show.
View All