Taiwan retains No. 43 global ranking in 2021 press freedom index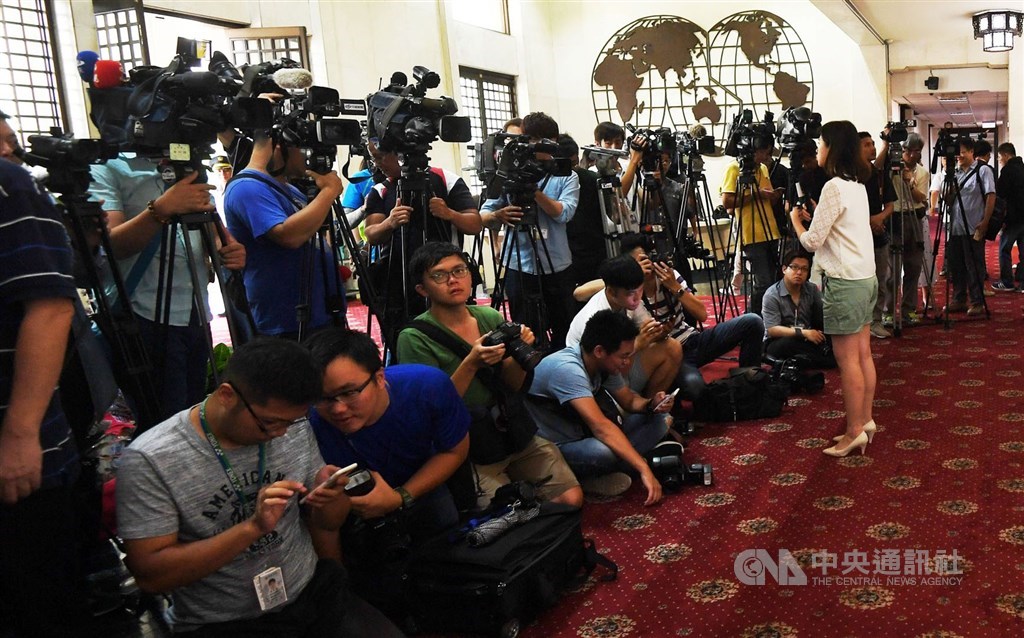 Taipei, April 20 (CNA) Taiwan retained its ranking of No. 43 in the 2021 World Press Freedom Index released by Reporters Without Borders (RSF) Tuesday and was lauded as one of the press freedom models in the Asia-Pacific region.
Together with New Zealand (No. 8), Australia (No. 25) and South Korea (No. 42), the France-based global press freedom watchdog said Taiwan is a model because it allows its "journalists to do their jobs and inform the public without any attempts by the authorities to impose their own narratives."
In its introduction page on Taiwan, RSF said that political interference in Taiwan is "rare and less tolerated," but it also said local journalists "suffer from a very polarized media environment dominated by sensationalism and the pursuit of profit."
"Although President Tsai Ing-wen has said she wants to continue developing press freedom in Taiwan, few concrete measures have been taken to improve journalists' editorial independence and encourage the media to raise the quality of public debate," it said.
The RSF said China is taking advantage of this weakness by pressuring Taiwanese media owners, who often have business interests on the other side of the Taiwan Strait.
"Beijing is also suspected of orchestrating online disinformation campaigns -- a threat that could lead to questionable retaliatory measures by Taiwan such as refusing visas to Chinese journalists regarded as hostile," it added.
Around the Asia-Pacific region, the latest RSF index said the region comprising 34 countries has the world's biggest number of imprisoned journalists, China in particular. Out of the 180 countries surveyed, China ranked No. 177.
Beijing has been spreading a"censorship virus" through Asia and Oceania that has gradually taken hold in much of the region, illustrated by its semi-autonomous special administrative region of Hong Kong (No. 80), where Beijing can now interfere directly under the national security law it imposed in June 2020.
Around the globe, RSF indicated "a dramatic deterioration in people's access to information and an increase in obstacles to news coverage."
The coronavirus pandemic has been used as grounds for blocking journalists' access to information sources and reporting in the field, it said.
"Journalism, which is arguably the best vaccine against the virus of disinformation, is totally blocked or seriously impeded in 73 countries and constrained in 59 others, which together represent 73 percent of the countries evaluated," it added.
In the latest index, the countries with the highest levels of press freedom were again led by northern European countries, with Norway taking the No.1 spot, followed by Finland, Sweden and Denmark.
Published annually since 2002, the index assesses countries and territories based on environment and self-censorship, infrastructure quality, legal framework, media independence, pluralism and transparency.
Taiwan was first included in the survey in 2013 with a ranking of 47. The country fell to 50th, 51st and 51st in 2014, 2015 and 2016, respectively, before improving to 45th in 2017, 42nd in both 2018 and 2019, and 43rd in 2020.