Hygiene at self-service restaurants remains unsatisfactory: probe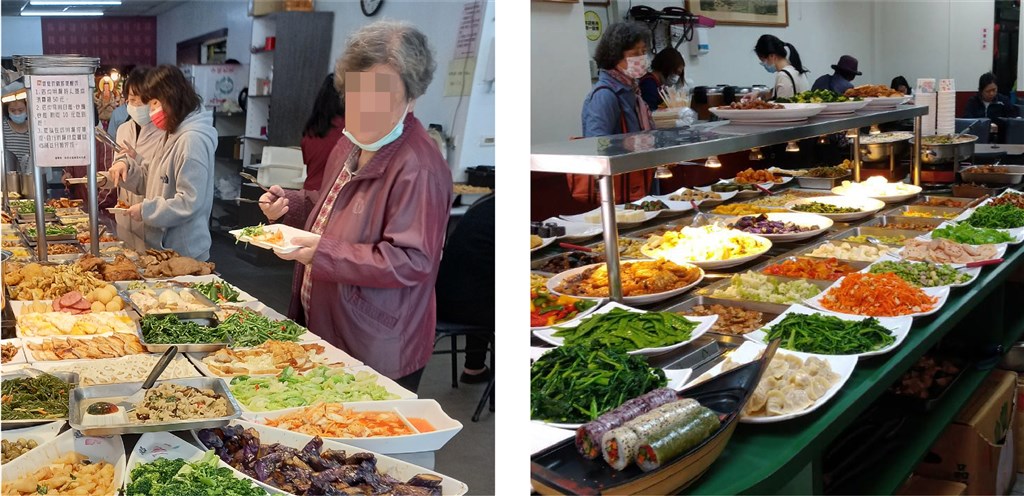 Taipei, April 14 (CNA) The Consumers' Foundation has found that 35 percent of the 125 self-service restaurants it inspected around Taiwan early this year potentially ran the risk of exposing their customers to pathogenic bacteria or viruses because their cashiers prepared meals without washing their hands before touching the food.
The finding came from the independent organization's investigation into 125 randomly selected self-service restaurants across Taiwan from February to March this year, with the focus on hygiene and epidemic control measures. The foundation held a press conference to make public the results on Wednesday.
Although many of the restaurants investigated were primarily self-service, several also had dishes that could be picked by customers and then served by restaurant staff.
The foundation noted that several improvement have been made at self-service restaurants since its investigation in March last year. However, cashiers continue to serve at counters where a wide range of different Chinese dishes are displayed for customers to pick or serve themselves before paying.
Earlier work conducted by the foundation into the prevalence of bacteria on the surface of banknotes found that 75 percent of all samples collected contained staphylococcus aureus, which can cause infections, and 17 percent had colon bacillus.
Despite this finding, in the latest investigation the foundation found that cashiers in more than one third of diners touched food, either when filling bowls with rice, picking up food with a spoon or clamp, cutting meat or serving dishes.
"This is a good way to spread pathogenic germs," the foundation said.
It also found that only 37 percent of investigated self-service restaurants had places where customers can wash their hands, while 45 percent offered alcohol spray.
Although that represented an improvement from the 28 percent and 19 percent, respectively, seen in an investigation last year, the low figures mean the degree of hygiene and epidemic control measures at such outlets remains unsatisfactory, the foundation said.
Other areas of interest in the 2021 probe include the finding that 97 percent of staff at self-service restaurants wore a surgical face mask, but 10 percent of them failed to do so properly, exposing their mouth or nose, the foundation said.
In addition, although 42 percent of checked self-service restaurants asked customers to wear a mask on entering, more than half did not, the foundation said, calling the situation "concerning."