Drought at Techi Reservoir persists, threatening water supply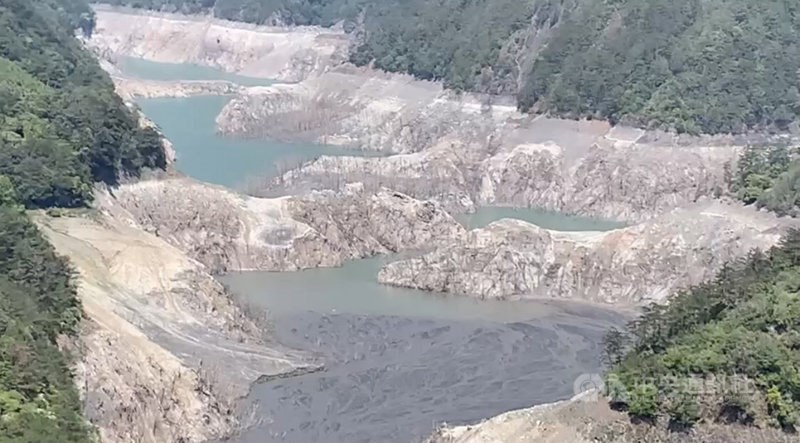 Taipei, April 12 (CNA) A lack of precipitation continues to threaten water supplies in central Taiwan, with Techi Reservoir in Taichung at only 4.58 percent capacity as of Monday, equaling only about 23 days of water supply, according to the Water Resources Agency (WRA).
Despite water rationing measures adopted in Taichung, Miaoli County and Changhua County on April 6 to reduce water consumption amid the severe drought, water levels in Techi Reservoir and in Liyutan Reservoir in Miaoli County, both of which are the main sources of water supply in the greater Taichung area, have continued to fall.
According to the WRA, the water level in Techi Reservoir was 8.54 million cubic meters as of Monday, a decrease from the previous day's 8.92 million cubic meters, while Liyutan had 9.89 million cubic meters on Monday.
WRA Deputy Director-General Wang Yi-feng (王藝峰) said on Sunday that the government currently has no plans to introduce stricter water rationing measures in central Taiwan, where water supplies are suspended for two days each week.
Wang stressed that in addition to the two reservoirs, the water supply in the region also relies on underground water, as well as on the hyporheic zones of streams in the area.
The water shortages could stretch throughout this week, as the Central Weather Bureau forecast Monday that the weather in central Taiwan will remain warm with little chance for rain until mid-April apart from mountainous areas.