Train crash injuries rise to 200; resumption of service postponed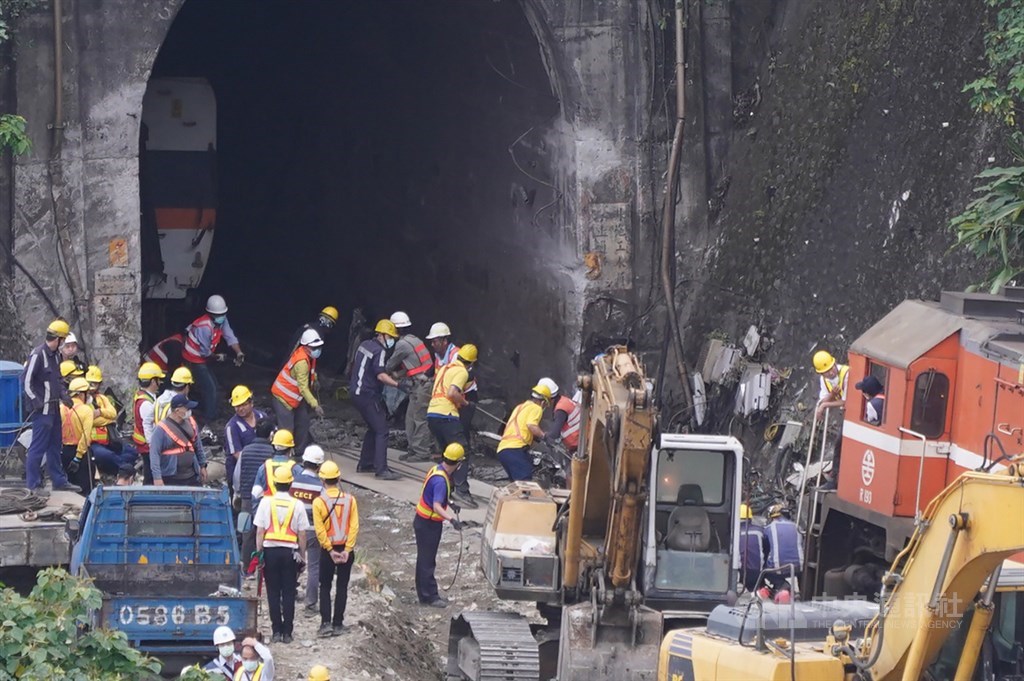 Taipei, April 4 (CNA) The number of people injured in an express train accident in Hualien County last week has increased to 200, while the confirmed death toll remains at 51, the Central Emergency Operation Center (CEOC) reported Sunday.
Among the injured individuals, 45 are still in hospital, including three in critical condition, said CEOC commander and Deputy Transport Minister Wang Kwo-tsai (王國材).
Meanwhile, authorities have confirmed the identities of 48 of the deceased, and the other two are likely to be identified later in the day, according to the CEOC.
At a press conference, Wang said the resumption of train services on the damaged line has been postponed from April 8 to April 20, as the railway structure on that section requires closer examination.
The accident occurred at 9:28 a.m. Friday, when a Taiwan Railways Administration (TRA) Taroko Express hit a crane truck on the track near the entrance to the Qingshui Tunnel in Hualien County.
The first five carriages of the train derailed and piled up inside the narrow, single-track tunnel, killing 51 people and injuring 200.
The ill-fated train, which had set off from Shulin Station in New Taipei at 7:16 a.m., was bound for Taitung County in southeastern Taiwan, carrying 494 passengers and a crew of four, according to the CEOC.
Investigators are looking into the possibility that the crane truck, which had been parked on a hill above the track, slid down the incline and fell onto the track because its parking brake was not properly engaged, either as a result of mechanical failure or human negligence, the center said.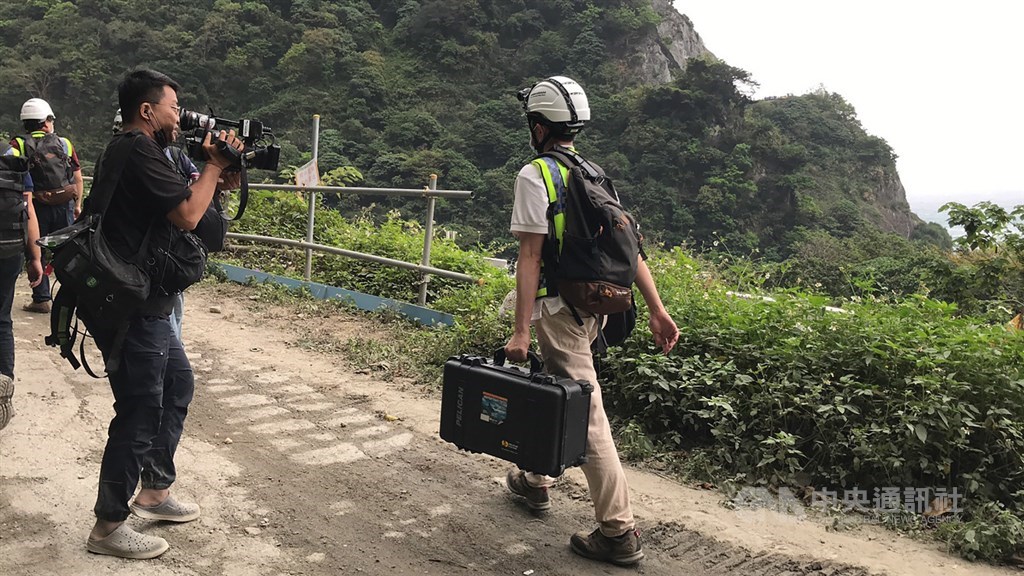 The investigation will focus on the condition of the truck's parking brake, and it will also seek to determine administrative responsibility within two months, Wang said.
Furthermore, the TRA will be required to review its standard operation procedure for awarding contracts and supervising its construction projects and also to improve safety management at its construction sites, he said.