36 reported with 'no vital signs,' dozens injured in train derailment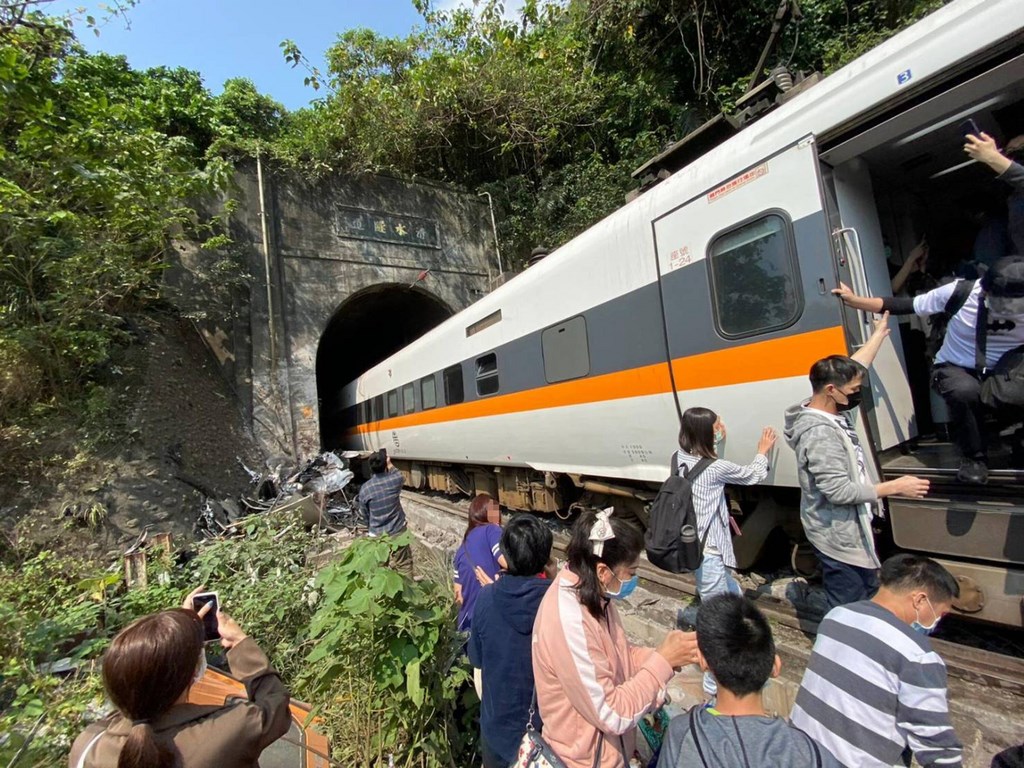 Update: 'It was totally dark. Nobody knew what to do,' says passenger
Taipei, April 2 (CNA) Thirty-six passengers were reported as displaying "no vital signs" Friday, after a Taroko Express train carrying about 350 passengers derailed in a tunnel in Hualien, eastern Taiwan, according to the Railway Police Bureau (RPB).
Those individuals exhibited signs of out-of-hospital cardiac arrest (OHCA), the RPB said, adding that 72 people are still trapped in the wreckage.
Another 61 passengers who sustained minor to severe injuries have been taken to five local hospitals, the bureau said.
The derailment happened at 9:28 a.m. as the No. 408 Taroko train, which departed from Shulin, New Taipei, headed to Taitung, with the train's second and third cars derailing, the RPB said.
An initial investigation found that a maintenance truck that fell from a position above the railway directly into the train might be to blame for the tragedy, the Taiwan Railways Administration (TRA) said.  
According to the TRA, the vehicle should not have been parked on the slope because there was no construction work going on at the time.   
The driver of the vehicle has been taken to a local police station for further questioning.