Police to probe trans influencer's 'groundless' pregnancy claims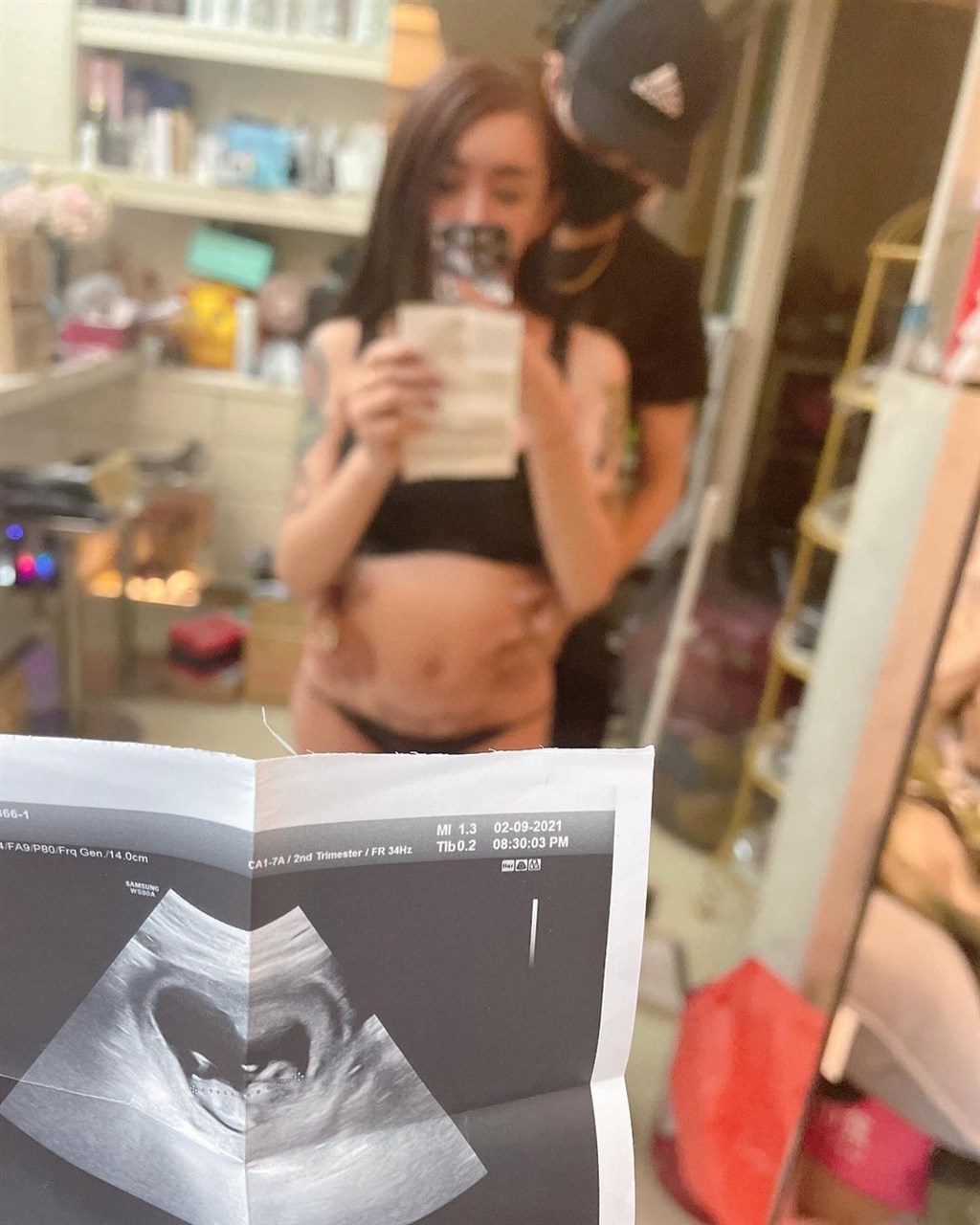 Update: Transsexual influencer apologizes over fake pregnancy (March 13)
Taipei, March 4 (CNA) A controversial claim by transsexual influencer Wangyao (罔腰) that she had become pregnant was "baseless," and the matter will be referred to police for further investigation, Kaohsiung City officials said on Thursday.
The influencer, whose real name is Chiang Chia-wen (江嘉文), on Feb. 18 posted a photo of herself with a protruding stomach on Instagram. She also posted a fetal ultrasound image, which appeared to have been done at Kaohsiung Medical University Chung-Ho Memorial Hospital (KMUH).
According to Wangyao's boyfriend, she underwent an experimental treatment that cost them a "fortune" but allowed her to conceive.
The couple's posts and comments on the matter gave rise to a storm of discussions, with many people questioning how someone without a uterus could conceive.
Amid the furor, the Kaohsiung City government launched a probe into the high-profile intrigue and issued a press release Wednesday, saying that Wangyao and her partner's claims were "groundless."
Wangyao admitted during the recent investigation that "she did not get pregnant" and that "the ultrasound image she had posted on social media was not hers," the city's Department of Health said in the press release.
The investigation also confirmed that KMUH had never done an illegal uterine transplant on anyone in violation of the Regulations on Human Trials, according to the department.
Furthermore, it said, no evidence was found of any monetary transaction between the hospital and the couple.
Based on those findings, the department said, Wangyao and her partner's "baseless" pregnancy claims will be referred to police for further investigation into alleged violation of the Social Order Maintenance Act.
Meanwhile, Wangyao, who has about 200,000 followers on IG, said in a post Thursday that she had hurt no one and could not understand why she was being treated like a criminal.
"It's the media that spread the news, not me," she said. "I was just sharing my life with the public."
In response, Kaohsiung's Department of Health said at a news conference on Thursday that the incident had caused a public furor.
Officials from the department said they had received many complaints from infertile women about Wangyao's misleading statements.
Some of the women said Wangyao's posts had brought back the trauma of unsuccessful artificial reproduction treatments, according to the officials.
On the question of whether Wangyao had contravened the Regulations on Human Trials, the officials said the matter will be referred to the Ministry of Health and Welfare, which will investigate further and make that determination.