Ministry calls transsexual influencer's pregnancy 'crap'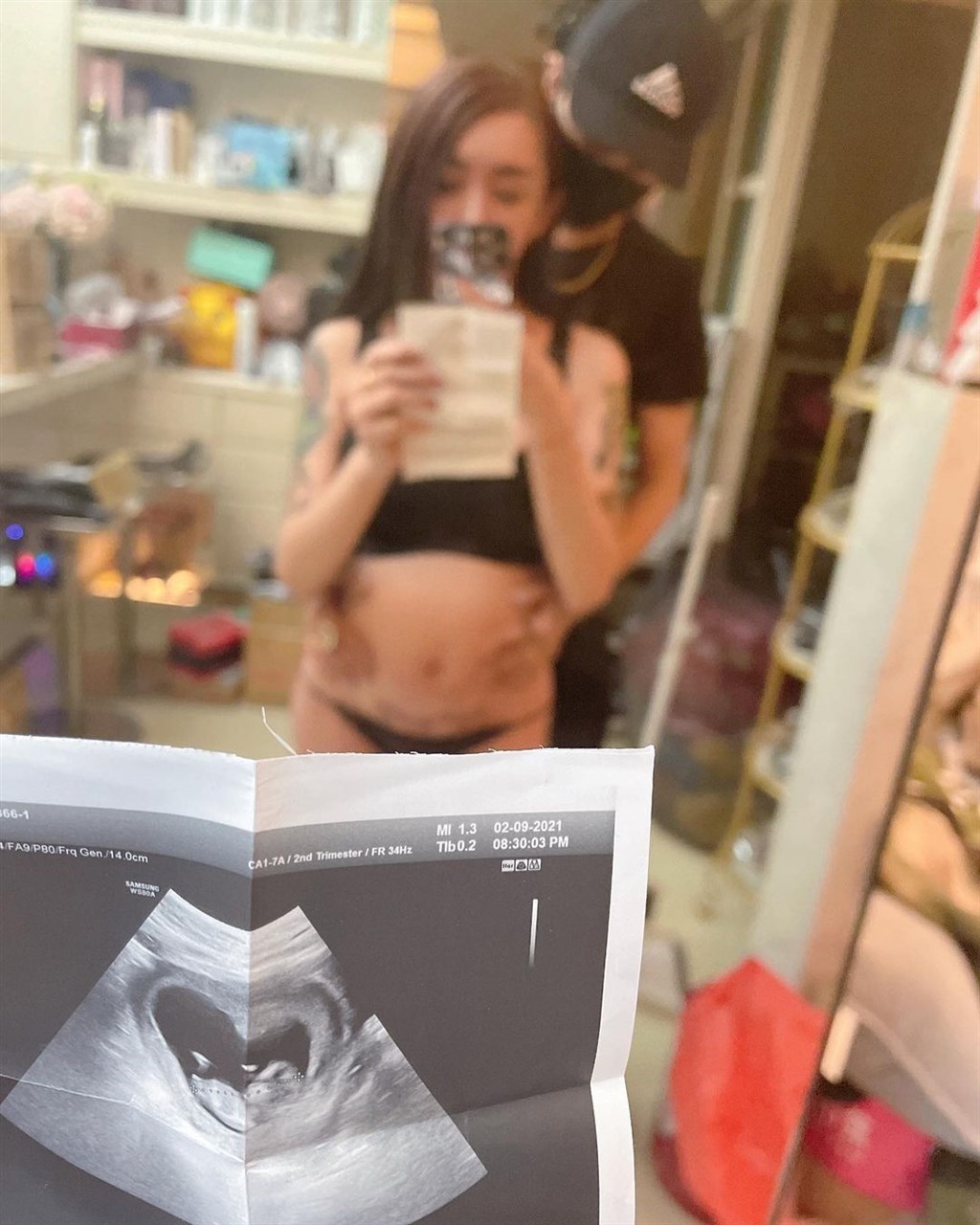 Taipei, Feb. 19 (CNA) The Ministry of Health and Welfare (MOHW) on Friday has rejected the possibility of the "pregnancy" claimed by a transsexual influencer that has gone viral on the internet, calling it "fundamentally crap."
The ministry was responding to questions after internet celebrity Wangyao (罔腰), whose real name is Chiang Chia-wen (江嘉文), posted an ultrasound image that implied that it was issued by Kaohsiung Medical University Chung-Ho Memorial Hospital and a photo of her with a rounded stomach on Instagram on Thursday night.
Wangyao's boyfriend claimed that she underwent an experimental treatment that allowed her to conceive, and that the treatment cost them a "fortune."
No details on the treatment were provided, however, including whether it involved a uterus transplant. The boyfriend did say, in answer to a question on why there were no marks on Wangyao's belly, that the treatment only involved a tiny incision.
Beyond sparking heated debate among netizens, the intrigue has also drawn the concern of the government and medical experts.
Speaking in a conference call with reporters, Liu Yueh-ping (劉越萍), head of the MOHW's Department of Medical Affairs, said any well-trained doctor who saw someone without a uterus claiming to be pregnant or even hinting that it could be an extrauterine pregnancy "would know that it would be fundamentally crap."
Pregnancies must occur within a womb, whether a fetus is spontaneously conceived or carried by a surrogate mother, Liu said.
An extrauterine pregnancy, in which fertilized eggs grow outside the uterus, is a very dangerous situation in which a woman could die at any time, Liu stressed, and she criticized Wangyao for misleading the public by treating it as if "it were nothing serious."
Although a hospital in Taiwan has indeed applied for permission to conduct experiments on uterus transplants, Liu said the application has yet to be approved because of its major ethical implications and questions related to the Artificial Reproduction Act.
"I don't think any hospital would take the risk and engage in the practice at this point in time," Liu said.
Meanwhile, the Kaohsiung hospital denied having any medical records for Wangyao or any indication that she was treated by its gynecology and obstetrics department.
Department head Lung Cheng-yu (龍震宇) said the ultrasound image released by Wangyao did not look like an image issued by his hospital, given that it did not show the name of the patient.
Also, even if Wangyao became pregnant through an experimental treatment at the hospital, it would be free of charge, he said, adding that his hospital is the only one in southern Taiwan that has applied for approval to conduct uterus transplant experiments.
According to Tsai Eing-mei (蔡英美), the head of the hospital's Department of Reproductive Medicine, it might be technically feasible for an intersexual person with a uterus to get pregnant through artificial insemination, "but this won't happen in Taiwan because no related laws have been passed."
On his Facebook page, Su Yi-ning (蘇怡寧), a famous obstetrician, said "based on my scientific knowledge, I have just one thing to say: I wish you good luck. But don't talk nonsense."
In response to the news, Centers for Disease Control Deputy Director-General Philip Lo (羅一鈞) said Wangyao and her boyfriend could be fined if their post was commercially motivated or an advertisement for a medical procedure.
"At present it seems they just wanted to grab media attention," he said.