CORONAVIRUS
/
Movements of Taoyuan hospital cluster infection patients released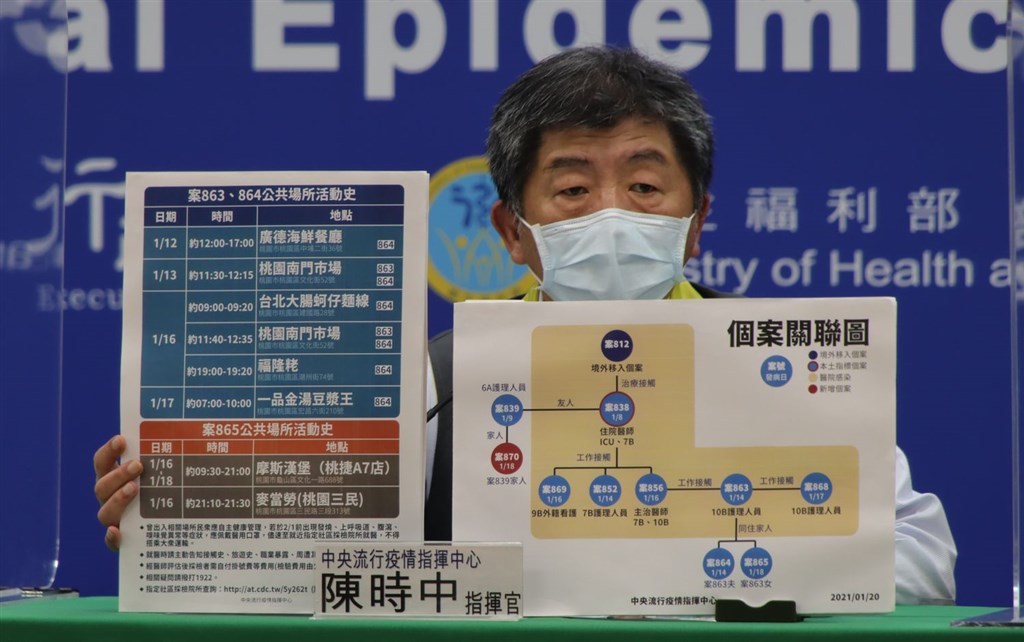 Taipei, Jan. 20 (CNA) Taiwan's health authorities on Wednesday released information on locations recently visited by three COVID-19 cases in a cluster infection in Taoyuan, including a seafood restaurant and a McDonalds outlet, in a bid to alert people who may have been exposed to someone with the coronavirus.
The three domestically transmitted COVID-19 cases, all linked to the cluster infection at Taoyuan General Hospital, involve a nurse, her daughter and husband, said Minister of Health and Welfare Chen Shih-chung (陳時中), who also heads the Central Epidemic Command Center (CECC).
From Jan. 12-17, the couple visited four stores and one retail market in Taoyuan City, namely the Guang De Seafood Restaurant, Taoyuan Nanmen Market, an oyster and pork intestine vermicelli store on Jianguo Road, a soy milk stand on Hongchang 6th Street, and a mochi store on Chaozhou Street, Chen said, citing the center's latest case movement tracing results.
The daughter, meanwhile, had visited a McDonald's in the northern Taiwan city on Jan. 16, and from Jan. 16-18, she had been to her workplace, a Mos Burger located at the Taoyuan Airport MRT's National Taiwan Sport University station, the minister said at a press conference in Taipei.
The CECC urged people who had been to those places over the past week to seek medical attention if they develop suspected COVID-19 symptoms and to avoid using public transportation.
Since Jan. 12, when Taiwan reported the first case of hospital infection, a total of 10 people have been confirmed to be linked to the cluster, including two doctors, four nurses, a migrant caregiver and three family members of two nurses at the hospital.
When asked if stricter COVID-19 prevention protocols will be put in place as the number of infected people associated with the cluster is on the rise, Chen said the CECC has been examining its epidemic control measures and will undertake a comprehensive review on its handling of the hospital cluster.
Addressing concerns that the cluster might lead to community infections, Chen said the current infections, although they took place in a community, only occurred among people who had close contact with each other.
So far, there have been no signs of community transmission of COVID-19, he said.
However, to further curb the spread of the virus, he went on, inpatients at the hospital who have been exposed to floors or locations determined to have a risk of infection have all been put under quarantine for 14 days.
A total of 427 hospital staffers are also now under quarantine, he added.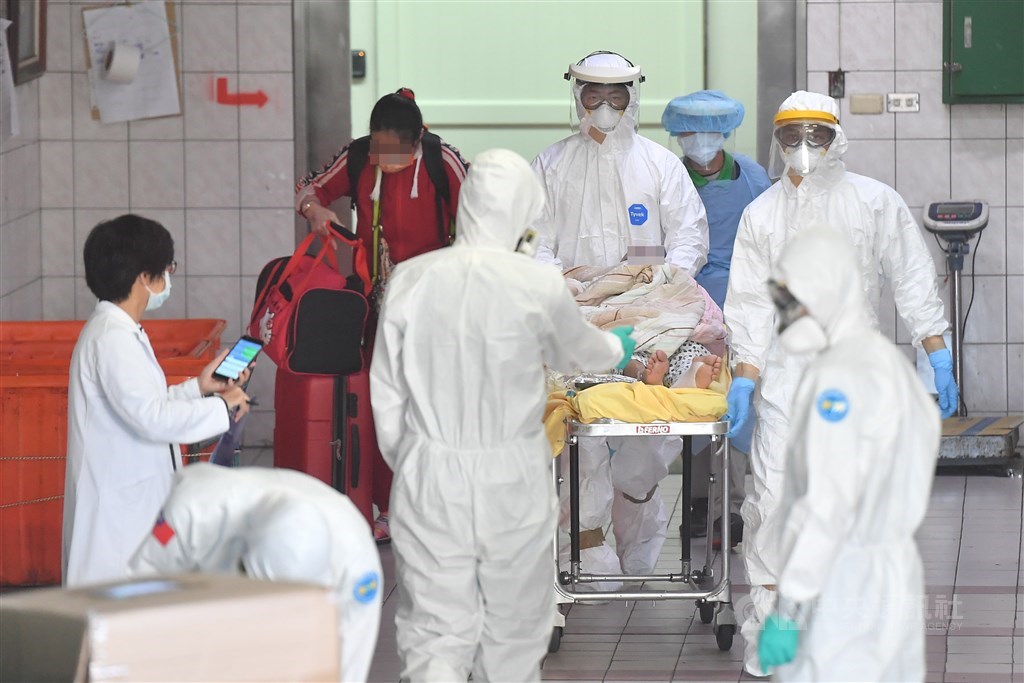 In a related development, Taiwan recorded one new imported case on Wednesday involving a Taiwanese woman who returned home from Spain on Jan. 8.
The woman in her 20s received a test on Monday after developing symptoms a day earlier, and the result came back positive on Wednesday, according to the CECC.
Two of her family members have been put under quarantine because neither of them wore sufficient protective gears when delivering the woman food, the center said.
To date, Taiwan has recorded 870 cases of COVID-19, 765 classified as imported. Of the total, 769 patients have recovered, seven have died and 94 remain in the hospital, CECC data shows.
Globally, COVID-19 has infected over 96.07 million people in 193 countries and regions, with more than 2 million fatalities, according to CECC statistics as of Wednesday.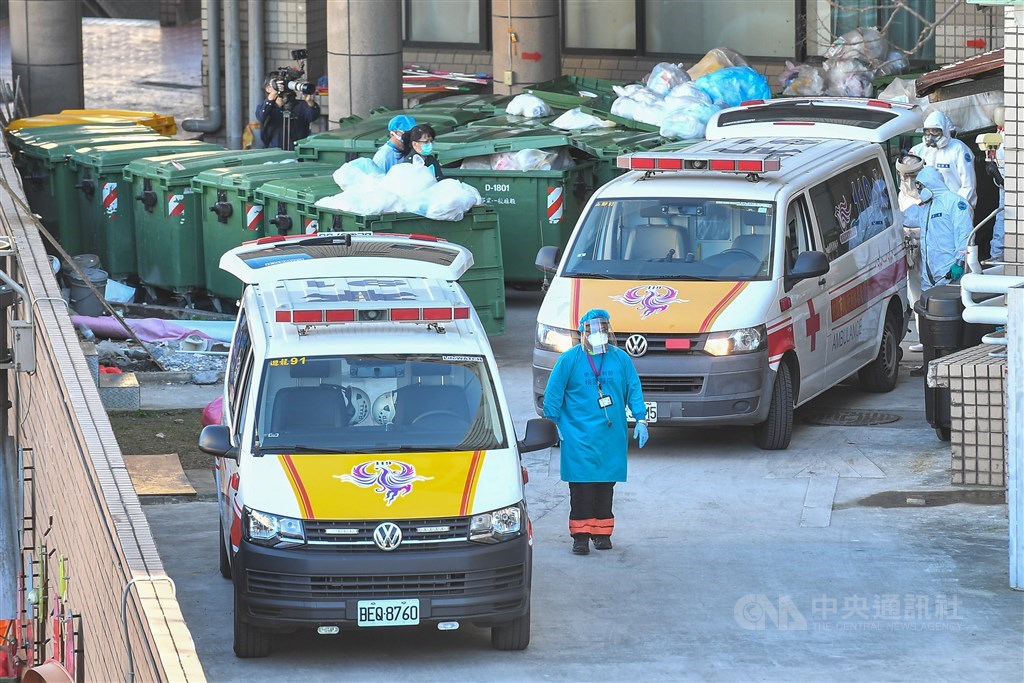 View All