CORONAVIRUS
/
Taiwan hospital cluster infection leads to new COVID-19 case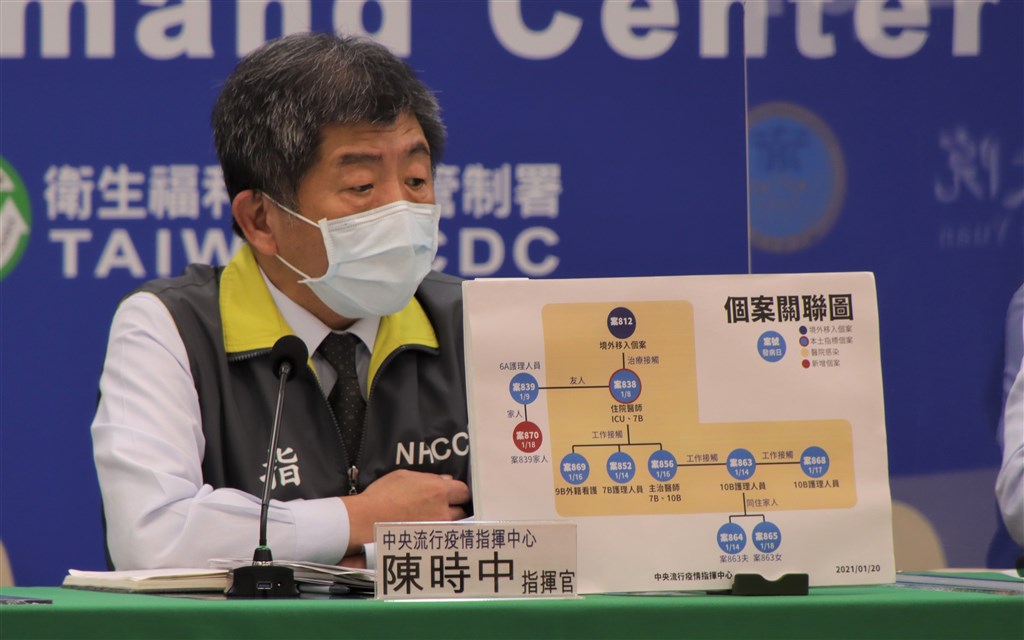 Update: Movements of Taoyuan hospital cluster infection patients released
Taipei, Jan. 20 (CNA) Another domestically transmitted COVID-19 case linked to a recent cluster infection in Taoyuan General Hospital was confirmed on Wednesday, according to health authorities.
The latest case involves the grandmother of one of the nurses at the Taoyuan hospital previously confirmed as having contracted the disease, the Central Epidemic Command Center (CECC) said in a statement.
The elderly woman, who lived with the nurse, tested negative for COVID-19 on Jan. 12 but was tested again after coming down with a fever on Jan. 18, and the result came back positive Wednesday, the CECC said.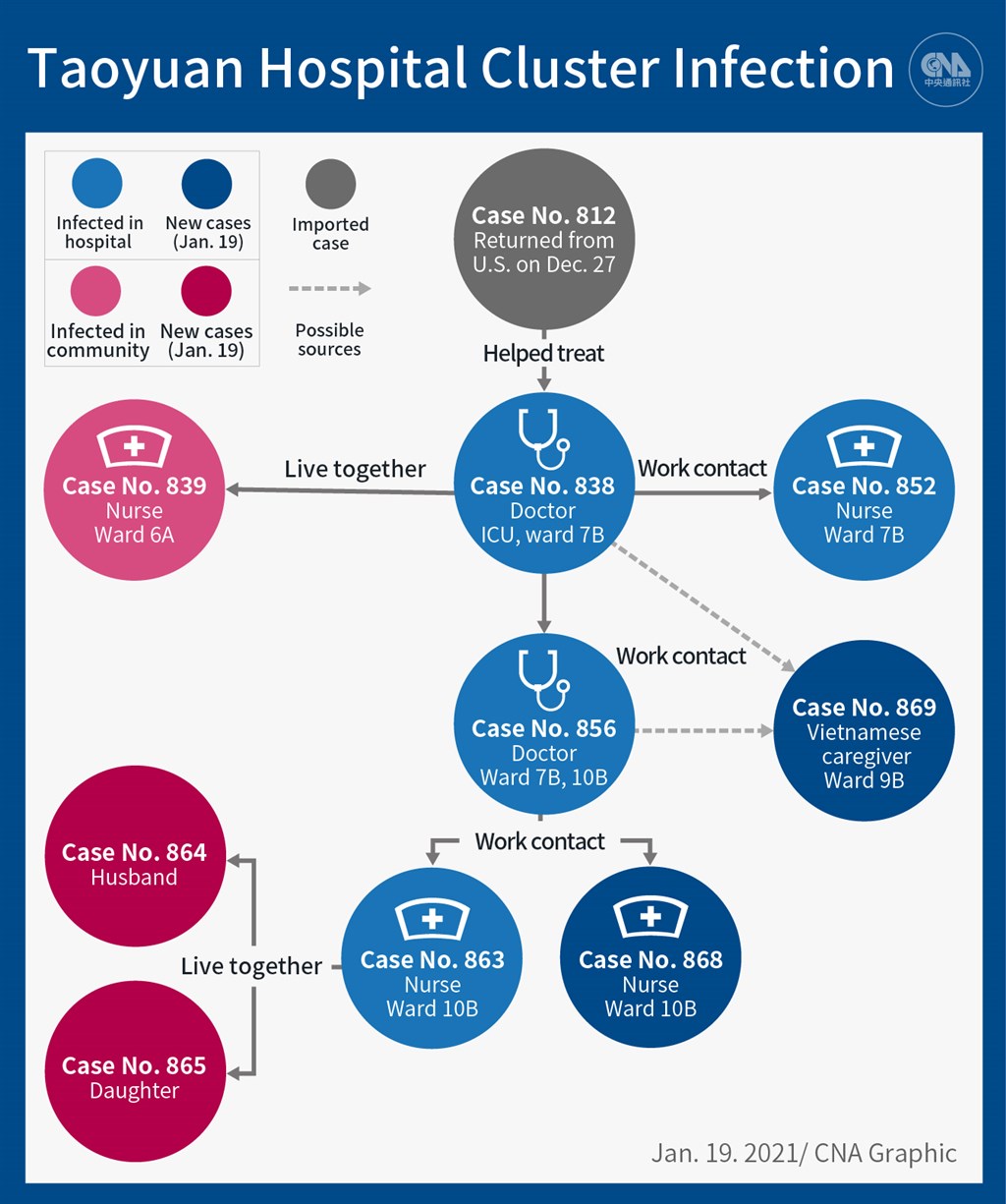 In addition to the domestic case, Taiwan recorded one new imported case of COVID-19 on Wednesday, involving a Taiwanese national in her 20s who entered the country after spending time in Spain.
To date, Taiwan has recorded 870 cases of COVID-19, mostly classified as imported. Of the total, 769 patients have recovered, seven have died and 94 are in the hospital, CECC data shows.
View All