CORONAVIRUS
/
Taipei 101 firm disinfected amid COVID-19 scare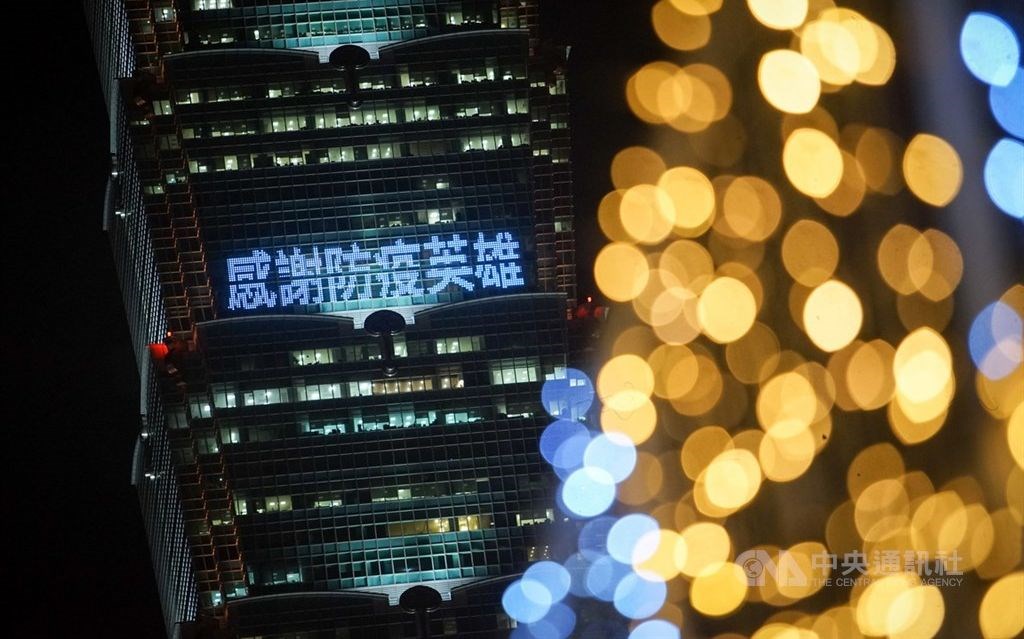 Taipei, Jan. 20 (CNA) An accounting firm in the Taipei 101 skyscraper has been disinfected and 11 employees have been put under home quarantine or self-health management after one of them made contact with a confirmed COVID-19 case, the company said Wednesday.
In a statement, the company said one of its employees was identified as a relative of an individual -- the husband (case No. 864) of a nurse at Taoyuan General Hospital (case No. 863) -- who was announced Tuesday as having COVID-19.
The employee briefly met that relative Sunday afternoon and then went to work at the office in Taipei 101 on Monday morning.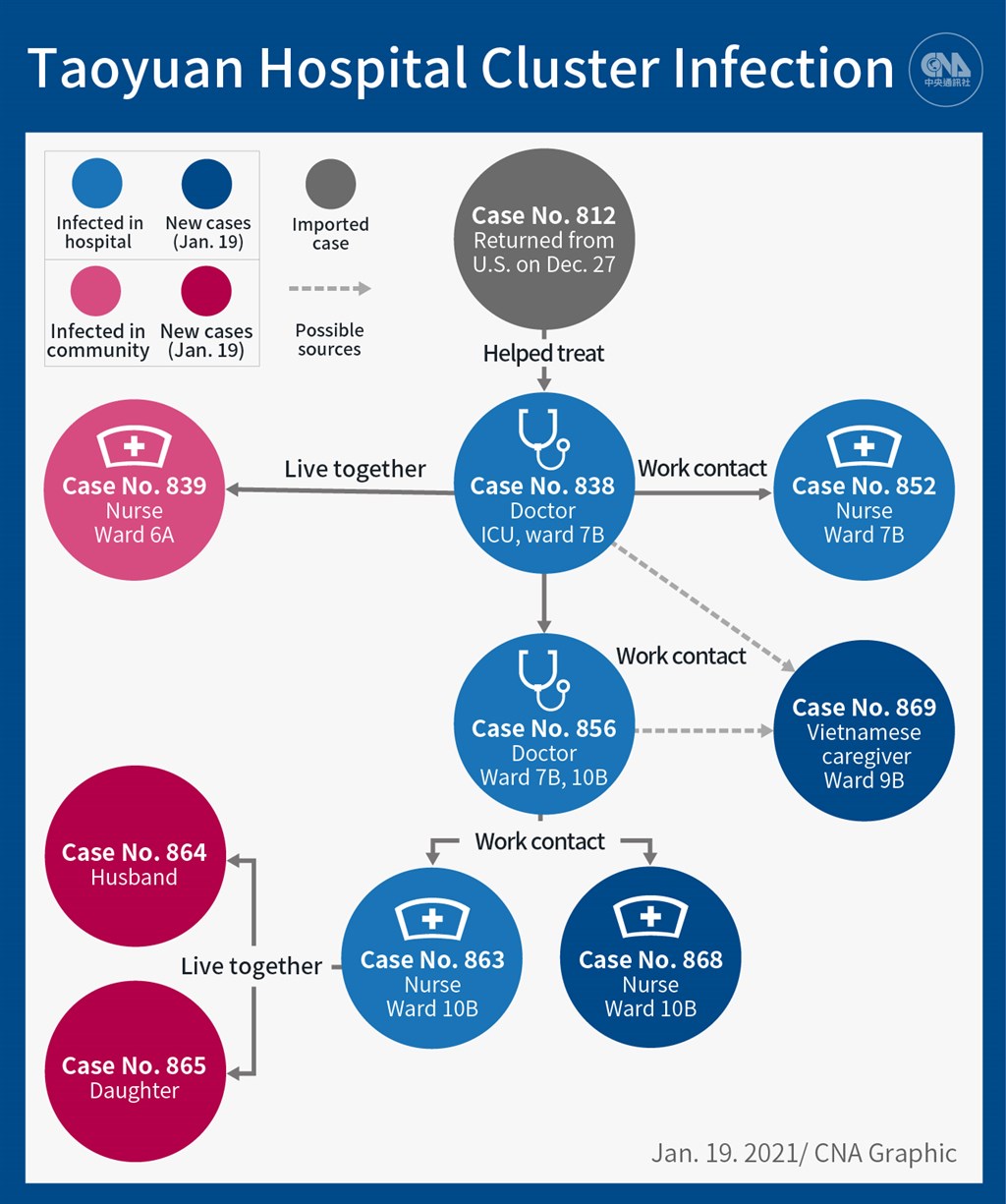 On Monday afternoon, the employee in question was informed by the Central Epidemic Command Center (CECC) of being a contact of a confirmed case before reporting such information to the company.
The employee immediately left the office and has remained in home quarantine and tested negative for COVID-19 since then, it said.
A total of 10 staffers who had contact with the employee in question have also been asked to work from home and follow self-health management protocols, which involve wearing a mask at all times and taking one's temperature twice a day.
All of them are currently in perfect health, the company said.
The office and floor where the company is located have been disinfected, the company said, and other floors of the building were to be disinfected Tuesday to Thursday.
The CECC announced four more domestically transmitted COVID-19 cases Tuesday that were linked to Taoyuan General Hospital under the Ministry of Health and Welfare.
That brought the number of cases linked to the hospital to nine, according to the CECC.
View All