Motorcyclist gets 4 tickets in 2 minutes for not signaling lane change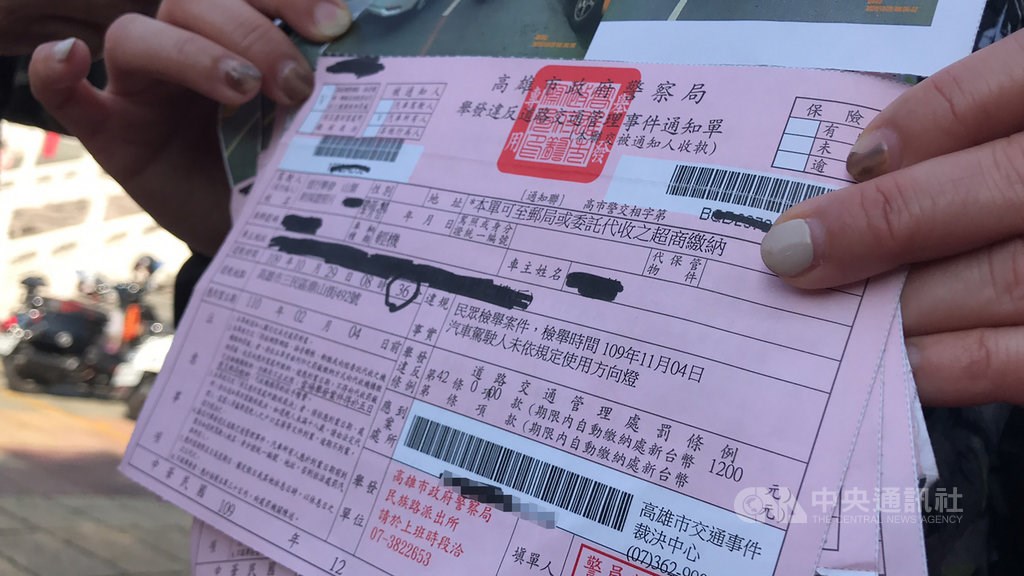 Kaohsiung, Jan. 10 (CNA) A scooter rider in Kaohsiung received four tickets, totaling NT$4,800 (US$171), within two minutes, for failure to signal when she was changing lanes, a local police precinct said Sunday.
The rider broke the traffic rules four times on Oct. 29 last year, and her appeal against the NT$4,800 fine was rejected, the Sanmin 2nd Precinct of Kaohsiung City Police said.
The woman, surnamed Wu (吳), was reported by riders and drivers behind her on a road in Kaohsiung's Sanmin District, where she kept switching lanes without turning on her indicator, according to district police.
After reviewing the reports and relevant images, police said, they concluded that the woman had broken traffic rules and decided to impose a fine ranging from NT$1,200 to NT$3,600 for each violation, in accordance with the Road Traffic Management and Penalty Act.
However, Wu filed an appeal against the fines, complaining that she had been issued four separate tickets for traffic violations on the same road section and in the same time period.
Wu told reporters Sunday that she was on her way to work at the time and had been changing lanes to avoid vehicles coming out of side roads.
She said she copped three tickets in about 20 seconds and a fourth one shortly after, which led her wonder whether they had been issued as the result of reports by zealous citizens or "devils."