CORONAVIRUS
/
EVA Air fires another pilot for breaking COVID-19 control rules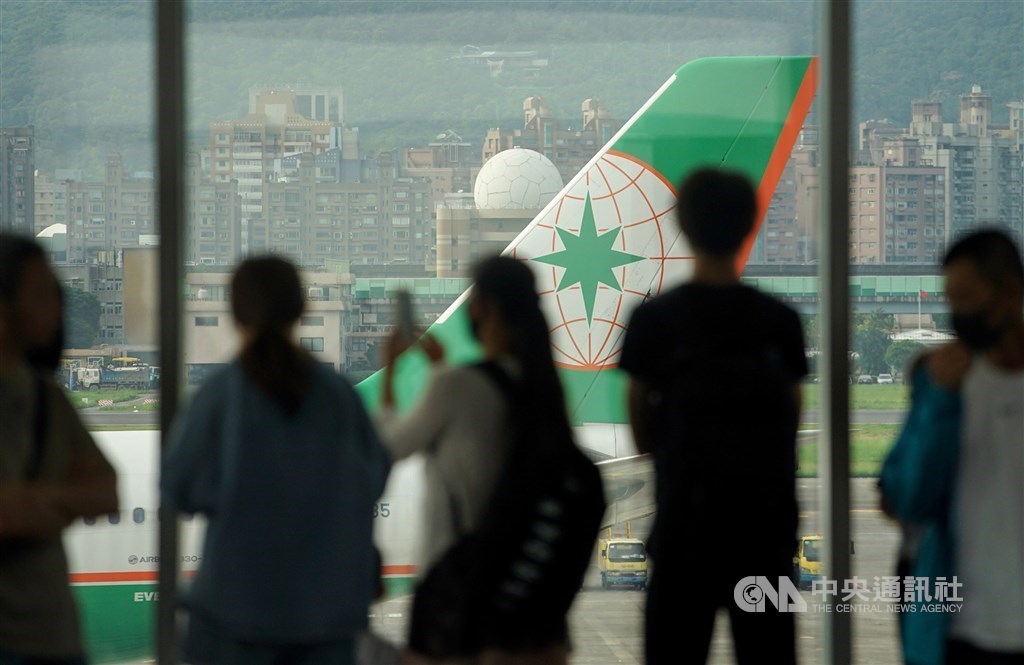 Taipei, Dec. 29 (CNA) Another EVA Airways pilot has been fired for violating the company's COVID-19 health protocols following the dismissal last week of a New Zealand pilot, who was recently diagnosed with COVID-19, for the same reason, the airline said Tuesday.
EVA Air, one of Taiwan's main international carriers, has since March fired four pilots and four flight attendants for breaking quarantine rules in Taiwan .
The company said in a statement Tuesday that it recently launched an investigation into whether any flight crew members have broken COVID-19 control rules and identified two pilots suspected of violating protocols, including one whose extramarital affairs were exposed by a tabloid weekly on Monday.
After a further internal investigation, EVA Air confirmed the pilot failed to follow the company's epidemic prevention measures and he was fired Monday.
According to revelations in the tabloid, the Taiwanese pilot met women online, lied to them about his marital status and invited several to his residence when he was supposed to be in quarantine.
EVA Air decided on Dec. 23 to terminate the employment of the New Zealand pilot for apparently being the source of Taiwan's first domestic coronavirus transmission since April, the third pilot to be fired by the company.
The New Zealand pilot is believed to have contracted COVID-19 after flying to the United States, infecting two of his colleagues and a woman in Taipei, who became Taiwan's first domestic case in four months.
EVA Air was later fined NT$1 million (US$34,746) by the government for failing to ensure its employees followed COVID-19 prevention measures.
The company on Tuesday also published revised COVID-19 control measures for crew members, including starting Dec. 19, requiring that crew members wear masks, safety goggles and gloves to protect from COVID-19 when taking food deliveries and room service during layovers.
It is also looking into plans to determine whether crew members are in hotel rooms or have visitors, via hotel surveillance systems or security guards.
In terms of cabin crew management, an EVA Air notice on Dec. 21 stipulates that if crew members need to eat or drink while at work, they should do so one at a time so no more than one crew member removes his or her mask at a time.
Moreover, cabin crews are now required to fill out health declaration forms before carrying out their official duties and those found lying about their health could face punishment, according to the company.
Returning long-haul flight crews will be released from seven days of quarantine only after they test negative for COVID-19.
From the eighth day, flight crews are required to conduct self-health management for seven days. During that period they have to report their daily routine, who they have contact with and are banned from visiting crowded venues, according to EVA Air's COVID-19 health protocols.
The EVA Air measures were published after the Central Epidemic Command Center (CECC) announced Monday that starting Jan. 1, 2021, long-haul flight crews or flight crews that enter another country before returning to Taiwan will be required to stay in quarantine for seven days, up from the current three days for pilots and five days for flight attendants.
View All