Outlying island moving toward 'dark-sky' status goal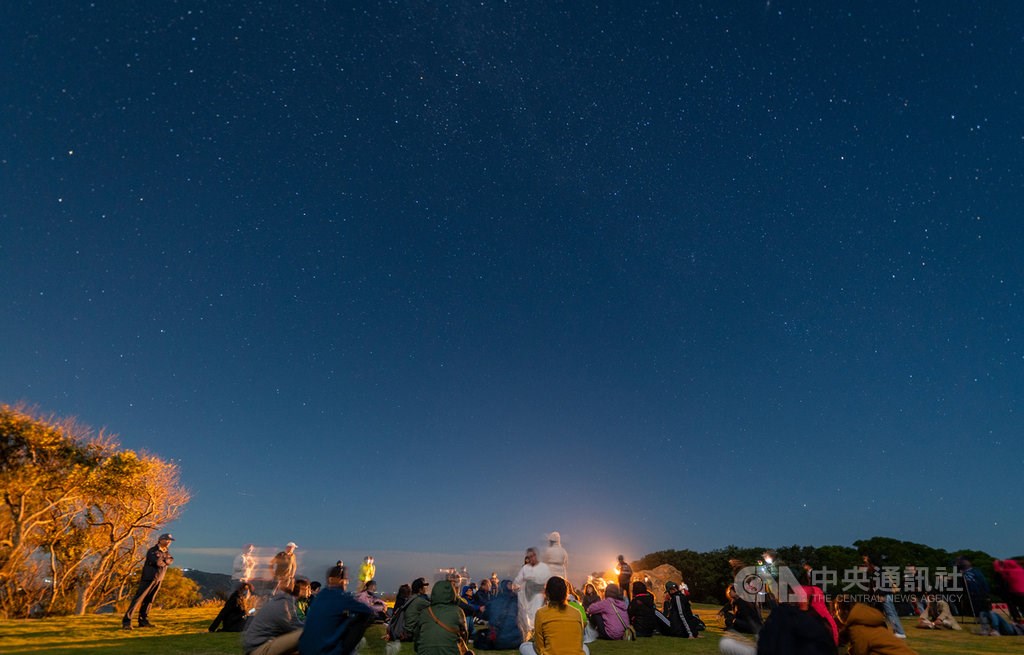 Daqui, Matsu Islands, Oct. 26 (CNA) The central authorities and the Lienchiang County government, which administers the Matsu archipelago, are working together to turn a small island in the group into a globally recognized "dark-sky island" through a two-day event.
Under a bright moon and star-studded sky, the first-ever "Daqiu dark-sky night" kicked off Sunday evening on Daqiu Island as part of government efforts to help Daqiu obtain certification from the International Dark-Sky Association (IDA), which aims to protect the night from light pollution.
At the event, participants listened to the chirps and whirring of insects with the breeze on their faces while sitting on the grass under a luminous night sky, enjoying a performance by cyr wheel artist Yang Shih-hao (楊世豪) and dancers Tsai Yu-shan (蔡育珊) and Ke Yu- fang (葛郁芳).
Together, they led the audience to feel the environment surrounding them through the vibration of their movements and helped them immerse themselves in nature on the island, free from the distraction of light pollution, in a search for inner stillness and calmness, according to the organizers.
The event was jointly sponsored by the Construction and Planning Agency under the Ministry of the Interior and the Tourism Bureau under the Ministry and Transportation and Communication as part of their efforts to have Daqui listed as a globally recognized dark-sky island.
The event was held for Daqui residents on Sunday evening, while another performance the following evening was staged for the ticket-buying general public.
The 0.69 square-kilometer Daqiu Island is located north of Beigan Island, a major attraction of the Matsu Islands.