NSYSU touts joint study on seagrass for coastal ecosystem protection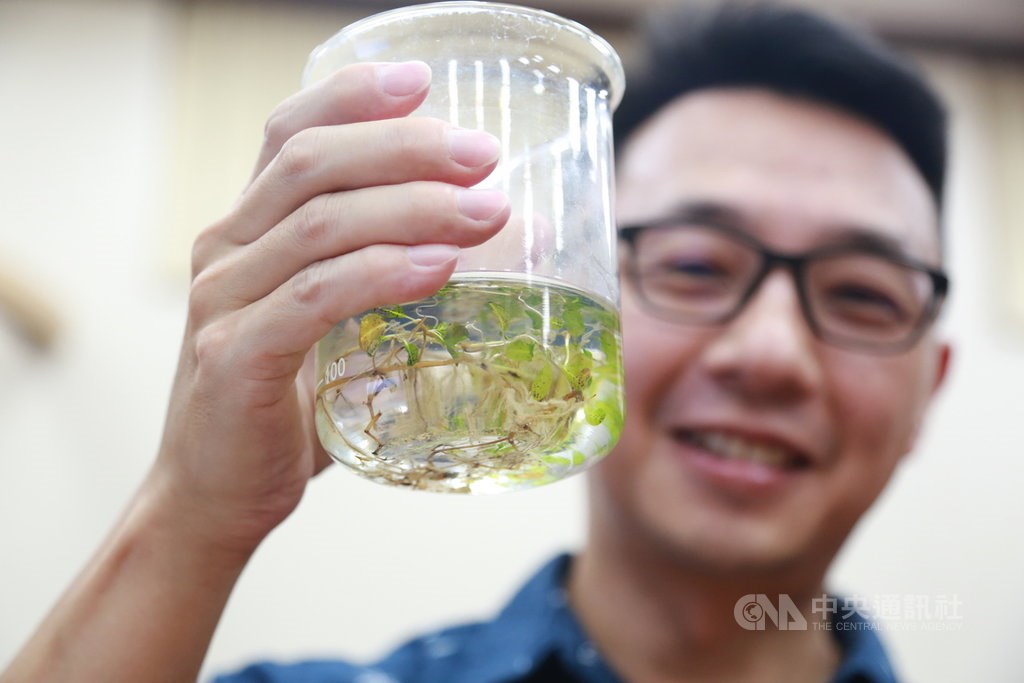 Taipei, Oct. 26 (CNA) A study conducted by Taiwan's National Sun Yat-sen University (NSYSU) and University of Ruhunain in Sri Lanka on a genus of seagrass, which plays an important role in coastal ecosystems, was published in an international journal last month, NSYSU said in a statement Monday.
Seagrasses help prevent coastal erosion and sequester large amounts of "blue carbon," which refers to carbon dioxide removed from the atmosphere by the world's coastal ocean ecosystems.
This mostly involves mangroves, salt marshes, seagrass and potentially macroalgae, through plant growth and the accumulation and burial of organic matter in the soil.
The ocean, atmosphere, soil, and terrestrial forest ecosystems are the largest natural carbon sinks.
The study conducted by NSYSU and University of Ruhuna from 2018-2020, found genetic identification and hybridization of the seagrass genus Halophila in Sri Lankan waters for the first time.
It provides valuable insight into the distribution and diversity of seagrasses in Sri Lankan waters before local extinctions occur.
This also gives Taiwan a good reference for seagrass protection and restoration, including setting up seagrass protection zones in the offshore Penghu Islands, Gaomei wetland preservation area in Taichung and Qigu salt field wetlands in Tainan, according to NSYSU.
The study was published in the Sept. 30 edition of PeerJ, an open access peer-reviewed biological, medical and environmental sciences journal in the United States, according to the statement.
Seagrass beds have declined significantly in recent years due to global climate change and anthropogenic factors, according to Liu Shang-yin (劉商隱), an assistant professor in NSYSU's Department of Marine Biotechnology and Resources, who noted a dramatic loss of seagrass beds at Dongsha Island in the South China Sea in 2014.
Reduction of seagrass beds is linked with low levels of seagrass diversity and decreases the biological functions of seagrass meadows, Liu said.
Noting that the estimated carbon storage of seagrass beds in Dongsha was previously about 120,000 metric tons per year, Liu said this shows the importance of protecting and restoring seagrass beds around Taiwan.
According to data provided by the university, at least 90 percent of the Earth's carbon dioxide is stored in the ocean, which also absorbs about 25 percent carbon dioxide emissions.