Tainan government recommends 6 spots to view National Day fireworks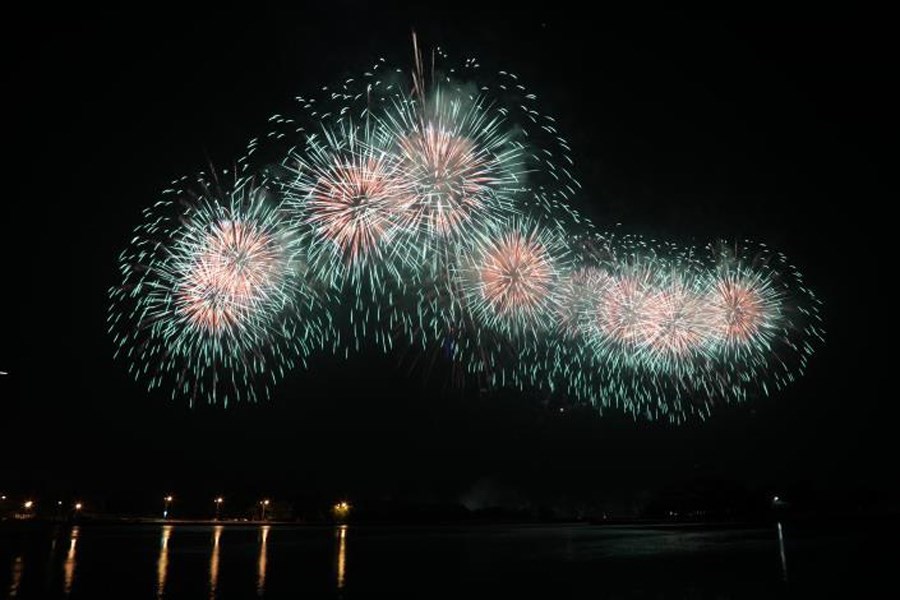 Tainan, Oct. 6 (CNA) The Tainan City government on Monday issued a list of locations from which people can watch the upcoming Oct. 10 National Day fireworks without having to brave the large crowds at the main viewing areas.
This year, the fireworks will take place on Tainan's Yuguang Island for the first time, and the city government has set up four main viewing areas, which are expected to attract around 200,000 people, it said in a statement.
The main areas, three in the city's Anping District and one in South District, will feature live music, drama performances and food stalls, the city government said.
For those who do not wish to mingle with large crowds, however, there are six alternative locations from which the fireworks will be clearly visible, the city government said.
These include Sicao Dazhong Temple, Orthodox Luermen Shengu (Matsu) Temple and Luermen Matsu Temple, all in Annan District.
Also on the list are Longshan Temple, Wannian Temple and Wan Huang Temple in the city's South District, according to the statement.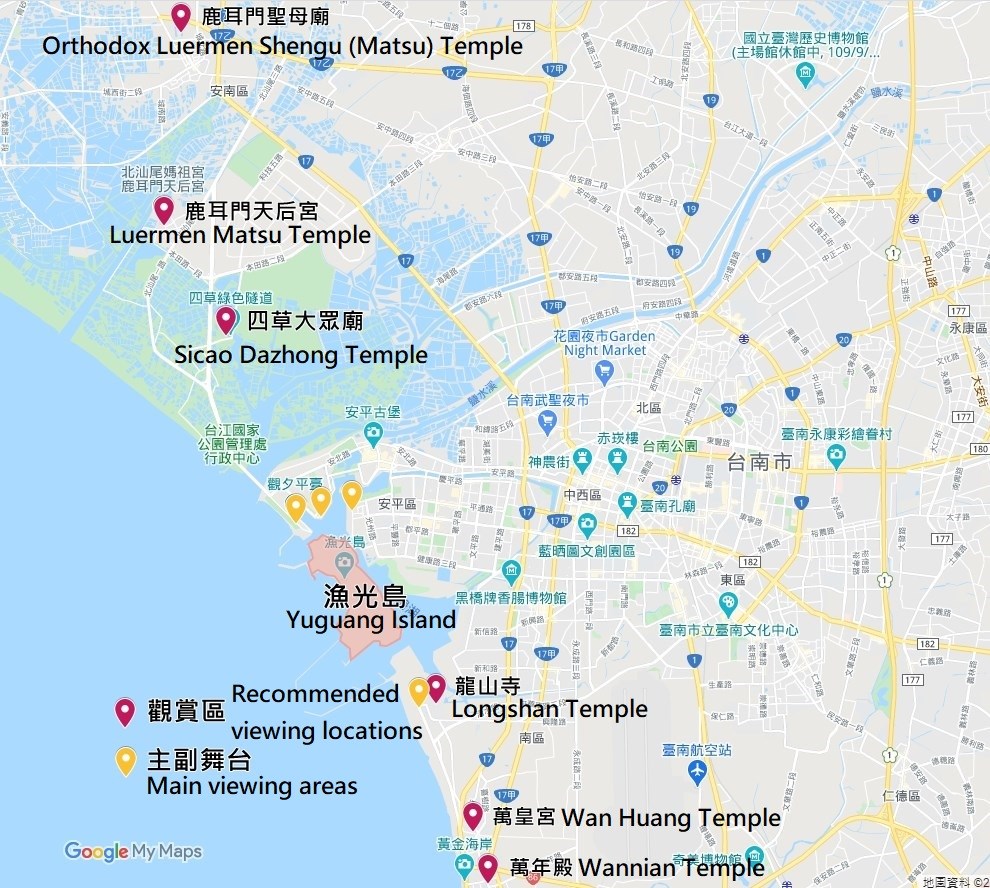 Another option for viewing the fireworks is an open-top double-decker bus, which will take passengers from Tainan Train Station to one of the major viewing areas, and they can watch from the bus, according to the Tainan Bus website.
Tickets for the open-top bus are NT$999 (US$34.2) each and cover the cost of food and drink, as well as visits to other tourist attractions in southern Taiwan, including a Love River cruise in Kaohsiung and a tour of the Liangshan Recreation Area in Pingtung, the website said.
The open-top bus tour is a joint service operated by the city governments of Tainan and Kaohsiung.
To ease congestion, people entering Tainan for the National Day celebrations are advised to take public transportation, the city government said, adding that shuttle bus services will be available on certain routes to and from the major train stations in the city.
One service will provide transportation between Anping District and Tainan High Speed Rail Station, while the other will run between Anping District, Tainan Train Station and Tainan Bus Station, according to the city government.