8 aboard Chinese boat arrested for dredging sea sand off Penghu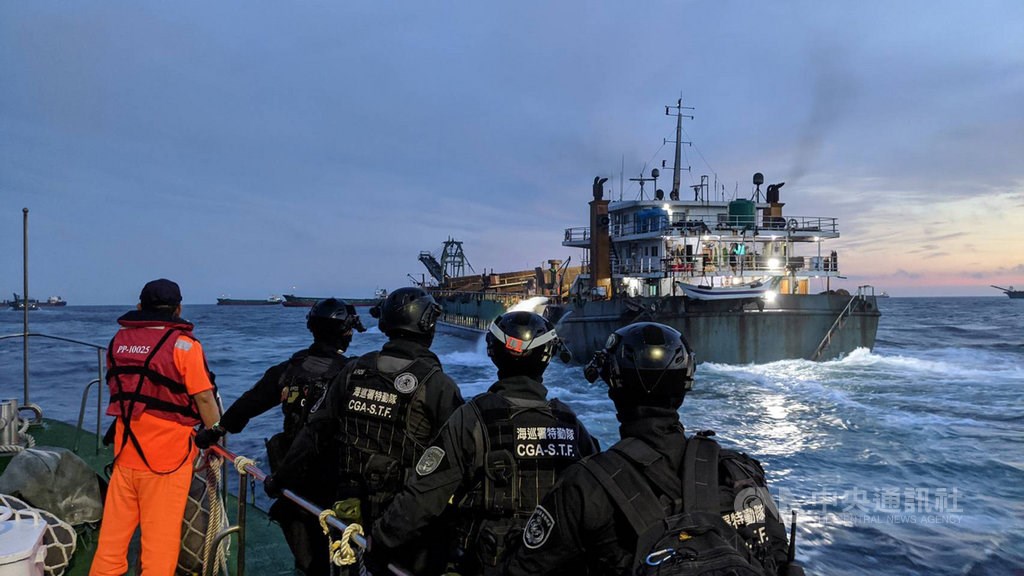 Taipei, July 31 (CNA) The Coast Guard Administration (CGA) on Friday said it has arrested eight Chinese crew members aboard a mainland-registered vessel that was caught illegally dredging sea sand in waters around the Penghu archipelago.
The Hai Sheng 877 (海盛877) was intercepted at around 5 a.m. Thursday after it was spotted illegally operating 56 nautical miles southwest of Qimei Township, the southernmost island in Penghu, which is situated in the Taiwan Strait.
The coast guard has recently ramped up efforts to clamp down on Chinese vessels entering Penghu's waters to mine the area for sea sand.
The 3,000-ton "Kaohsiung"-class and 1,000-ton "Pingtung"-class cutters, along with two patrol boats, were deployed to intercept the Chinese dredging vessel, the coast guard said.
Coast guard officers seized nearly 600 tons of sea sand and arrested eight Chinese crew members, who were then turned over to the Ciaotou District Prosecutors Office in Kaohsiung pending further investigation.
According to the CGA, a total of 2,988 Chinese dredging vessels have been chased by Taiwanese coast guard this year, between January and July, after they were found operating illegally in Taiwan's waters.