Taiwan records first case of botulism in four years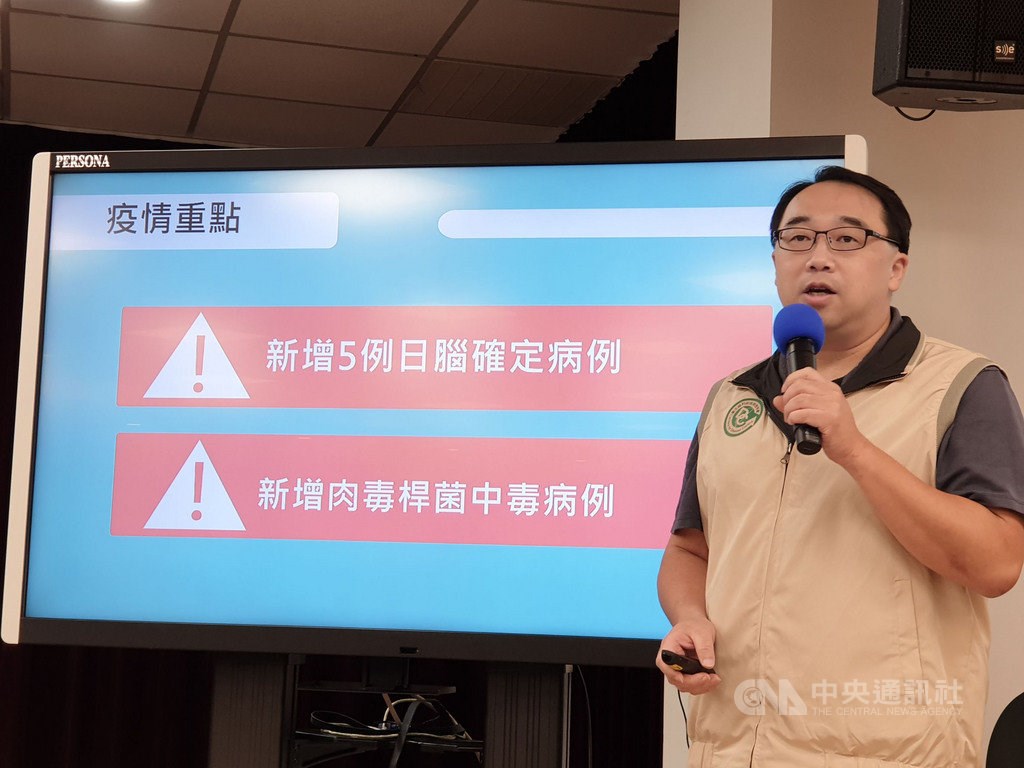 Taipei, July 7 (CNA) A four-month-old boy in northern Taiwan was recently diagnosed with botulism, as a result of consuming contaminated food prepared by his family, which was Taiwan's first confirmed case of the illness in four years, the Centers for Disease Control (CDC) said Tuesday.
The child developed constipation and loss of appetite on June 23, a few days after his family started feeding him homemade baby foods, and was admitted to hospital June 25 with a fever and shortness of breath, the CDC said in a press release.
In hospital, the baby was tested for COVID-19, polio, and botulism, based on a growing number of symptoms that included a rapid heartbeat, weakness of his limbs, depressed tendon reflexes, and drooping eyelids, according to the CDC.
He was diagnosed with botulism after botulinum toxin type B showed up in his stool tests, the CDC said, adding that the child was still in hospital but was improving.
Health officials are in the process of testing the food that the child had consumed, including rice porridge and a purée of cabbage and carrots, to determine the source of the infection, CDC Epidemic Intelligence Center Deputy Director Kuo Hung-wei (郭宏偉) said at a press conference.
It was the first case of botulism in Taiwan since 2016, when six cases were recorded, Kuo said.
The risk of botulism, which is caused by the ingestion of toxins in food, is particularly high among children under one year, as their immune systems are not yet fully developed at that age, CDC physician Lin Yung-ching (林詠青) said.
Symptoms of the illness usually appear three to 30 days after ingesting food containing botulism spores, which typically reproduce in the intestines, she said.
Infants less than six months old are at the highest risk, accounting for 94 percent of the botulism cases in Taiwan, Lin said.
To prevent botulism, food for young children should be cooked at least 10 minutes, should not be canned at home, and should not be consumed if it is in bulging cans or has a foul smell, she advised.
In addition, Lin said, parents should avoid giving infants honey and unpeeled fruit, as they may be a source of botulism spores, which exist widely in environment.
Research from Europe and the United States suggests babies should not be introduced to non-staple foods until they are at least six months old, when they will be at lower risk for gastroenteritis, pneumonia and middle-ear infections, according to Lin.