CORONAVIRUS
/
Taipei airport launches fake flights to revive travel interest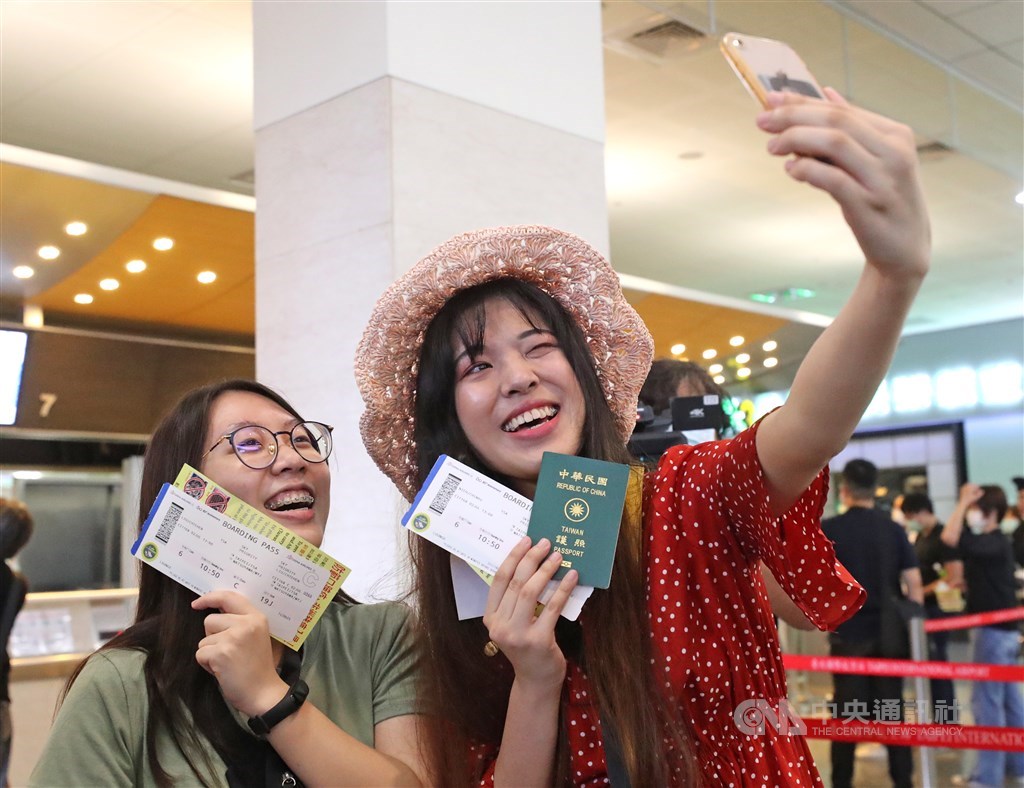 Taipei, July 2 (CNA) Sixty people, dressed in travel wear and carrying suitcases, boarded a plane at Songshan Airport in Taipei on Thursday with great excitement, even though they knew the aircraft was not leaving the ground.
The passengers, selected in an online draw, were the first group to participate in a fake "going abroad" program launched by Taipei Songshan Airport to help rekindle people's enthusiasm for travel, after months of tight border restrictions in Taiwan due to the COVID-19 pandemic.
The 60 "travelers," selected from about 7,000 entries in the first draw, arrived at Songshan Airport around 9 a.m., some carrying suitcases and dressed in travel gear.
They checked in at China Airlines' (CAL) counter, received boarding passes, cleared immigration and security -- some using the automatic e-Gate clearance -- and boarded a CAL A330 aircraft.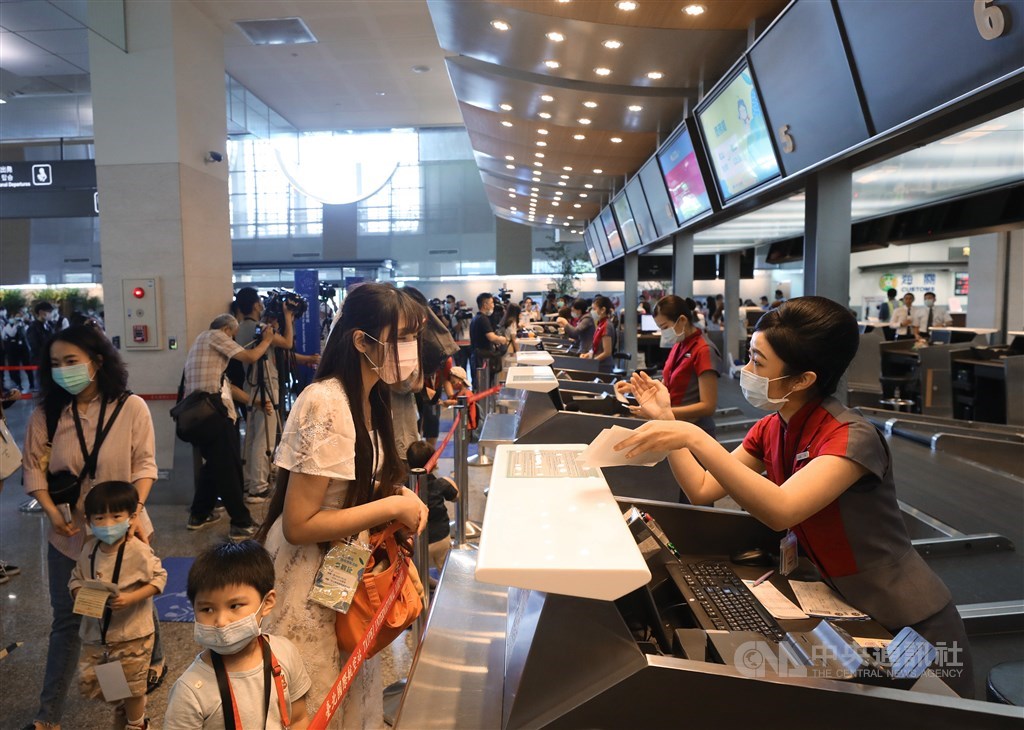 After taking their seats on the plane, the excited passengers began taking photos, while airport staff promoted duty-free shopping and dining at the airport's scenic restaurant.
A woman, who identified herself by the surname Tsai (蔡), said the fake trip was fun amid the frustration of not being able to travel abroad at this time.
While the passengers were on the CAL plane, a Tigerair Taiwan jet landed on its maiden flight to Songshan Airport and was welcomed with a water salute.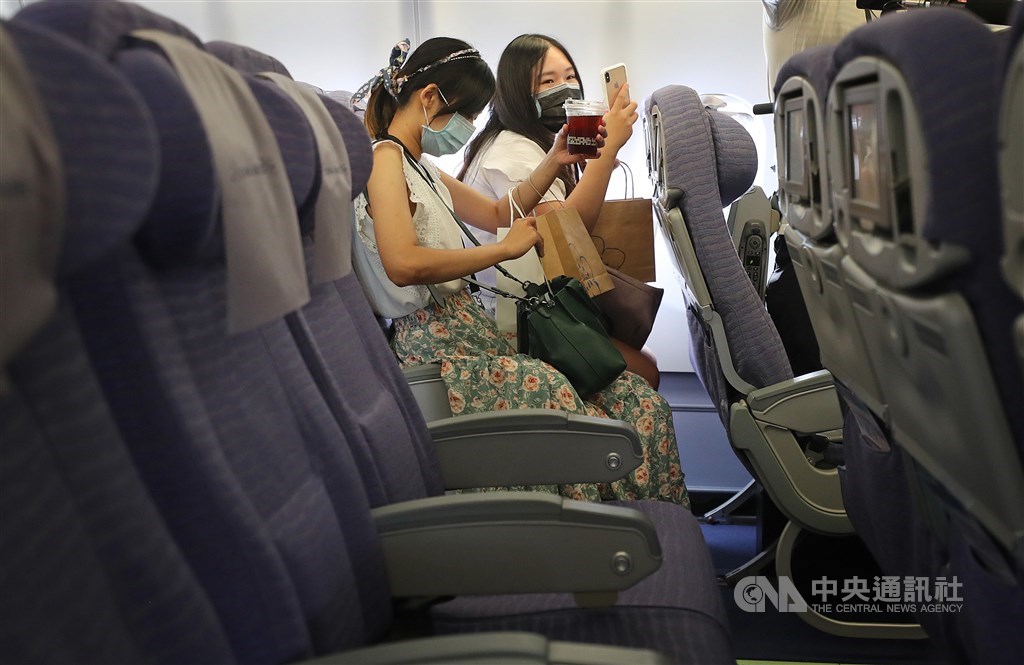 The A320 Tigerair aircraft is being leased to Mandarin Airlines, which is about to launch 11 scheduled flights per week between Taipei and the island county of Penghu on July 5 amid growing demand for domestic air travel.
Meanwhile, Songshan Airport's fake "going abroad" program will continue for another two rounds, on July 4 and 6, respectively, each lasting 3.5 hours.
In each of those two outings, 30 winners will board EVA Airways planes, and they will each be allowed to bring one friend.
Songshan Airport has reported a 72 percent year-on-year drop in passenger volume to 381,659 for the period January to May, due to the COVID-19 pandemic.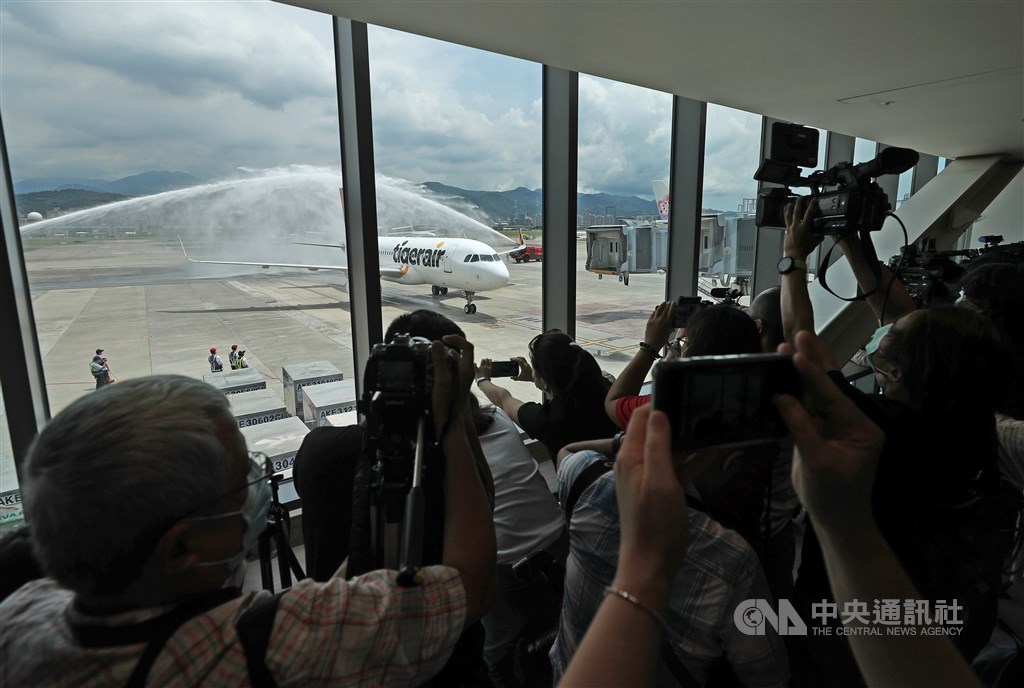 View All