Portion of Cross-Island Highway reopens after overnight rockslide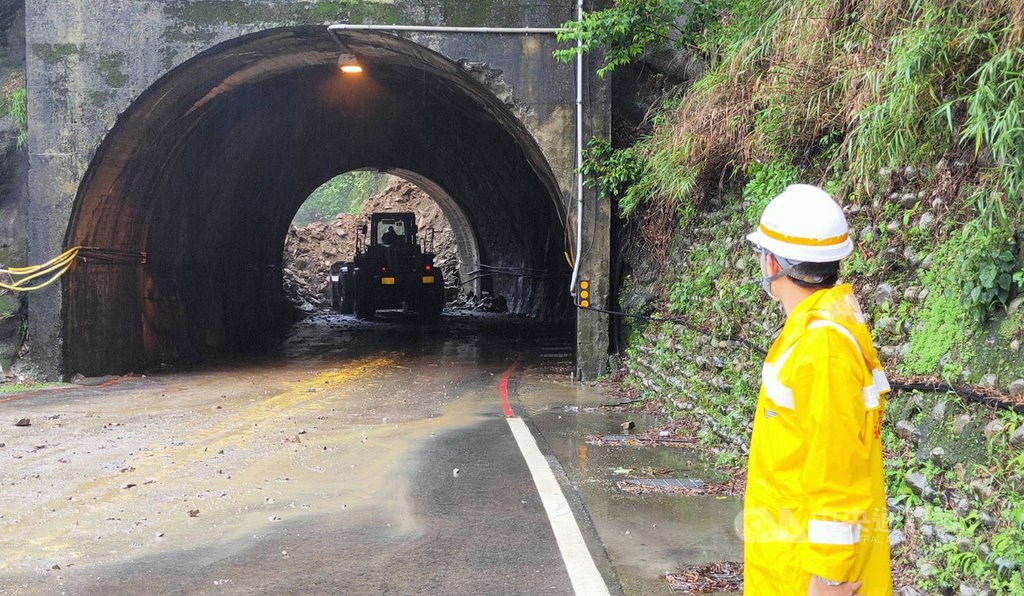 Taipei, May 23 (CNA) A portion of Taiwan's Central Cross-Island Highway reopened to traffic Saturday morning after workers cleared an overnight rockslide caused by the torrential rains that hit Taiwan Friday.
Debris from the rockslide, which occurred at around 1 a.m. Saturday and cut off traffic in both directions in the Lileng area of Taichung, was removed by maintenance crews early Saturday, allowing traffic to resume at 9:25 a.m., the Directorate General of Highways said in a press release.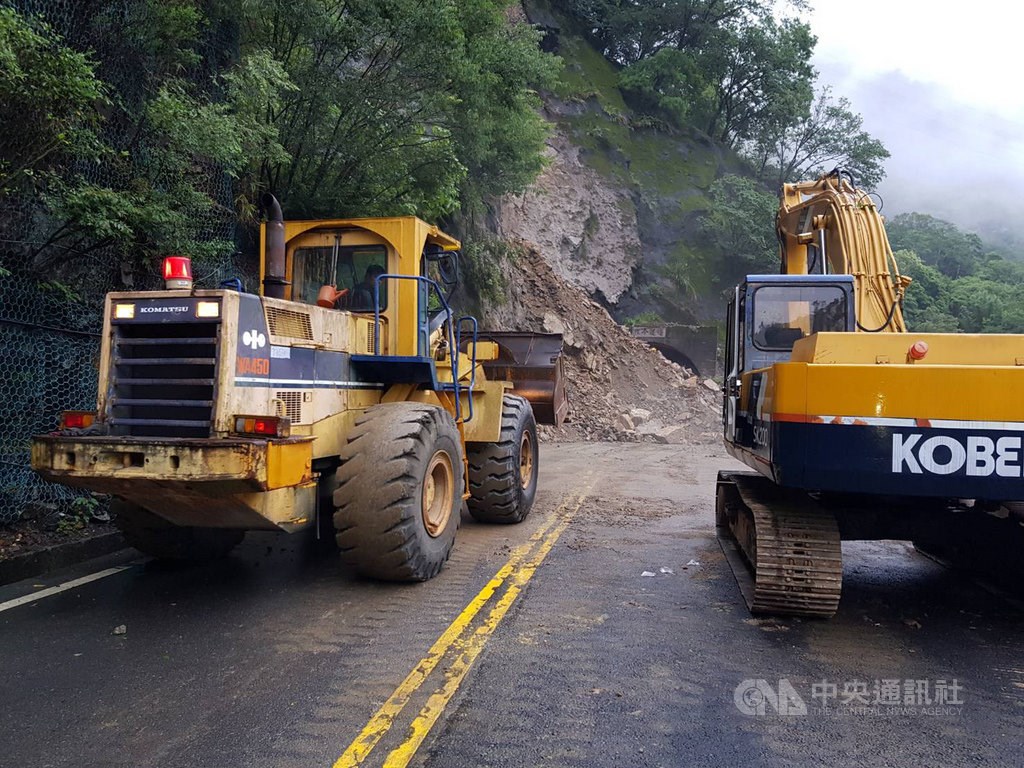 Meanwhile, a 5:40 a.m. rockfall involving a three-tonne boulder briefly closed a stretch of the coastal Huhai Road near the Waimushan area of Keelung City, before being cleared and reopened to traffic at 8:20 a.m., city officials told CNA.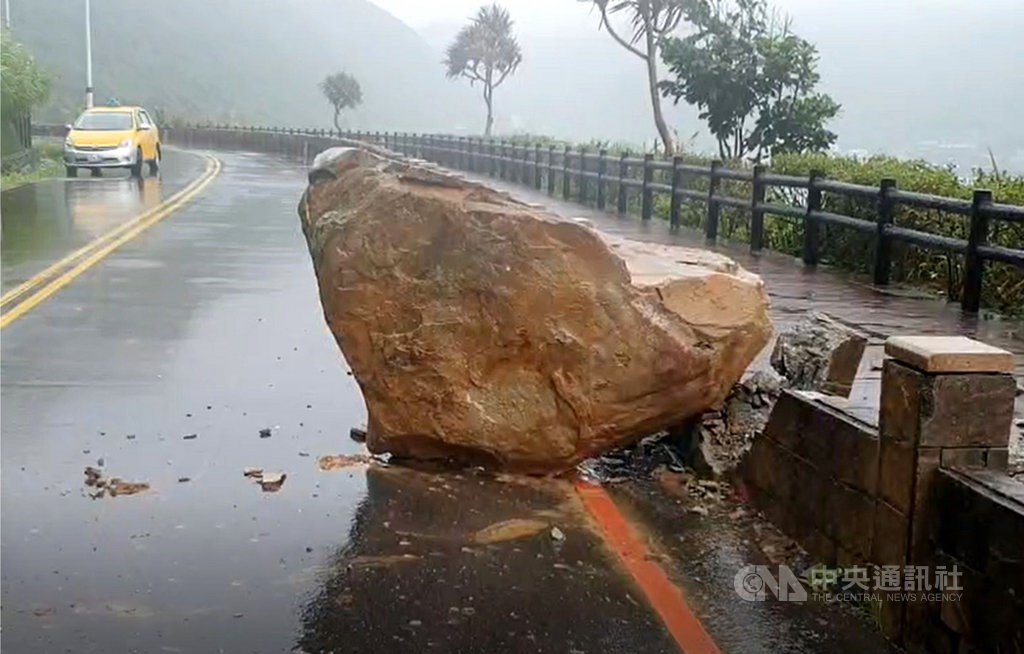 Also on the north coast, the Taiwan Railways Administration (TRA) halted service at 8:40 a.m. Saturday on its Shen'ao line due to a fallen tree on the tracks between Haikeguan and Badouzi stations.
According to the TRA app, service has now been restored in both directions.
Fortunately, no injuries were reported in any of the incidents.
The natural hazards followed a seasonal "plum" rain front which affected much of Taiwan on Friday, dumping over 300 millimeters of rain on portions of the south, according to Taiwan's Central Weather Bureau (CWB).
The rains are expected to ease Saturday, as the weather system moves south toward the Bashi Channel and the effect of the southwest monsoon weakens, the CWB said.
Still, Tainan and Kaohsiung cities and Pingtung and Taitung counties could all see heavy rain Saturday, the CWB said, meaning that rainfall amounts could exceed 80 mm in a 24-hour period or 40 mm in one hour.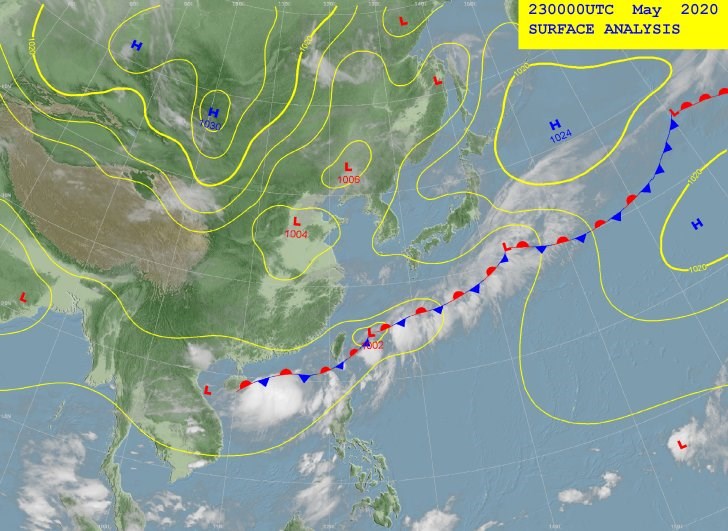 Meanwhile, mountainous areas of Pingtung County could receive extremely heavy rain, which the CWB defines as more than 200 mm of rainfall over a 24-hour period or over 100 mm within three hours.
On Sunday and Monday, mostly cloudy skies and slightly higher temperatures are forecast throughout Taiwan, though the risk of localized showers and thunderstorms will remain in the south, the CWB said.
From Monday afternoon, the front is expected to move northward again, bringing showers and thunderstorms, and even the potential for severe weather, to much of the country on Tuesday and Wednesday, the CWB said.