CWB issues torrential rain warning for most of Taiwan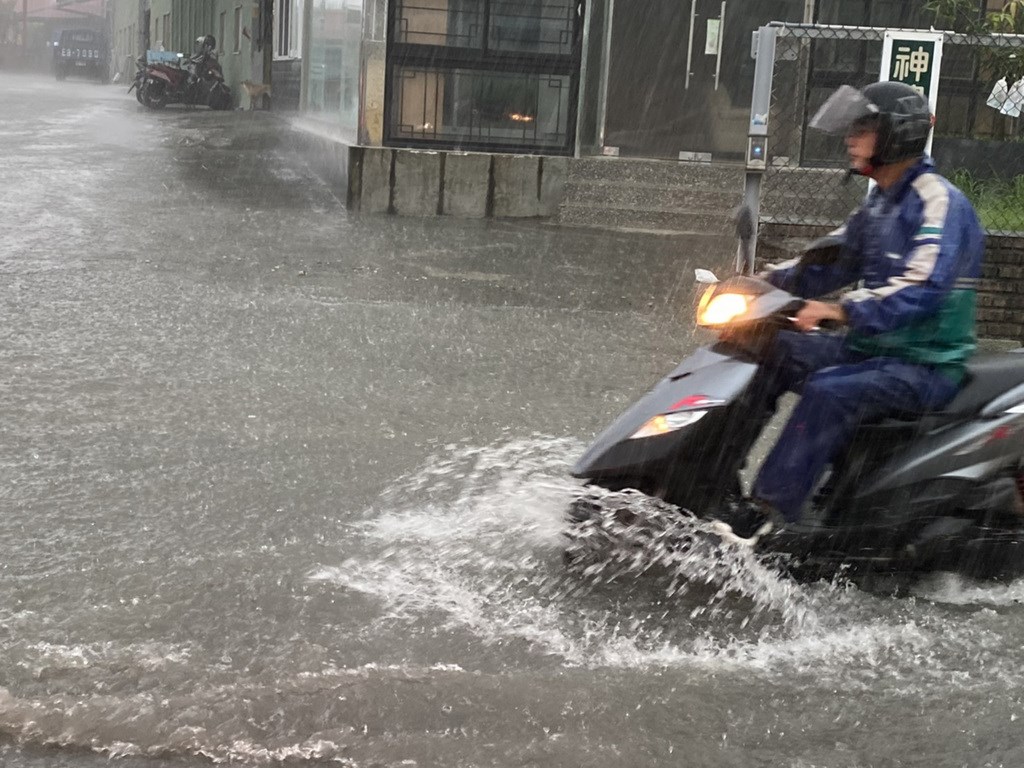 Taipei, May 22 (CNA) The Central Weather Bureau (CWB) warned Friday of torrential rain across Taiwan, with the heaviest downpours expected in mountainous areas of Kaohsiung and Pingtung in the south.
In those two southern regions, the rainfall over a 24-hour period is likely to exceed 350 millimeters, the bureau said, warning of mudslides and rock falls.
Other parts of southern Taiwan and mountainous areas in central Taiwan can expect extremely heavy rainfall, which means 200 millimeters over 24 hours or 100 millimeters in a three-hour period, according to the bureau.
In most other parts of the country, heavy rainfall of over 80 millimeters in 24 hours or more than 40 millimeters in one hour can be expected, the CWB warned.
A plum rain front, accompanied by strong southwesterly winds, has been dumping heavy rain on Taiwan since Thursday, causing the partial closure of schools and offices in Kaohsiung, Pingtung and Miaoli, according to the CWB.
As of 9:30 a.m. Friday, Chunri Township in Pingtung had recorded the heaviest rainfall in the country -- 300 millimeters since midnight.
The rainy weather is likely to continue into the weekend, forecasters said.