Year's 1st tropical storm forming; may affect Taiwan: CWB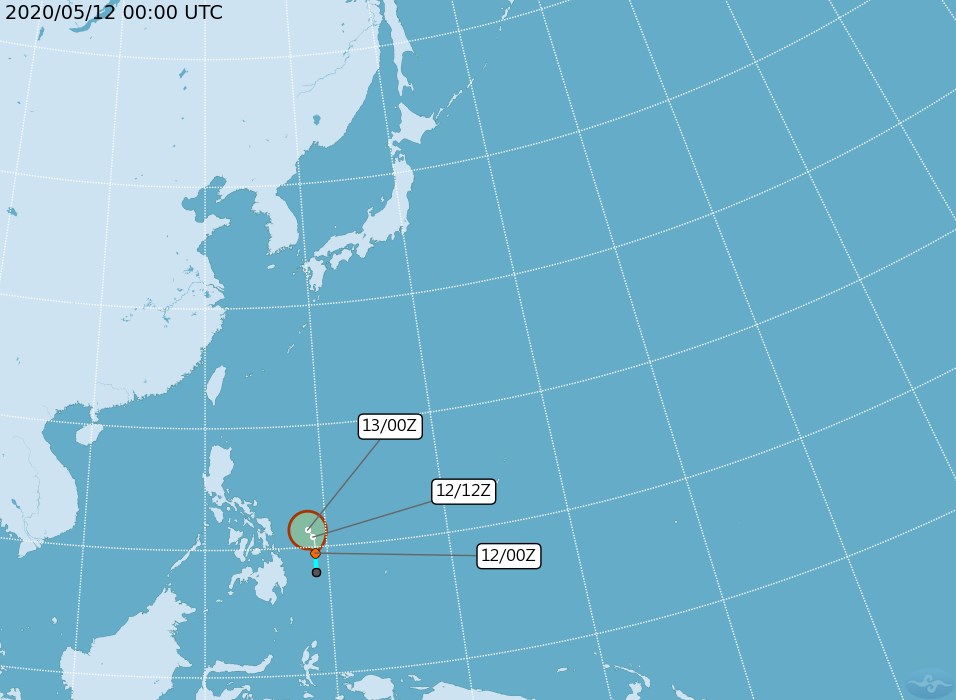 Taipei, May 12 (CNA) A tropical depression east of the Philippines could strengthen Tuesday into the first tropical storm of the year in the Northwest Pacific Ocean and eventually bring rain to Taiwan, according to the Central Weather Bureau (CWB).
As of 8 a.m., the depression was centered 1,640 kilometers southeast of Taiwan's southernmost tip, moving at a speed of 12 kilometers per hour in a northerly direction, forecasters said.
In the coming days, the storm is expected to veer in a west-northwest direction toward Samar Island and southern Luzon before heading north through Luzon into the Bashi Channel and east of Taiwan, according to the bureau.
While the storm is unlikely to make landfall in Taiwan, its outer rim could still bring rain to southern parts of the island, forecasters said.
Should the depression become a tropical storm, it will be given the name Vongfong, which comes from Macau and means "Wasp," according to the CWB.