Hospitals, clinics see overall drop in patient visits in Q1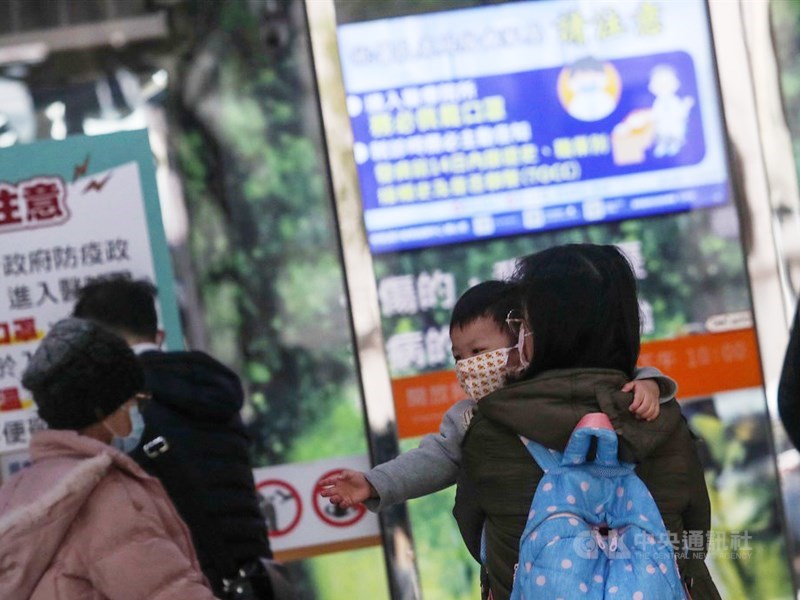 Taipei, April 24 (CNA) The overall number of patient visits to clinics and hospitals in Taiwan dropped in the first three months of 2020, but a psychiatrist and dermatologist said visits to their clinics were up because of the effects of COVID-19.
According to National Health Insurance Administration (NHIA) statistics updated Wednesday, total patient visits between January and March dropped 14 percent to 26.98 million, from 31.43 million in the first quarter of 2019.
The number of inpatients also fell 14 percent to 220,000, from 260,000 last year, during the quarter, the statistics showed.
The facilities seeing the biggest drops were Western medicine clinics, which saw patient visits drop 17 percent to 13.90 million, from 16.76 million a year earlier, and hospitals, with visits down 15 percent year-on-year to 7.53 million.
Dentists and Chinese medicine clinics had smaller falloffs. Dentist visits were down 7 percent from a year earlier to 2.47 million and Chinese medicine clinics were down 1 percent to 3.06 million visits.
The lower numbers of visits were the result of government warnings not to go to crowded places or hospitals and also less transmission of minor diseases because of precautions taken in response to the COVID-19 outbreak, NHIA Deputy Director General Tsai Shu-ling (蔡淑鈴) told CNA.
To offset the financial impact of fewer visits on hospitals and clinics, Tsai said the NHIA will prepay these medical service providers the same total amounts they received last year.
Meanwhile, dermatologist Chiu Pin-chi (邱品齊), who runs a clinic in Taichung, said he saw a rise in patient numbers, partly from those who avoided visits to hospitals over COVID-19 concerns and partly by people with skin problems from frequent hand-washing or mask-wearing.
Chiu suggested that people not wear face masks for too long and use hand creams to prevent skin issues caused by frequent hand-washing or contact with alcohol-based sanitizer.
Psychiatrist Wang Chia-chun (王家駿) also noticed many new patients visiting his clinic in Taichung in March.
Wang said many older patients suffered from loss of sleep and depression because of being cooped up at home because of the epidemic, while others had their existing problems exacerbated by worries over getting the virus, resulting in greater anxiety.
(By Chang Ming-shuan and Kay Liu) enditem/ls