CORONAVIRUS
/
CECC issues national-level alerts to tourist spots amid long break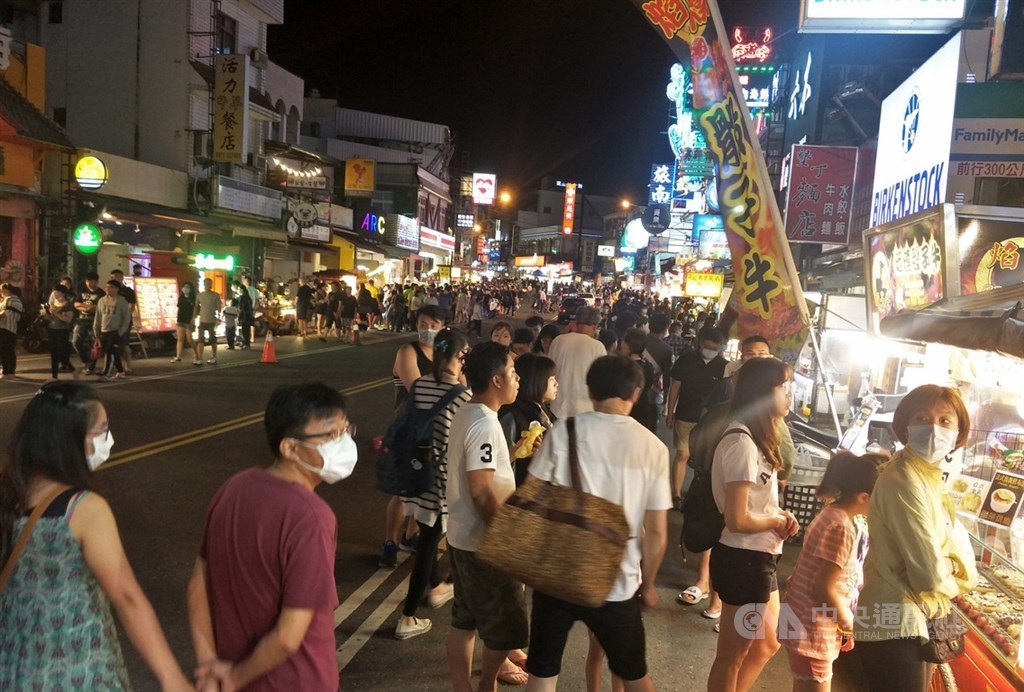 Taipei, April 4 (CNA) The Central Epidemic Command Center (CECC) on Saturday issued national-level alerts to major tourist spots in Taiwan amid a 4-day Tomb Sweeping Day break, after many vacationers were seen not observing proper coronavirus prevention guidelines.
In a press release, the CECC said two text messages were sent through the Public Warning System (PWS) at 11:55 a.m., reminding vacationers to avoid crowded places and keep a proper distance from each other.
The two messages were rated as "national-level" alerts, which indicates the public in a wide range of areas faces an immediate threat from disaster or danger.
"When visiting crowded places during the long break, remember to keep a distance of at least 1.5 meters when indoors and 1 meter when outdoors, or wear a face mask and wash your hands frequently," one of the texts read.
"Consult a doctor right away if you are not feeling well. Call 1922 if you have any questions," it added.
The text was intended for tourists at such tourist attractions, as Alishan National Scenery Area, Dongdamen Tourist Night Market in Hualien, Wusanto Reservoir in Tainan, Xingda Fishing Port in Kaohsiung and several other places.
The other text was sent specifying tourist spots in southern Taiwan, including Kenting, which is famous for beaches and water sports.
Echoing the press statement, Health Minister Chen Shih-chung (陳時中) urged the public to stay at home and avoid going out.
"One must follow social distancing guidelines and wear a face mask if you have to go out," he stressed.
Chen made the call after TV news clips showed tourist spots packed with people, many not wearing face masks.
This was the second national-level alert issued by the CECC since January. The first was related to the Diamond Princess, a coronavirus-hit cruise liner that made an 11-hour port call at Keelung with many of its passengers visiting several places in northern Taiwan.
View All