CORONAVIRUS
/
Thousands arriving from U.S., East Asia asked to test for COVID-19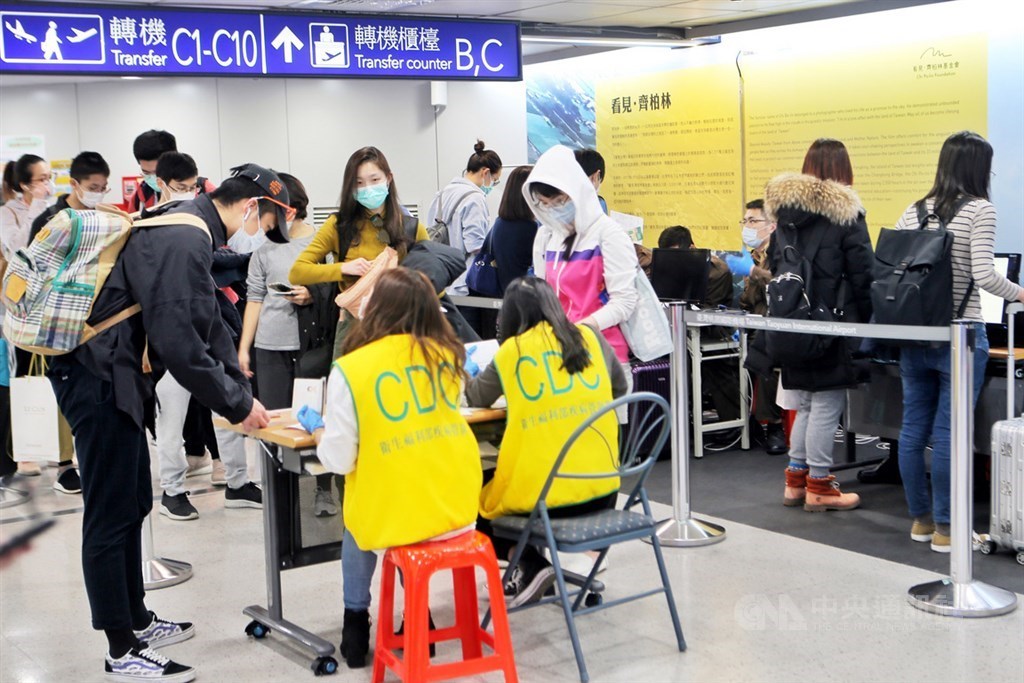 Taipei, March 21 (CNA) Thousands of people who entered Taiwan from the United States and East Asia in March and have shown respiratory symptoms must quarantine themselves amid the growing spread of the new coronavirus disease (COVID-19), according to Taiwan's government.
Some 3,000 people who entered Taiwan from the U.S. and East Asian countries between March 8 and 18 have sought medical attention for respiratory symptoms, and they must be tested for COVID-19 and undergo a home quarantine, the Central Epidemic Command Center (CECC) said in a statement issued Saturday.
"They have been notified via text messaging to comply with an immediate home quarantine and at the same time contact their local health bureau or the 1922 epidemic prevention hotline to arrange related medical tests," the statement said.
Travelers who entered Taiwan during that period from those regions and have seen a doctor for respiratory problems but have not received a text message should contact their local health bureau, the CECC said.
The move comes as Taiwan has faced a sharp rise in imported coronavirus infections, the statement said.
As of Saturday, Taiwan has reported a total of 153 confirmed cases of COVID-19, but 76 have come in the past four days. Most of them have been classified as imported cases.
Currently, there are 263,681 infections around the world in 162 countries and regions, with 11,182 deaths, according to CECC statistics.
View All