Chunghwa Post to issue Year of the Rat stamps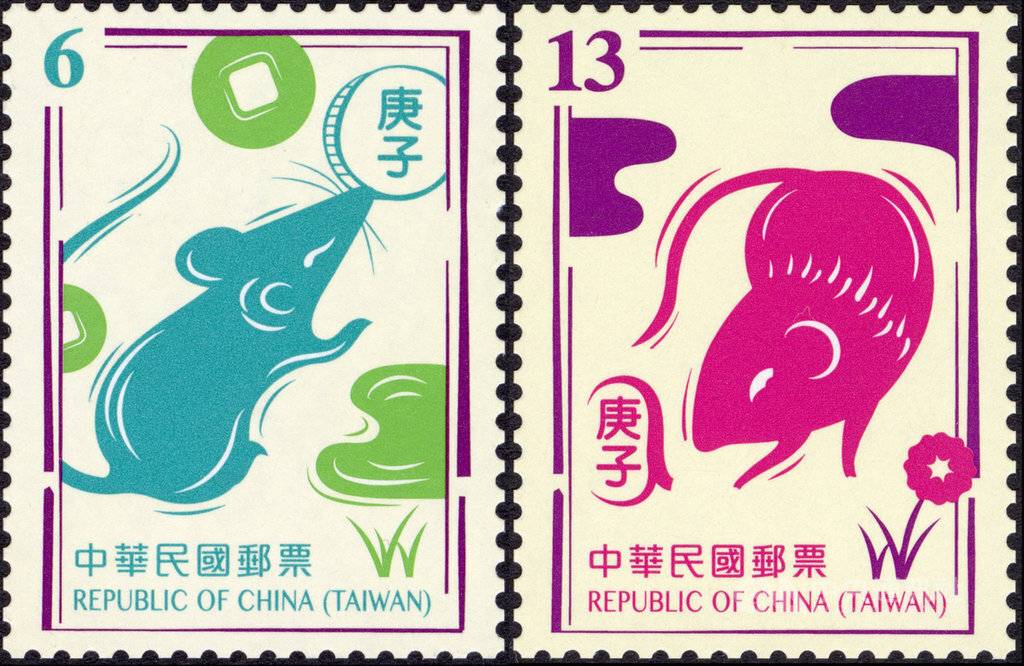 Taipei, Nov. 28 (CNA) With the approach of the upcoming Lunar New Year, commemorative stamps and postcards featuring Year of the Rat motifs will go on sale in early December, Taiwan's national postal service Chunghwa Post announced Thursday.
The stamps are valued at NT$6, NT$13 and NT$15, and will be available from post offices nationwide as well as the Postal Museum in Taipei from Dec. 3.
The NT$6 stamp features a mouse juggling a traditional Chinese coin to symbolize wealth and good fortune for the coming New Year, while the NT$13 stamp is decorated with a dancing mouse representing health and happiness.
According to the postal company, a souvenir collector's set valued at NT$1,400 will include two sheets of NT$6 stamps (20 in each sheet), two sheets of NT$13 stamps (20 in each sheet), one sheet of NT$15 stamps (nine in each sheet), as well as a certificate of authenticity.
In addition to the stamps, Chunghwa Post said it will also offer beginning Dec. 3 a range of postcards based on themes associated with the Year of the Rat, which starts Jan. 25, 2020.