Bridge connecting Gaomei Wetlands closed after safety inspection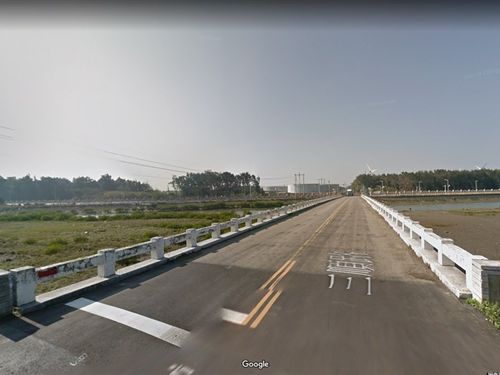 Taipei, Oct. 18 (CNA) A bridge connecting the scenic Gaomei Wetlands and Taichung Port in central Taiwan has been closed after it failed to pass a safety inspection in the wake of a deadly bridge collapse earlier this month in northeastern Taiwan.
The bridge was one of the 17 bridges being examined by Taiwan International Ports Corporation (TIPC), which oversaw the collapsed Nanfang'ao Bridge in Yilan and was criticized for failing to conduct regular checks of the bridges it managed.
"We have found the concrete of the Gaomei bridge peeling off and closed it for repairs," said TIPC Executive Vice President Wang Pai-feng (王派峰).
The 45-year-old, 70-meter-long bridge was the only bridge that has been found to be problematic so far with one more bridge in Kaohsiung to be examined, he said.
All of the bridges will undergo a more detailed check by the end of this year, Wang said.
As for the Nanfang'ao bridge incident, Transportation Minister Lin Chia-lung (林佳龍) has asked for a second round of administrative punishments after the resignation of former TIPC Chairman Wu Tsung-jung (吳宗榮).
Asked when the new punishments would be imposed, Wang said they would not be carried out before the case is thoroughly reviewed by the Taiwan Transportation Safety Board in three to six months' time.
The landmark Nanfang'ao Bridge collapsed at about 9:30 a.m. on Oct. 1, injuring nearly a dozen people and killing six migrant workers when it crashed down onto three fishing boats in the port.