Legendary World War II British fighter plane to visit Taiwan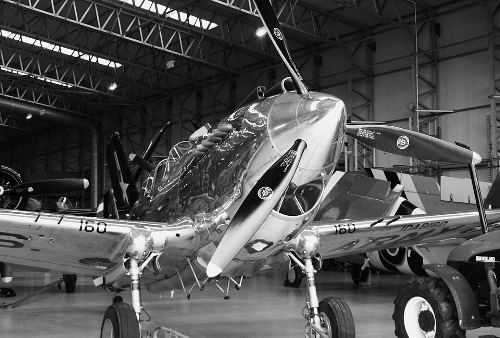 Taipei, Oct. 3 (CNA) A legendary World War II British fighter plane will visit Taiwan in October as part of a global fundraising campaign, according to the British Office Taipei (BOT).
The fighter, a restored single-seat Supermarine Spitfire aircraft renamed the Silver Spitfire, will fly to Taipei Songshan Airport and Kaohsiung International Airport in mid-October, BOT said in a Facebook post Thursday.
The exact date when the plane will arrive in Taiwan is unknown due to constantly changing weather conditions, engineering issues and international border regulations, according to the website.
It is also unclear what kind of activities will be scheduled during the aircraft's stay in Taiwan.
The Silver Spitfire, served in 51 combat missions during WWII, was restored in May and finished in polished aluminum with the guns removed.
The fighter's global travel, organized by the British Boultbee Flight Academy and called "The Longest Flight," kicked off in the UK on Aug. 5 as a fundraising campaign to support the United Nations International Children's Emergency Fund that save children's lives and defend their rights in over 190 countries and territories, the website notes.
The Silver Spitfire has flown across Canada, the U.S., Russia and Japan and will travel to Southeast Asia, South Asia, the Middle East and Europe after visiting Taiwan, the website says.
It will return to the UK in December.
People who donated to the campaign have a chance to win a flight in another two-seat Spitfire aircraft that will fly in formation with the Silver Spitfire over the White Cliffs of Dover in the UK, according to the website.
The draw for the prize will take place in January 2020.