Wanted fugitive shot and killed in Chiayi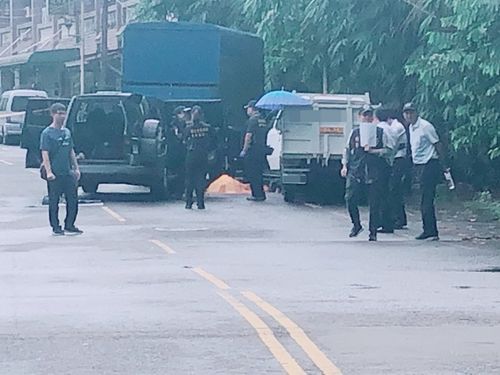 Taipei, July 10 (CNA) A suspect in two shootings in southern Taiwan was killed during an exchange of gunfire with police in Chiayi County Wednesday, a local senior prosecutor has confirmed.
Chen Hung-tsung (陳宏宗), 57, was wanted for involvement in the shooting of a vendor at a fruit and vegetable market in Yunlin County in December 2016, said chief prosecutor Tsai Ying-chun (蔡英俊) at Chiayi District Prosecutors Office.
During the incident, Chen and two accomplices reportedly fired four shots, hitting the vendor twice in the legs, Tsai said, adding that Chen had since been on the run.
Last December, two police officers on patrol in Tainan were shot at when they approached a man later identified as Chen, according to Tsai.
On that occasion Chen fired five rounds from a handgun before escaping but the officers only sustained minor injuries as they were wearing bullet-proof vests, the prosecutor said.
Police said Chen was later believed to be hiding in mountainous areas of Chiayi and Tainan.
On Wednesday morning, police launched a search in Dapu Township, Chiayi, where they discovered Chen behind the wheel of a vehicle.
Attempting to flee Chen reversed into police and fired several shots. Officers returned fire and during the exchange the suspect was shot in the head, later being declared dead at the scene, Tsai said.