No need for panic in Taiwan over rat hepatitis E virus: CDC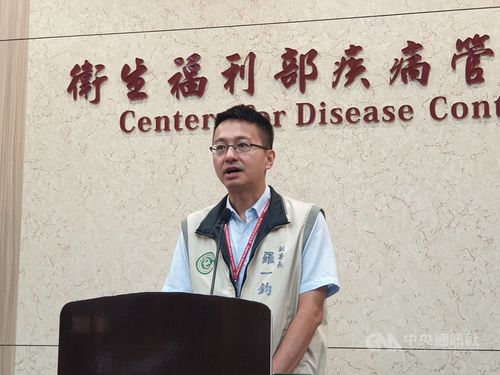 Taipei, May 16 (CNA) There have been no reported cases of rat hepatitis E virus (HEV) in Taiwan, the Centers for Disease Control (CDC) said Thursday, urging the public not to panic amid reports of three new cases in neighboring Hong Kong.
The concerns arose after it was reported that one of the three recently HEV-infected Hong Kong citizens had visited Taiwan in January.
At a press conference Thursday, CDC Deputy Director General Lo Yi-chun (羅一鈞) said it was not clear whether the visit to Taiwan was during the incubation period of the virus, which is 15-64 days.
The CDC is now seeking further details from authorities in Hong Kong and is closely monitoring the situation, he said.
In the meantime, there is no need for panic in Taiwan as the virus is not known to be transmitted between humans and there have been no reports of rat HEV here, Lo added.
He said that since January, Taiwan has been testing samples from patients with hepatitis E and undetermined types of hepatitis and has found no sign of rat HEV.
The testing method used was recommended by Hong Kong's leading microbiologist Yuen Kwok-yung (袁國勇) and Japan's National Institute of Infectious Diseases, Lo said.
He however advised visitors to Hong Kong to avoid places such as traditional street markets, which are prone to rat infestation.
Rat HEV is transmitted via the fecal-oral route, principally in contaminated food, or by means of rat bites, Lo said.
According to a release from the Centre for Health Protection (CHP) in Hong Kong on Tuesday, one of the three people there who recently contracted the virus had died, while the other two were in stable condition and were not in hospital.
All three people, ages 67, 74 and 81, had shown abnormal liver function, the CHP said, adding that the patient who died on May 4 was the 74-year-old.
In total, Hong Kong has reported five human cases of rat HEV since 2018, while Canada recorded one in February this year.
The symptoms of rat HEV include fever, poor appetite, nausea, vomiting and jaundice, according to the World Health Organization.
The disease has a general mortality rate of 0.1 percent, but among women in late-stage pregnancy, it is about 20 percent, according to Lo.
The rat strain of HEV was first discovered in 2010 in Germany and has since been found in rats across the world, including in the United States, China, Vietnam, Indonesia, and the United Kingdom.