Taiwan raises fines for meat smuggling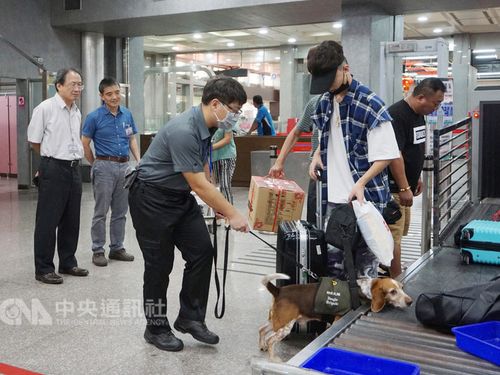 Taipei, Nov. 30 (CNA) The Legislature on Friday passed a law amendment to increase the fines for smuggling meat products into Taiwan, as a preventative measure against imported animal diseases.
With the passage of the amended Statute for Prevention and Control of Infectious Animal Disease, the maximum fine for the smuggling of meat or live animals has been raised from NT$15,000 (US$487) to NT$1 million.
Lawmaker Su Chen-ching (蘇震清) of the ruling Democratic Progressive Party (DPP) said the passage of the law amendment reflected the government's commitment to preventing the entry of diseases such as African swine fever (ASF), which has been spreading in China.
The government is taking steps to protect Taiwan's pig farming industry, which has a production value of more than NT$100 billion per year, he said.
Under the new amendment, the fines for meat or animal smuggling will range from NT$10,000 to NT$1 million, compared with NT$3,000 to NT$15,000 before the bill was passed.
Deputy Agriculture Minister Huang Chin-cheng (黃金城) told CNA that the new fines will take effect in early December after the Council of Agriculture (COA) completes the necessary preparations.
Since August when ASF was first reported in Shenyang, China, the disease has spread to about 20 Chinese provinces, with some 79 cases reported, according to Huang.
He said that despite the efforts of the Bureau of Animal and Plant Health Inspection and Quarantine to prevent the smuggling of meat products into Taiwan, the number of such cases has been on the rise.
Between Sept. 1 and Nov. 25, the bureau reported 256 cases of meat smuggling, 30 of which occurred last week, Huang said.
Meat smuggling attempts are more prevalent at Kaohsiung International Airport, he said, adding that most of the violators are Chinese and Vietnamese spouses of Taiwanese.
Huang said the COA will step up its campaign to disseminate information about meat smuggling and animal disease prevention, in response to a motion passed in the Legislature.