Typhoon Maria could hit northern Taiwan next week: CWB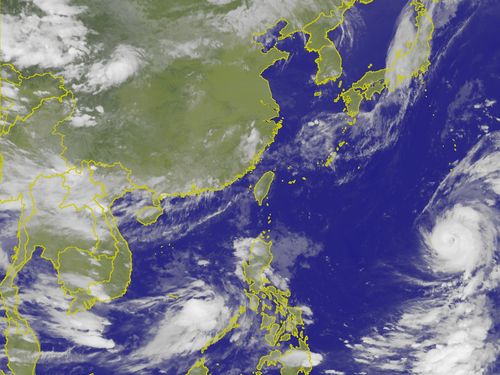 Taipei, July 7 (CNA) A Central Weather Bureau forecaster said Saturday that Super Typhoon Maria could hit Taiwan directly and that the chances of sea and land warnings being issued are high due to a constantly strengthening Pacific anticyclone.
Yen Tseng-hsi (顏增璽) said that the typhoon is forecast to hit northern Taiwan either Tuesday evening or Wednesday, and that the sea and land warnings will probably be issued Monday evening.
As of 2 p.m. Saturday, the typhoon was 2,140 kilometers east-southeast of Eluanbi on Taiwan's southernmost tip, moving at a speed of 12 kilometers per hour in a northwesterly direction toward the island. It was strengthening, carrying maximum sustained winds of 184 kph, with gusts of up to 227 kph, the bureau said.
The typhoon was predicted to be about 1,820 km from Taiwan as of 2 p.m. Sunday, the bureau added.
(By Chen Wei-ting and Hsu Hsiao-ling)ENDITEM/J