More details revealed about drug bust off Penghu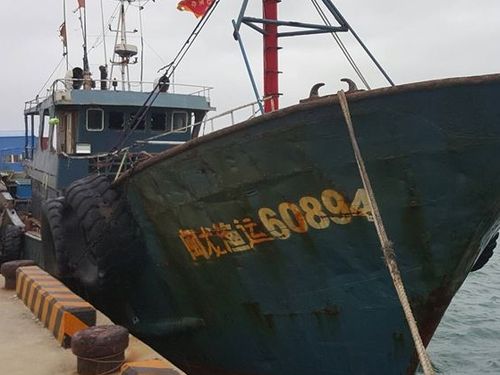 Taipei, Dec. 16 (CNA) The Penghu District Prosecutors Office Saturday revealed more details on a drugs bust off the outlying county of Penghu which took place a day earlier and is being called the largest ever by the county.
Speaking at a press conference, head prosecutor Liu Shih-kuo (劉仕國) said that law enforcement agents seized 20 bricks of ephedrine, weighing 506 kilograms, on board a Chinese vessel the Min Long Yu 60894.
The batch of ephedrine, which is a level four drug and an active ingredient in the manufacture of methamphetamine, is estimated to have a market value of NT$100 million (US$3.34 million), according to Liu.
The police are currently investigating the upstream source of the drugs as part of an ongoing crackdown on the drug trade in the area and detained the five crew members on board the Chinese ship for questioning.
According to law enforcement authorities, the smuggling of ephedrine has become more common because it is easy to make into metamphetamine once it has made its way into Taiwan and can then be sold for ten times the price, in this case that would be more than NT$1 billion (US$33.33 million).