Taipei records second highest July temperature on record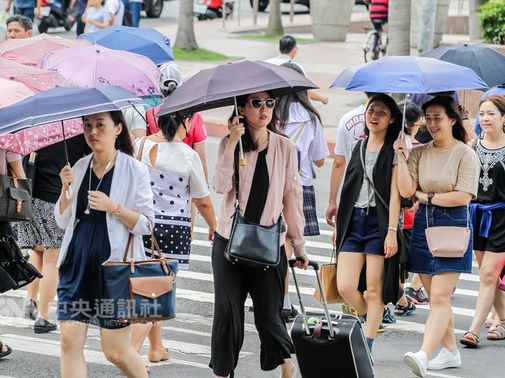 Taipei, July 27 (CNA) Temperatures in Taipei soared to 38.5 degrees Celsius shortly after 1 p.m. on Wednesday, the second highest ever recorded in the city in the month of July, the Central Weather Bureau said.
A Pacific high pressure system continues to affect Taiwan, and clear and hot weather is being reported around the island, the bureau said.
At 1:19 p.m., a CWB station in Taipei registered a temperature reading of 38.5 degrees, and its station in Banqiao in neighboring New Taipei recorded a temperature of 37 degrees.
The highest temperature ever recorded in Taipei in July was 38.6 degrees in 2010.
The highest temperature recorded in Taipei this year was 38.7 degrees, set on June 1.