Earthquake paralyzes high-speed rail in southern Taiwan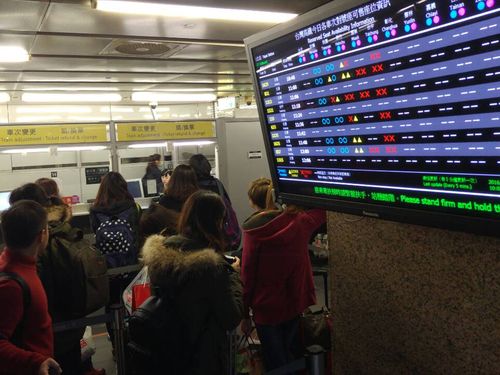 Update: ●Feb. 7: Bullet train resumes regular service
Taipei, Feb. 6 (CNA) Taiwan's bullet trains would not run in southern Taiwan until at least 5 p.m. Saturday after its power system in Tainan was damaged in a magnitude 6.4 earthquake earlier in the day, according to Taiwan High Speed Rail Corp.
The bullet train operator said its service remained normal between Taipei and Taichung in central Taiwan, but all trains between Taichung and Zuoying, Kaohsing were canceled due to the damage to the power lines 30 kilometers north of the Tainan station.
No estimated time was given as to when the damage can be repaired. No structural damage was found along the 340-kilometer high-speed railway, the company said.
Update: ●All bullet train services between Taichung and Kuohsiung Saturday are canceled; extra services added between Taichung and Chiayi from 4 p.m.
●Services will gradually resume after 10 a.m. Sunday; normal operations expected from noon. (9 a.m. Sunday)
The cancellations came at the peak travel time in Taiwan at the start of a nine-day Lunar New Year holiday.
Wang Yi-chuan (王義川), head of the Taichung City Transportation Bureau, said the city government was providing a bus service from the Taichung high-speed rail station to the city's Chaoma terminal, so people affected by the cancellations could continue their journeys by bus.
The Taiwan Railways Administration said all of its trains were unaffected by the earthquake and an extra train was added between Taichung and Kaohsiung in both directions.