Taiwan, China, Philippines bust drug trafficking ring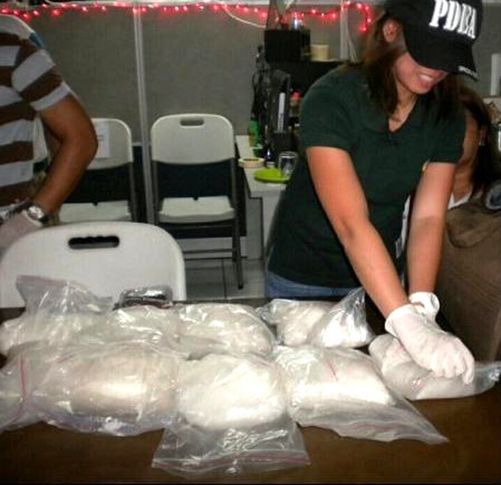 Taipei, Feb. 4 (CNA) Joint efforts by Taiwan, China and the Philippines have resulted in the busting of a cross-border drug trafficking ring, the Penghu District Prosecutors Office said Thursday.
Law enforcement officers involved in the joint efforts seized more than 70 kilograms of drugs and raw materials for drug production, valued at over NT$120 million (US$3.57 million), in the Philippines, Taiwanese prosecutors in Penghu, an outlying island of Taiwan, said.
A total of eight suspects in the drug trafficking group, including a Chinese national surnamed Zhou (周), have been caught in Cagayan, a small island located in the northern Philippines, by the country's Drug Enforcement Agency, the prosecutors in Penghu said. Zhou was the leader of the drug trafficking ring.
The drugs seized by the joint efforts were comprised of 22.6 kilograms of amphetamine, 11.4 kilograms of ephedrine, which is a raw material used for amphetamine production, and about 40 kilograms of calcium chloride, the prosecutors said. The seized drugs were estimated at NT$123 million in total value, they added.
Chou Meng-hsiang (周盟翔), chief prosecutor of the Penghu District Prosecutors Office, led an investigation team in Taiwan, including officers from the Coast Guard Administration, in a bid to bring the drug trafficking ring to justice.
During the investigation, which lasted for about one and half years, the Taiwanese law enforcement officers worked with their counterparts in the Philippine National Police Anti-illegal Drug Group (PNP-AIDG) and coast guard personnel in Fujian Province, southeastern China.
The joint investigation efforts in Taiwan, China and the Philippines succeeded in tracking down Zhou, the leader of the drug trafficking ring, which used the Philippines as its base to transport and sell drugs in Taiwan and throughout Southeast Asia.
The prosecutors in Penghu said that if the drug trafficking ring had not been uncovered, social order in Taiwan and countries in Southeast Asia would have been seriously undermined.